Chicago Med's Dominic Rains Credits General Hospital With Helping Him Land The Role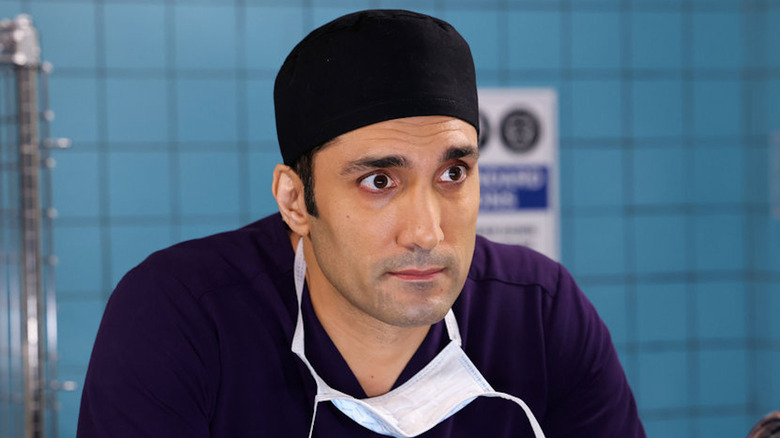 George Burns Jr/NBC
Before Dominic Rains ever threw a stethoscope around his neck for Dick Wolf's "Chicago Med," he played a doctor in the long-running soap opera "General Hospital." Rains portrays Dr. Crockett Marcel on "Chicago Med," just one piece to Wolf's sprawling Chicago-set TV universe that includes other series like "Chicago P.D." and "Chicago Fire." Marcel is a brilliant doctor, but one who often finds himself at odds with his higher-ups for his willingness to ignore a rule or two. Before Rains joined "Chicago Med," he racked up a number of credits including on the previously mentioned soap opera for three dozen episodes between 2007 and 2008. 
According to the actor, his run on "General Hospital" may be the real reason he snagged his role on "Chicago Med," which premiered in 2019, 12 years after Rains popped up on "General Hospital" as Dr. Leo Julian, a heart surgeon by day and guitarist by night. 
According to the actor, his time in "General Hospital" gave him a leg up in his audition for "Chicago Med" because he had spent time learning to convey big medical words and important bedside manner after already portraying a doctor. 
"That was back in 2007, but I can definitely tell you that when I auditioned for this, I was like, oh, I know what this is. And I could definitely tell you that there was some muscle memory there that I probably tuned into," he told Chicago Now in a 2021 interview. 
Dominic Rains originally wanted to be a doctor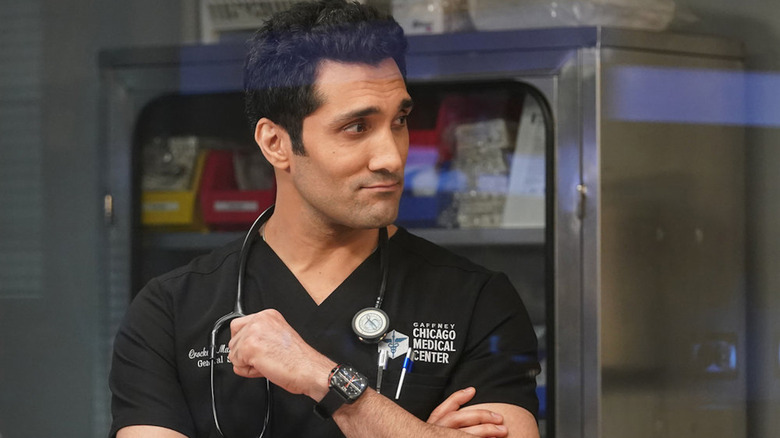 Lori Allen/NBC
Dominic Rains has proven he's pretty successful at playing a doctor on TV multiple times now, but once upon a time he actually planned on pursuing it as a career. He originally studied biology in order to become a doctor, before switching to criminology and eventually settling on acting, according to an interview the actor gave to Soaps.com. Asked in the same interview — which was while Rains had appeared on "General Hospital" and "General Hospital: Night Shift" — if he was happy he chose to pursue TV, Rains didn't hesitate to answer. 
"Absolutely! Without a doubt. I'm very, very happy I went this route. I can't tell you how happy I am that I've gone this route," he said. 
The "General Hospital" soap opera, which kicked off all the way back in 1963, helped Rains not only earn a fanbase but also schooled him quickly on appreciating the loyal fans of a massive franchise. 
"I've never been more overwhelmed by the love and the support by the fans. I'm floored... I can't tell you how blessed I am amongst these people. And if it wasn't for them then I wouldn't be here, you know what I mean? Period. If it wasn't for them, I wouldn't be doing what I'm doing," Rains told Soaps.com.