Blue Bloods Cast Reacts To Amy Carlson's Exit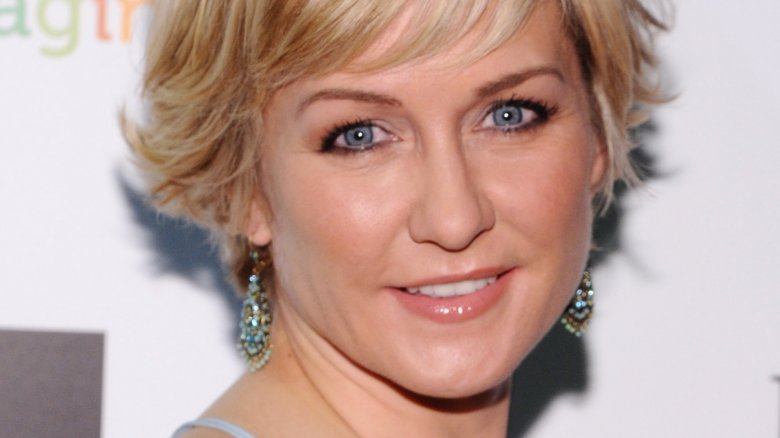 Getty Images
Blue Bloods fans were stunned earlier this fall when the show unceremoniously killed off one of its main characters, and as it turns out, the cast was reeling just as much as everyone else was. The show's actors recently spoke out on the departure of Amy Carlson, whose Linda Reagan was revealed to be dead in the season 8 premiere, revealing their shock and disappointment with the character's abrupt demise. (via Entertainment Weekly)
Linda died off screen, with the show revealing in its return that her character had been killed in a helicopter crash months earlier. After her exit, Carlson wrote a long post on Instagram thanking fans for supporting her throughout the series. Although she said she was "so grateful" to the cast and crew, Deadline reports that there may have been some trouble behind the scenes, with Carlson reportedly deciding it was "time to move on" after fulfilling her contract.
While Linda's death was hard on fans, it was also especially hard on her husband, Danny, played by Donnie Wahlberg. Wahlberg said he didn't have to stray far from the truth to play the grieving widower. "Rather than try to act or find something to do, I just thought about my friend Amy Carlson," he said at PaleyFest. "I thought about all the years together and all the highs and lows and the ups and downs and the journey. Any tears I shed in that scene was really Donnie shedding them for Amy... She's a dear friend. I cherish our friendship."
"I know the audience is grieving her loss too, a lot, and I think if everyone rides the season out and takes that journey with the family as well, they will go through those stages of grief together and do what Blue Bloods typically does: make us all one family," he continued. "Hopefully this family of our cast, the show, and the viewers will all mourn the loss together and move forward after this season."
Some of Wahlberg's other co-stars also expressed their sadness at Carlson's decision to leave the show, with Sami Gayle telling TVLine, "Amy made the decision to leave, but we adore her. We're very sad she left." Her co-star Bridget Moynahan added that she was "disappointed" to learn that the actress was departing. "It was unfortunate that she made that decision at the end of season 7, so we were stuck with the story line as we could get it," she said. "But I'm really thrilled for her to go off and pursue other things and follow what she felt was best for her."
Moynahan did say she was excited to see what potential Linda's death opened up for the future of the show. "What I think it has done is opened up a whole new bottle of storylines," she said. "I know it's sad to see somebody go, but it has reignited some beautiful, creative juices." Marisa Ramirez, who plays Danny's partner Detective Maria Baez, also agreed, saying that Danny will now need to turn to her support. "But we'll see if he takes it, because he's very, very stubborn," she said.
Carlson, for her part, wrote on Twitter that she was "appalled and sad" about the comments made at PaleyFest, calling them "inaccurate." "I [love] show, cast and playing her," she wrote.