Roseanne Revival Reportedly In The Works With Original Cast Members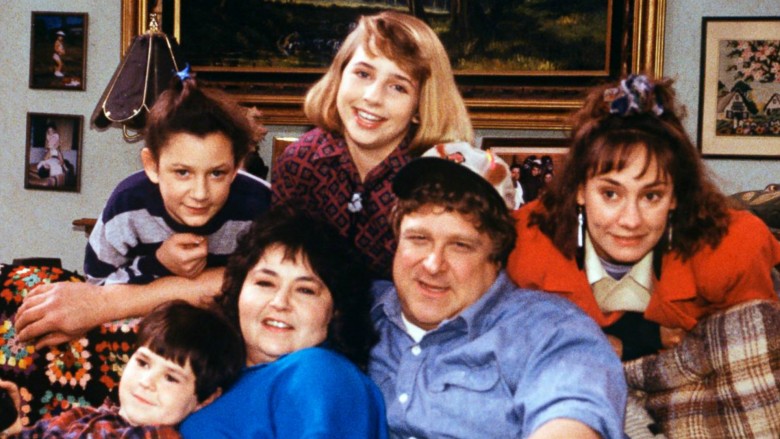 ABC
It's beginning to feel a lot like the '90s.
Deadline reports that Roseanne Barr, John Goodman, and Sara Gilbert are all on board for an eight-episode revival of the ABC comedy about the blue-collar Conner family. The limited series is reportedly being shopped to networks, with Netflix in the mix.
Just like the original series, the new installment will be executive produced by Barr, Tom Werner, and Bruce Helford, but now Gilbert and comedian Whitney Cummings are also producing. Cummings and Helford will serve as showrunners.
Although ABC is rumored to be a potential home for the update, Netflix might make more sense. It's become the unofficial source of revisited TV shows like Full House, One Day at a Time, Gilmore Girls, and Arrested Development.
News of the project comes just ahead of the 20th anniversary of the series finale, which aired May 20, 1997. During the show's heyday, Roseanne was one of the top series on television. Other stars from the series included Laurie Metcalf and Johnny Galecki, but their potential involvement hasn't been revealed.
In a 2009 blog post, Barr discussed where she believes some of the characters would be now. Some of them include: "DJ gets published. Mark dies in Iraq. David leaves Darlene for a woman half his age. Darlene meets a woman and they have a test tube baby. Becky works at Walmart. Roseanne and Jackie open the first medical marijuana dispensary in town."
We'll have to wait and see if these are storylines that actually make it to the new series. Until then, take a look at some TV cancellations that never should've happened.