Harry Belafonte, Legendary Actor And Singer, Dead At 96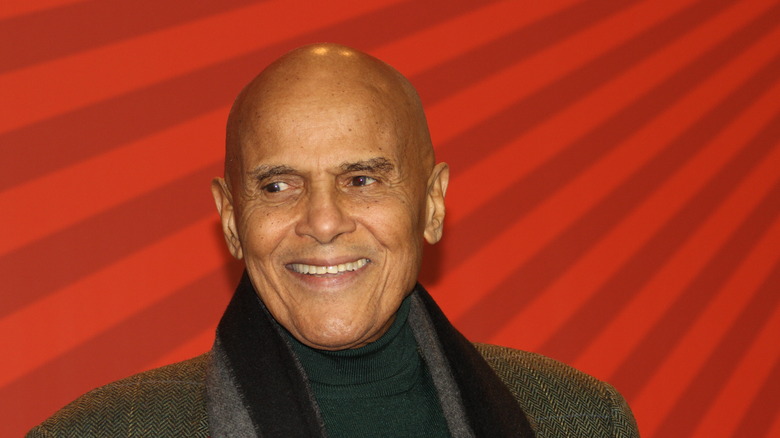 Denis Makarenko/Shutterstock
Pioneering actor and singer Harry Belafonte passed away on Tuesday, April 25, 2023 at the age of 96. The performer's spokesman Ken Sunshine — who worked with Belafonte for decades — disclosed that Belafonte suffered congestive heart failure at his hope on New York City's Upper West Side.
Belafonte broke out onto the music scene in the 1950s with his hit album "Calypso" — known for songs like "Jamaica Farewell" and "Day-O (The Banana Boat Song)" — which immediately hit the Billboard charts and remained there for a whopping 31 weeks. By the end of the decade, he made history as the highest paid Black performer in an era where Black artists weren't necessarily the norm, and he wasted no time in becoming an important face and voice of the civil rights movement.
Somehow, throughout the 1950s, Belafonte also managed to find time to appear onscreen: he starred in "Carmen Jones" with Dorothy Dandrige; "Island in the Sun" with Joan Fontaine, Joan Collins, and Dandrige again; and "Odds Against Tomorrow" with Shelley Winters.
Harry Belafonte was one of the most influential Black artists — and activists — in history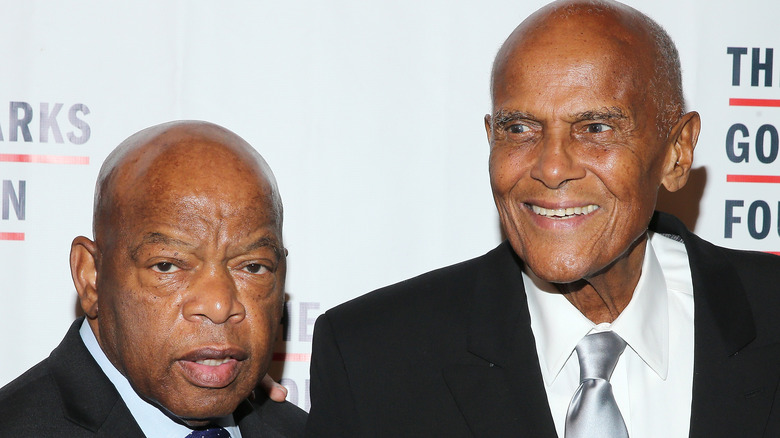 J. Countess/Getty Images
Belafonte racked up plenty of awards throughout his career, including three Grammys, an Emmy, a Tony, a Kennedy Center Honor, and a National Medal of the Arts. As recently as 2022, he was finally inducted into the Rock & Roll Hall of Fame and was, at the time, the oldest person ever inducted. Though he was focused more on music throughout his life, he did keep dabbling in film roles, and kept steadily working as an artist as he aged — in fact, he popped up in Spike Lee's 2018 film "BlacKkKlansman" as a civil rights activist.
This was, incidentally, true to life. Belafonte was a major part of the American civil rights movement, going so far as to refuse to perform in southern states for several years in the 1950s and ultimately receiving an honor from President John F. Kennedy Jr. as a cultural advisor to the Peace Corps. He was close friends with Martin Luther King Jr., was an integral part of planning the 1963 March on Washington, and always spoke out to critique the U.S.' foreign policies when he saw fit. Belafonte also frequently traveled to Africa to help with issues like the spread of HIV/AIDS, to help Rwandan children, and was an important part of USA For Africa, an organization which spoke out against apartheid.
Belafonte's legacy is incredible, to be sure — and from activism to music to film, the world just lost a true icon.