Succession's Kieran Culkin Finally Explains Why Roman's Girlfriend And Kid Vanished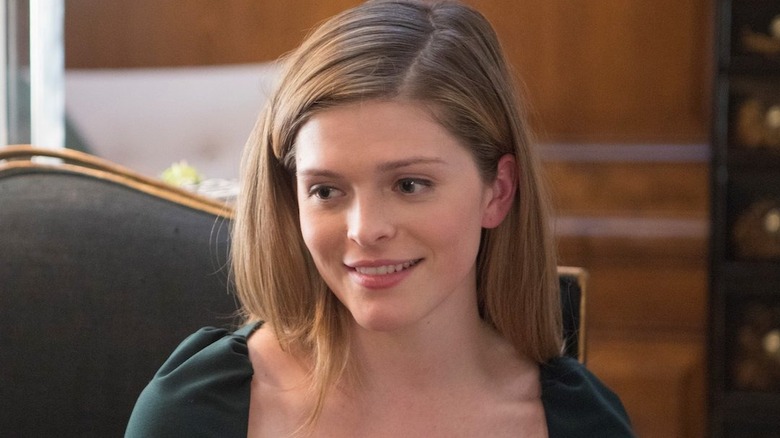 HBO
For its steady, deliberate pace within episodes, "Succession" moves at a breakneck speed between installments. Considering that Logan Roy (Brian Cox) celebrated his 80th birthday in the series premiere and his 84th birthday at the beginning of Season 4, that means that the series has covered well over four years worth of story in just a couple dozen hours. That's pretty fast by TV standards and often results in what some fans mistakenly call "dropped plotlines" — which ostensibly refers to plotlines that were resolved quietly in the background in order to focus on the show's central drama.
One of the most infamous of these alleged "dropped plotlines" was Roman's (Kieran Culkin) wife, Grace Roy, and their shared children. Grace was played by stage and film actor Molly Griggs, who went on to join the Broadway cast of "Hello, Dolly!" after her three-episode arc on "Succession" wrapped up. Many fans are still confused about why we don't see Grace after the Season 1 episode "I Went To Market," though Culkin himself tried to clear things up.
According to an interview he gave to Variety, Grace was only canonically Roman's wife in the pilot episode and was rewritten as merely his girlfriend thereafter. Despite his excitement to have a TV family, Culkin says the creators wanted more freedom to explore the character's complicated sexuality, and to all involved, this seemed impossible while he was in a stable, monogamous relationship. "They were toying with the idea that she's aware that you have sort of hangups sexually when it comes to monogamy, and might be more fluid, but we don't know what that is yet," he said.
What happened to Grace in the story?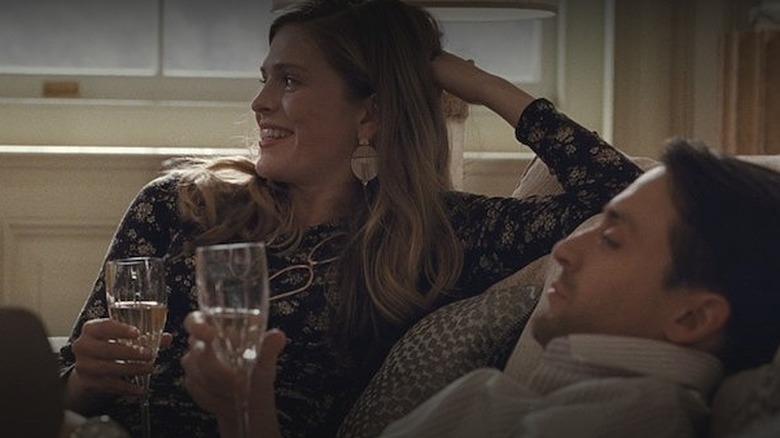 HBO
Though Grace leaves rather quickly, her storyline was far from dropped. In her first appearances, we learn that she is a lot like Roman (in all the worst ways) and that they're seemingly perfect for each other in public. In private, of course, Roman's ingrained fear of intimacy quickly creates tension between them.
One morning, she tries to initiate a physical interaction with Roman, who violently rebuffs her and immediately questions their living together. Grace fires back by pointing out his sexual dysfunctions. Roman spends the remainder of their time together looking for a reason to fire her from their relationship, and finds one when she shows the children "The Biggest Turkey." He takes her into the hallway and dumps her, though she sticks around for dinner to keep things placid.
After this episode, however, there really isn't any reason (beyond Griggs' undeniably excellent performance) to bring the character back. The narrative is so psychologically focused on the Roy family, that once a character exits their orbit they functionally vanish. Naomi Pierce (Annabelle Dexter-Jones) and Lawrence Yee (Rob Yang) suffered similar fates, and it wouldn't be surprising if Logan's wake is the last we see of poor Kerry (Zoë Castellabate). "Succession" is truly a shark of a show, moving ever mercilessly forward.
What has Molly Griggs been up to since Succesion?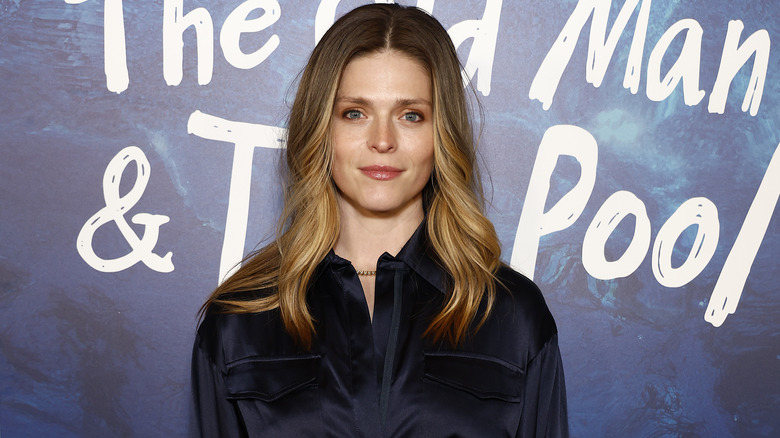 John Lamparski/Getty Images
After "Succession" and "Hello, Dolly!", Molly Griggs was cast in episodes of the CBS dramas "Bull" and "Instinct," before eventually joining the Fox crime thriller "Prodigal Son." For two seasons, the series followed Malcolm Bright (Tom Payne), a criminal profiler tormented by demons in both the past and present; one such tormenting ghost is Grigg's Eve Blanchard, Malcolm's girlfriend who was murdered by an assassin before the series begins (it was a whole thing).
She landed another recurring role shortly after "Prodigal Son" was canceled, joining the cast of Peacock's true-crime series "Dr. Death" alongside Christian Slater and Alec Baldwin. She subsequently guest-starred on "Magnum P.I.," "New Amsterdam," and "The Good Doctor," and appeared as Isabelle Carrick throughout the first three seasons of the M. Night Shyamalan-produced AppleTV+ series "The Servant."
She is currently slated for the upcoming Shondaland Netflix mini-series "The Residence," which sees Shonda Rhimes returning to the White House for another scandalous criminal plot. Griggs joins a cast including Uzo Aduba, Andre Braugher, Randall Park, and Isiah Whitlock Jr.