The Best New TV Shows Of 2023 That Are Flying Under Your Radar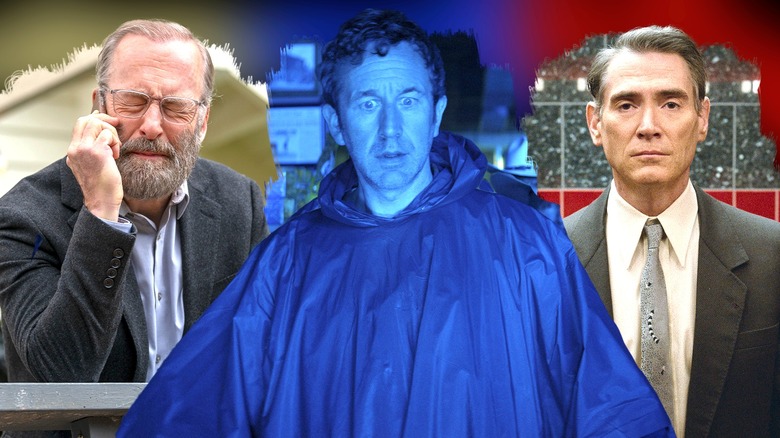 Static Media
2023 has brought so many intriguing television shows in its first quarter so far that we would need a time machine to be able to watch them all. Peak TV is as real as ever, and every streaming service tries to bring its best (in both quality and quantity) to compete in the overcrowded viewing landscape that television is these days. Besides the extremely popular fresh and returning works like HBO's "The Last of Us," or Apple TV+'s "Ted Lasso," there's a surge of great new shows you might miss out on if you don't follow premieres closely enough.
Thankfully, Looper is here to bridge that gap and focus on shows that, despite getting praise from critics and carving out a decent fanbase, haven't received the kind of attention they would truly deserve. Whether in the category of underseen or underrated, we're here to recommend 12 new shows that might've been flying under your radar in 2023.
The Power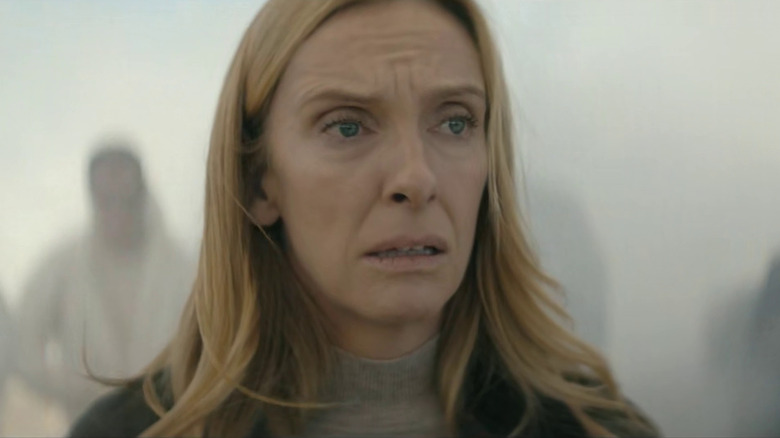 Amazon Prime Video
Amazon Prime's sci-fi drama, "The Power," didn't exactly start out with rave reviews, but since its premiere at the end of March, it turned into one of the most electrifying (pun fully intended) shows on television today. "The Power" isn't subtle or mystical in the slightest; in fact, it's fast-paced and shamelessly on the nose, but its go-for-broke approach fits its source material perfectly. Created by Raelle Tucker, Claire Wilson, and Sarah Quintrell, the series is a loud celebration of female empowerment that's as unapologetic as it is bold in its narrative style.
The plot follows a group of women on multiple continents who develop the ability to create and control electric jolts through natural evolution. They have this dangerous yet life-changing power because they need it. And as we follow how Jos (Auli'I Cravalho), Allie (Halle Bush), Roxy (Ria Zmitrowicz), and other young women discover and learn to use this intriguing skill, we also see how the world and its political leaders react to it simultaneously. Let's just say that men and women in positions of authority around the world feel threatened by this new phenomenon, and they have every reason to do so.
Something as significant as this power (which not only turns up in most young girls but is also transferable) will shake the entire world to its core and completely change the dynamics of society as we know it. Besides the aforementioned young actors, the show also features such talents as Toni Collette, Eddie Marsan, and John Leguizamo in the main roles.
The Big Door Prize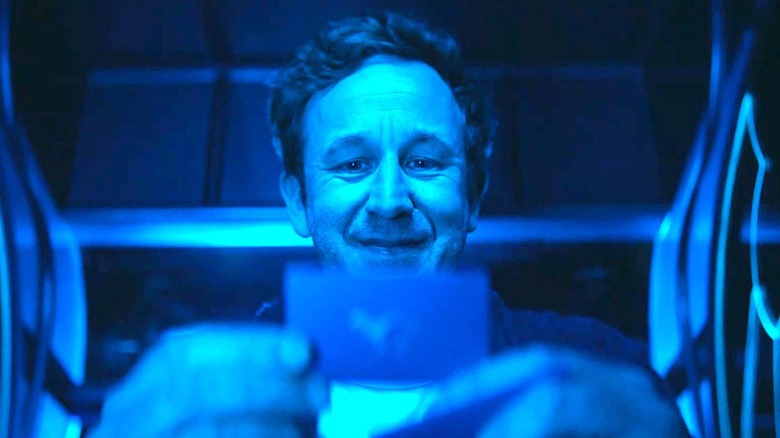 Apple TV+
There's really no excuse for Apple TV+'s poor marketing of one of its most endearing and surprising shows this year, "The Big Door Prize." David West Read's half-hour dramedy series — based on M.O. Walsh's novel of the same name – is a thought-provoking take on life paths, fate, and human potential, which falls somewhere between feelgood and bittersweet when it comes to its deftly layered characters.
The series follows the everyday life of an American small town after a mysterious machine (branded with the name Morpho and a blue butterfly) turns up in a local grocery store. The device can determine the life potential of every individual in exchange for a few coins. Sounds fishy? Absolutely. Does it work? Unclear. After Morpho becomes a sensation among the locals, everyone visits the store to get their own stylish card with a word that might or might not be their life potential.
Alongside this sci-fi aspect, what drives the series is the heartfelt and deeply relatable characters who react vastly differently to their own possible potential. Some embrace it, some ignore it, and some change their whole lifestyle based on vague suggestions. Besides the top-notch writing, the heart of "The Big Door Prize" is the multifaceted cast that includes such familiar faces as Chris O'Dowd, Gabrielle Dennis, Damon Gupton, and many others.
Slip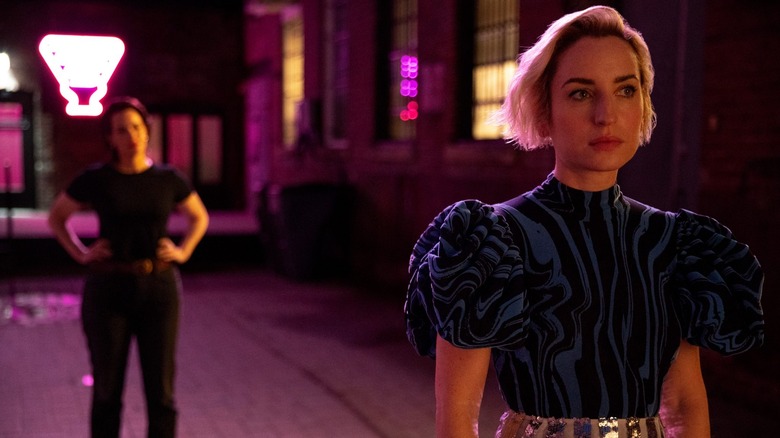 Roku Channel
Created by Zoe Lister-Jones, Roku Channel's "Slip" takes a popular idea and combines it with well-established rom-com tropes. It's a sort of Marvel multiverse meets quirky romantic comedy premise that offers a comedic yet intriguing self-discovery through several alternate realities.
We follow Mae (played by Lister-Jones), a 30-something associate curator working in a museum in Canada. Despite leading a good life, however, she feels unsatisfied and bored. Mae is married to a thoughtful and considerate man named Elijah (Whitmer Thomas), yet she feels that something is lacking in her relationship and life, which became too predictable and tedious over the last few years. She needs something exciting. Well, after hooking up with a musician in a bar, she gets more than she can handle. The next morning Mae finds herself in a parallel universe where she's been married to the man she just met the previous night. And this is only the beginning of a mind-boggling journey that will lead her through multiple alternate realities while she's desperately trying to find out what's happening and how she can return "home" to her husband.
Unprisoned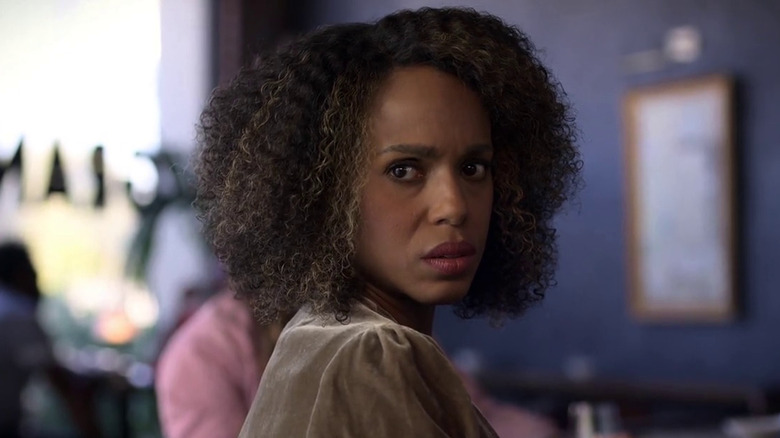 Hulu
Hulu's "Unprisoned" came and went in March without making waves (apart from a handful of positive reviews), and that just isn't fair to a show filled with heart and culture to the brim. Tracy McMillan's series is based on her experience and relationship with his father who was in prison for most of her life. That estranged father-daughter relationship is the center of "Unprisoned," and the plot delves into second chances, childhood traumas, and faded memories with an analytic yet easily digestible approach that should be widely seen and celebrated.
The story revolves around Paige (Kerry Washington), a single mom and licensed therapist who tries to raise her teenage son, balance a career, and find a loving romantic partner at the same time. All of that is already overwhelming, but on top of everything, when her father Edwin (Delroy Lindo) is released from jail after 17 years, she's suddenly faced with a past she hasn't dealt with or processed the right way, and now it's inevitable. So we follow how she tries to rebuild a severely damaged connection with her dad while reconnecting with her inner child and discovering her roots. Alongside Washington and Lando, the cast includes acclaimed actors like Tim Daly, Brenda Strong, Marque Richardson, and a terrific newcomer child actress, Jordyn McIntosh.
Dear Edward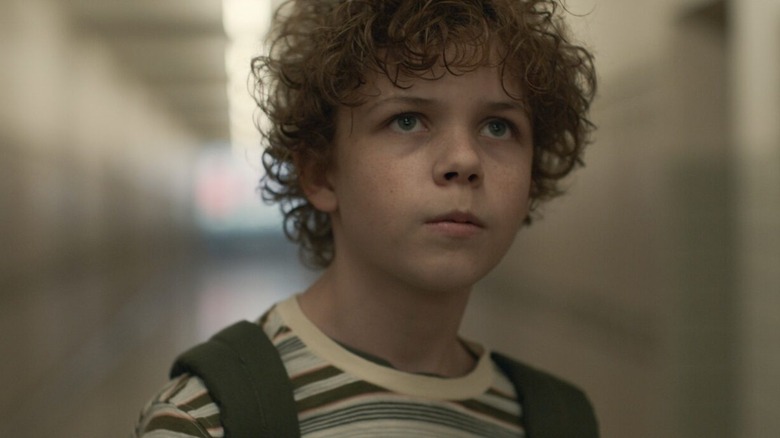 Apple TV+
Apple TV+'s "Dear Edward" comes from showrunner Jason Katims who brought us such beloved family-centered programs as "Friday Night Lights" and "Parenthood" before. His latest drama rides on similar themes, but its source material (based on Ann Napolitano's novel of the same name) is a little heavier and more melodramatic than we're used to from Katims. Thus it proved pretty divisive among critics but make no mistake — "Dear Edward" still delivers for genre fans.
The plot follows a young boy named Edward (Colin O'Brien), the only survivor of a devastating plane crash, who loses his entire immediate family due to the accident. After the tragedy, he's sent to his aunt Lacey (Taylor Schilling), who becomes his guardian, although she's not emotionally prepared to help her nephew with the trauma he's been through.
Alongside Edward, we're also introduced to a large group of characters, friends, and relatives of people who died in the crash, who meet in a grief group and try to connect to help each other process the disaster and its repercussions. Alongside O'Brien and Schilling, the cast also features Connie Britton, Brittany S. Hall, Anna Uzele, Ivan Shaw, and Jenna Qureshi.
Tiny Beautiful Things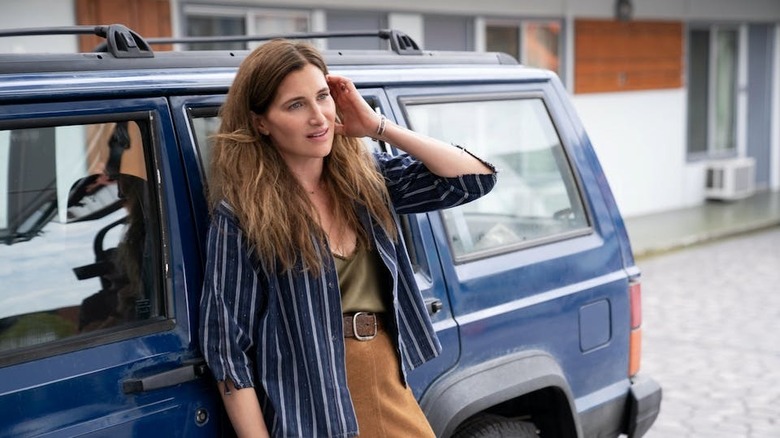 Hulu
Created by Liz Tigelaar, Hulu's eight-part drama miniseries, "Tiny Beautiful Things," is based on Cheryl Strayed's book of the same name — a collection of personal essays she initially wrote anonymously for an advice column called Dear Sugar. Led by a vivacious and earnest Kathryn Hahn as Clare Pierce, the show focuses on a journey that dissects grief, childhood trauma, and dysfunctional family relationships. Although that might sound grave, "Tiny Beautiful Things" effectively mixes comedic and serious tones to find a balance in telling a heartbreaking yet uplifting story.
We follow Clare in her late 30s as her marriage and professional life simultaneously decline due to her poor decisions. She's kicked out of her home by her husband, Danny (Quentin Plair), because she gave their teen daughter's entire college fund to her irresponsible brother. As a result of that, the retirement community she works at in admissions also suspends her for breaking certain house rules. The writing career she aspires to have is also pretty much non-existent, but she's offered to take on an advice column by an old friend for an online magazine. Even though it doesn't pay, Clare accepts the job that ends up helping her process the loss of her mother alongside other unaddressed past traumas.
Hello Tomorrow!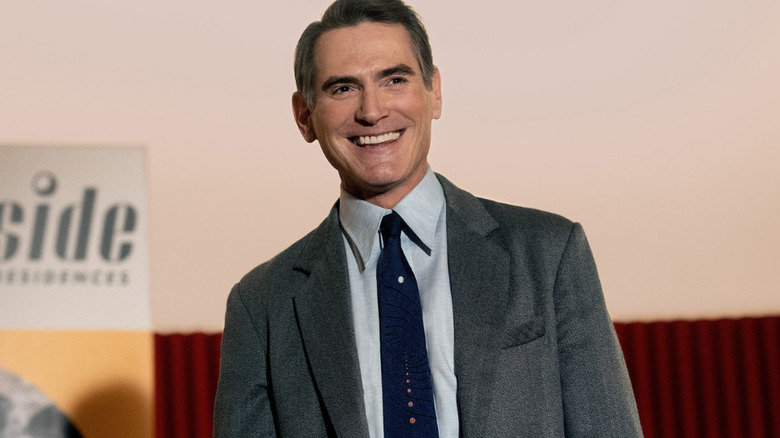 Apple TV+
Apple TV+'s sci-fi dramedy, "Hello Tomorrow!," had high hopes and an excellent premise to live up to before it began airing in February. Although it might've failed to fulfill all that potential (critics haven't gone easy on it), the series did capture a charming vibe due to its likable characters portrayed by an excellently assembled cast. Led by a fantastic Billy Crudup (who was long overdue to land a leading role like this), the cast also includes Hank Azaria, Alison Pill, Matthew Maher, Jacki Weaver, W. Earl Brown, and many more familiar faces. Due to the mostly mediocre reviews from critics, the show hasn't gathered as much attention as it perhaps hoped for, but that doesn't mean it's not worth giving a chance.
The plot follows Jack Billings (Crudup), a lunar salesman selling timeshares in a retro-future, and his team of oddball agents traveling the country trying to convince simple folk to buy a place up on the Moon and move there one day. Although since none of them has been up there yet, they're rather selling hope than actual properties. Things become more complicated when Jack bumps into his son he abandoned a long time ago to pursue this job, who ends up becoming one of his agents without knowing that he's his actual father. As they grow closer, we also watch the truth slowly unfold and wreck the lives of agents and customers involved.
Lucky Hank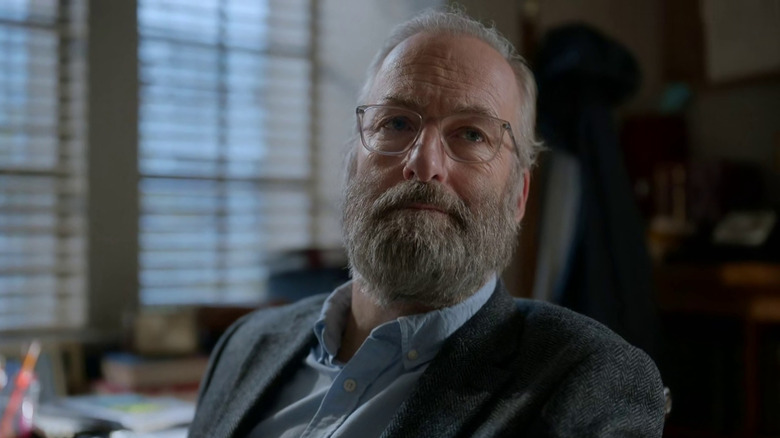 AMC+
After playing the fan-favorite lawyer, Saul Goodman, in the "Breaking Bad" universe for over a decade, Bob Odenkirk landed a vastly different role in AMC+'s new drama, "Lucky Hank." Paul Lieberstein and Aaron Zelman's series — adapted from Richard Russo's novel, "Straight Man" — observes academic life through a hilarious and satirical lens in a mediocre Pennsylvanian college's English department. Perhaps because of its subject matter, the show hasn't hit big yet (despite rave reviews), but thanks to its rich humor and superb cast, it's an undeniable gem of television.
We follow Hank (Odenkirk), the chairman of the English department, who's just as miserable in his personal life as he's in his professional. His deep-seated hatred for most people stems from his own failures. He's the son of an accomplished and narcissistic writer he hasn't spoken to in years, he's bored and irritated by his woke students, and his inspiration to work on his second novel (the follow-up to his debut book that almost no one read) is a dry well.
The tiny ounce of happiness that keeps him from fully diving into midlife crisis and career suicide is his lovely wife, Lily (the always welcome Mireille Enos), who helps him not to spiral too much and keep his sanity. But as unwanted changes slowly occur in their marriage and professional life, Hank gradually grows more insecure and desperate to stay in his comfort zone, which he adamantly refuses to leave.
Rabbit Hole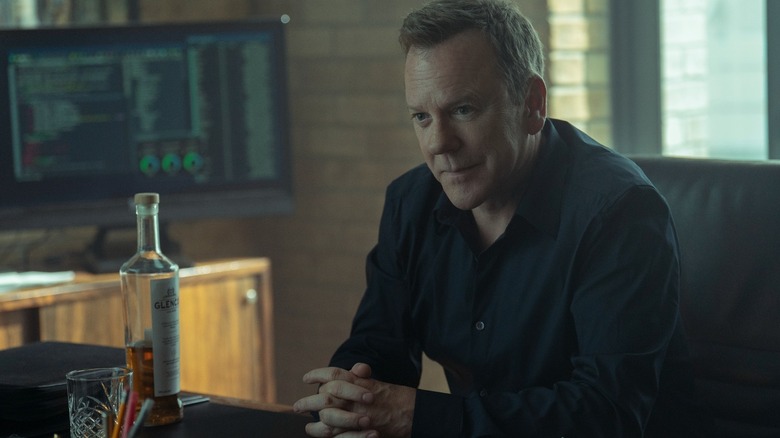 Paramount+
The spy genre in television is certainly on an uprise in recent years, and Paramount+'s "Rabbit Hole," created by John Requa and Glenn Ficarra, is a promising contender to achieve great results. The fact that it's held together by a charismatic and fierce Kiefer Sutherland (who dominated this genre for almost a decade) is one of the best casting choices the creators could've possibly made. It's not in the zeitgeist yet, but with every new episode, the show draws in more and more viewers to strengthen its fanbase.
The intricate plot follows John Weir (Sutherland), a corporate espionage expert, who runs his own company with a group of savvy employees who excel at their jobs consistently. However, things take a turn for the worse when Weir is assigned to do a job by his childhood friend Valence, (Jason Butler Harner), and a catastrophic chain of events leaves him without a team and framed for murder.
From then on, the plot truly kicks in as Weir has to run from multiple authorities and mysterious individuals behind the scenes who want to obliterate him in one way or another. The intense and baffling twists are immense, yet "Rabbit Hole" smoothly combines seriousness with a refreshing sense of black humor throughout. Alongside Sutherland, the show features Meta Golding, Enid Graham, Rob Yang, and veteran character actor, Charles Dance.
Rain Dogs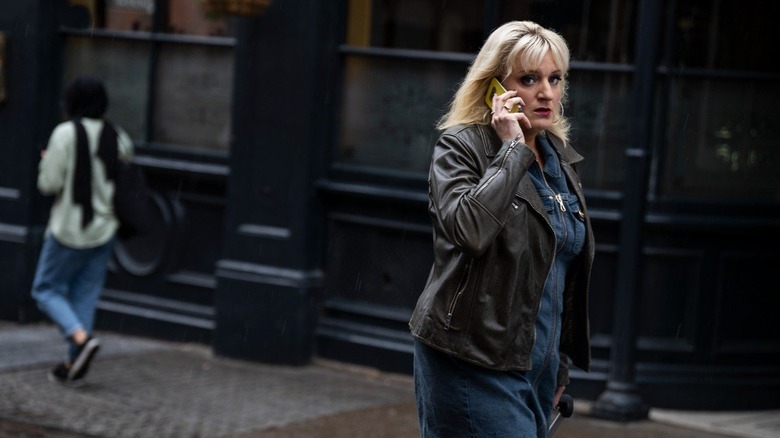 BBC One
Created by Cash Carraway, BBC One's dramedy series, "Rain Dogs," comes right from London's gutter to deliver a genuine, brutal, and heartbreaking story about a working-class mother and her chosen family. Blended with an essential dark sense of humor, Carraway's series mines funny, hopeful, and uplifting moments where there are barely any. "Rain Dogs" isn't just the most sincere depiction of mental illness, childhood trauma, and dysfunctional family relationships in an English setting in recent years but a thought-provoking portrayal of privilege and poverty too.
The plot follows Costello Jones (Daisy May Cooper), a single mother and sex worker who gets evicted with her daughter, Iris (Fleur Tashjian), and has nowhere to go. Luckily, her best friend, Selby (Jack Farthing), a menacing gay man coming from wealth, just got released from a one-year prison sentence to save them from ending up on the streets. Not that Costello needs constant saving, but when things get to an all-time low, Selby never lets her down. Unfortunately, their turbulent love-hate friendship isn't sustainable long-term, and they both know the bad influence they have on each other.
However, for the sake of Iris, the two have to figure out how to create and maintain a healthy life together or without each other to give her a safe upbringing that won't leave her with the deep emotional scars they both have from their own childhood. Despite praise from critics, this tragicomedy is certainly an underseen gem that deserves more recognition from viewers.
Fleishman is in Trouble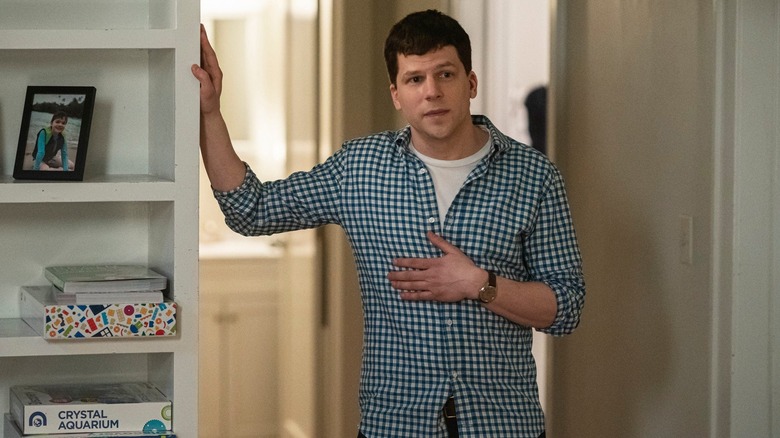 FX on Hulu
Author Taffy Brodesser-Akner's drama miniseries, "Fleishman is in Trouble" – based on her novel of the same name — is probably the most likely show on this list that might've popped up on the radar of viewers. Its star-studded cast features such acclaimed actors as Jesse Eisenberg, Claire Danes, Lizzy Caplan, Adam Brody, and Josh Radnor. It's no wonder why: as quirky and odd as it might be, the series delivers an outstandingly original depiction of culture, divorce, wealth, nostalgia, friendships, mental health, and parenting with beautiful poignancy and humor.
"Fleishman is in Trouble" follows Toby Fleishman (Eisenberg), a freshly divorced Jewish doctor with two kids, who tries to balance his career and personal life in Manhattan. As he pursues new romantic relationships, Toby soon realizes that his ex-wife, Rachel (Danes), seemingly disappeared without a trace. At first, he thinks she's just messing with him, but later on, he starts to worry that something bad happened to her that no one knows about. So to track her down, Toby attempts to find her using his relationships while balancing his demanding job, raising children, navigating the online dating scene, and reconnecting with long-lost friends from his youth. Brodesser-Akner's miniseries is truly "about everything," which is a grueling task for an eight-part TV show, but it somehow manages to find a satisfying narrative stability that delivers on all counts.
Mrs. Davis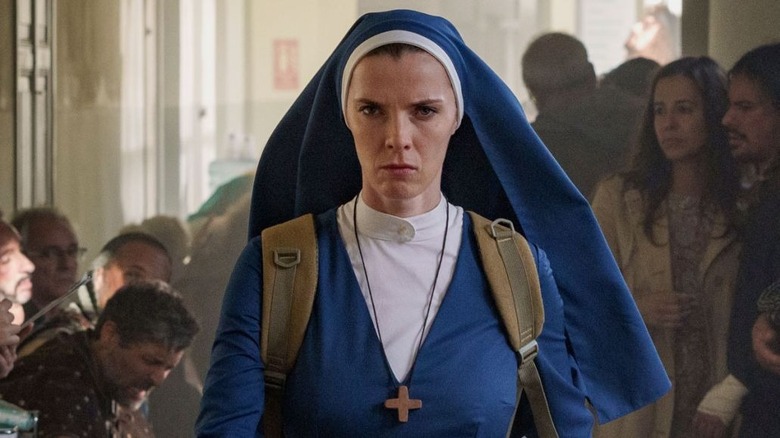 Peacock
Peacock's "Mrs. Davis" has no other creators in its corner than Tara Hernandez ("The Big Bang Theory") and Damon Lindelof ("Lost," "The Leftovers"). Under their supervision, it's no surprise that this eight-part series combines sci-fi, comedy, and drama into an epic and bonkers trip that goes to surreal heights viewers surely can't anticipate. And it does that with a multifaceted cast that includes Betty Gilpin, Jake McDorman, Chris Diamantopoulos, Margo Martindale, David Arquette, Ben Chaplin, and more.
The plot follows Simone (Betty Gilpin), a fierce and attractive nun, who has to battle a society-threatening artificial intelligence called Mrs. Davis through extreme and dangerous challenges. In order to destroy the AI, though, she first needs to find and wreck the Holy Grail. It might sound crazy and silly, and that's because it is. But "Mrs. Davis" uses every bit of its weird story and strange characters to make this journey as fun as it can possibly get for the unassuming viewer.