Evil Dead Rise Revs Up A Groovy Opening Weekend Box Office Take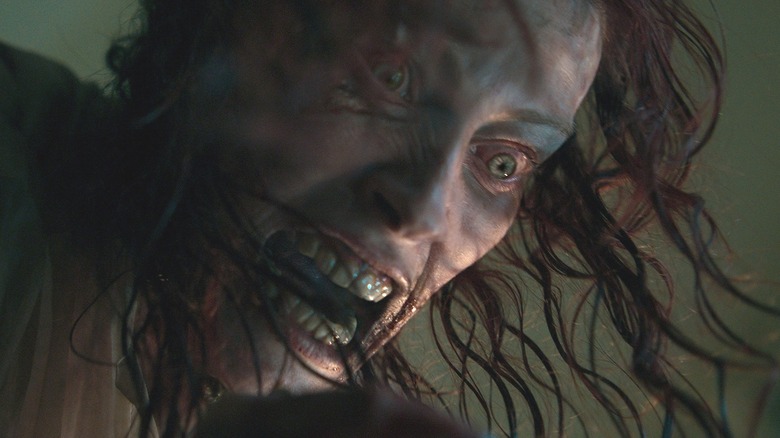 Warner Bros. Pictures
The unstoppable commercial Spiny Shell that is "The Super Mario Bros. Movie" may be continuing its reign of box office dominance, but the humble Deadites of the "Evil Dead" franchise aren't going into the ground without a fight. "Evil Dead Rise" is the number two film at the North American box office, with a, yes, groovy weekend take of an estimated $23.5 million.
A Sunday morning box office roundup from The Hollywood Reporter notes that the film's opening weekend box office haul against a production budget of $15 million on "Evil Dead Rise," exceeded expectations. "Rise" rose to the occasion on 3,402 screens across North America, and the lion's share of tickets were purchased by adults in the precious 18-34 age demographic.
All in all, it was a good weekend for the Deadites, and it seems clear that the long-running horror franchise has plenty of animation left in its limbs.
Rise might be benefiting from being the first Evil Dead movie in a decade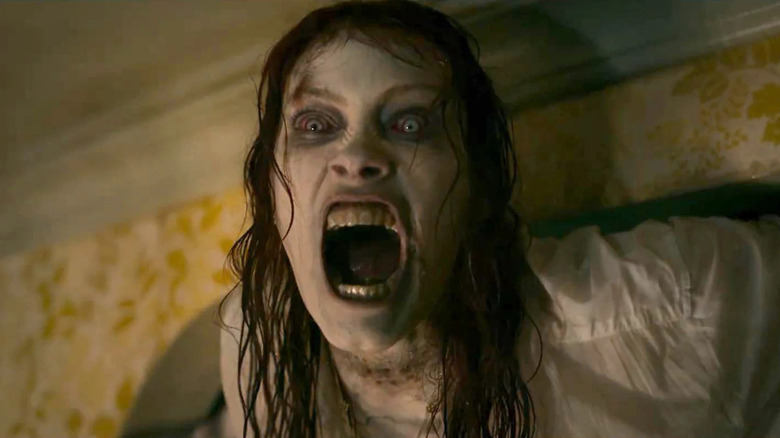 Warner Bros. Pictures
While "Evil Dead" fans had the Starz series "Ash vs Evil Dead" to tide them over in some of the intervening years, the last "Evil Dead" movie to grace theaters was the 2013 reboot a decade ago. That, plus strong critical and audience ratings for the new "Evil Dead Rise" add up to its outperforming commercial expectations not being too much of a shock. It seems to be intended as a treat for both old fans and newcomers to the series, with as few Easter eggs as possible coming from executive producer Sam Raimi.
The modest success of "Evil Dead Rise" is all the sweeter because the movie was originally intended to be a direct-to-streaming project for HBO Max before a change in management at Warner Bros. brought with it a new corporate emphasis on theatrical exhibition. So whether you're an "Evil Dead" devotee or not, the modest box office success of the latest entry in the franchise is a good sign for anyone hoping to see more mid-budget genre fare on the big screen instead of at home.