Will Trent Star Ramon Rodriguez Sliced His Finger Open While Filming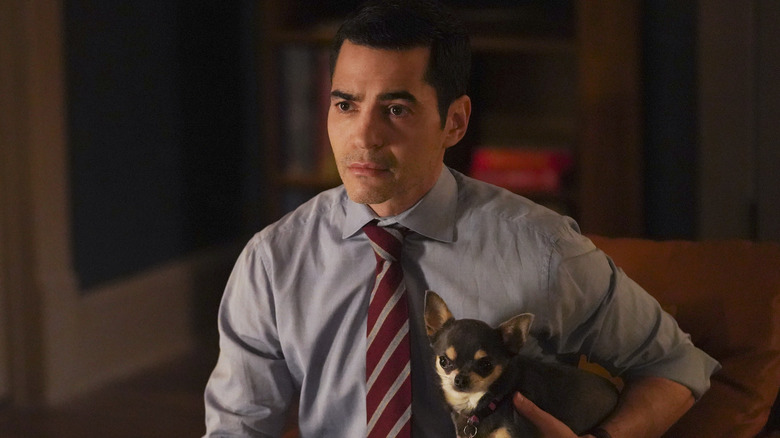 ABC/Crystal Power
ABC's latest procedural crime drama "Will Trent" has impressed fans with Ramón Rodriguez's quirky detective tackling a new case every week. While the actor loves the show's fans, he said they have become aspiring detectives of their own, so he had to admit that he cut his finger while performing a stunt, something the production tried to cover up.
"You know, we had a simple stunt where I was running, ducking away from something, and I grabbed this metal gate," he told "Good Morning America." "I, unfortunately, sliced my pinky open. [I] Had to go right to the hospital. [I] Got eight stitches. So, we've had some good fans that are detectives that literally pick up on little details, so just a heads up, they might notice my pinky's wrapped for a few episodes. Now they'll know why."
As Rodriguez told this story, the morning talk show played a clip from "Will Trent," showing that production attempted to hide his injury with a skin-colored wrap. Once you know it's there, it's impossible to unsee, but fans have nothing to worry about as Rodriguez is perfectly fine following the accident.
Will Trent is another hit for ABC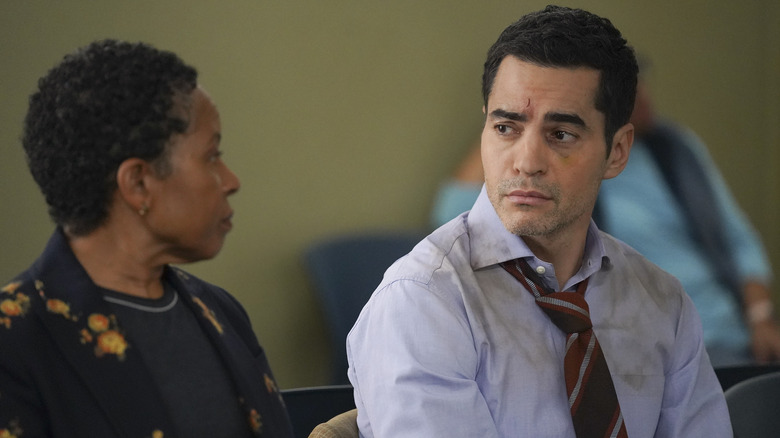 ABC/Crystal Power
Although many may have expected "Will Trent" to be another simple crime drama in a sea of similar shows, it has proven to be successful for ABC. The network's GBI Special Agent Special Agent got off to a hot start with its inaugural season, scoring an 88% on Rotten Tomatoes.
Don't let its "bland title and awful opening sequence" fool you, The Hollywood Reporter wrote, saying the "Will Trent" "quickly emerges as an above-average broadcast TV procedural." The outlet related it to "Lincoln Lawyer" and "Reacher," which adapted popular novels for the small screen. "Will Trent" follows in those footsteps, bringing Karin Slaughter's stories to life. The Guardian stated Ramón Rodríguez's charisma is at the forefront of "Will Trent," making the character "quirky as hell" but still a relatable human, a nice change of pace from the quirky characters dominating television.
In a separate story from THR, they revealed that the "Will Trent" premiere brought over 18 million viewers to ABC, not counting streaming numbers. The series gained viewers over its first week, with over six million joining the "Will Trent" bandwagon. Craig Erwich, president of ABC Entertainment, Hulu & Disney Branded Television Streaming Originals, thanked the team behind the series for "delivering standout characters and stories," so it's safe to say "Will Trent" will hold on to its place in ABC's lineup.