Impractical Jokers: Sal's Dream Joe Replacement Is A Terrible Idea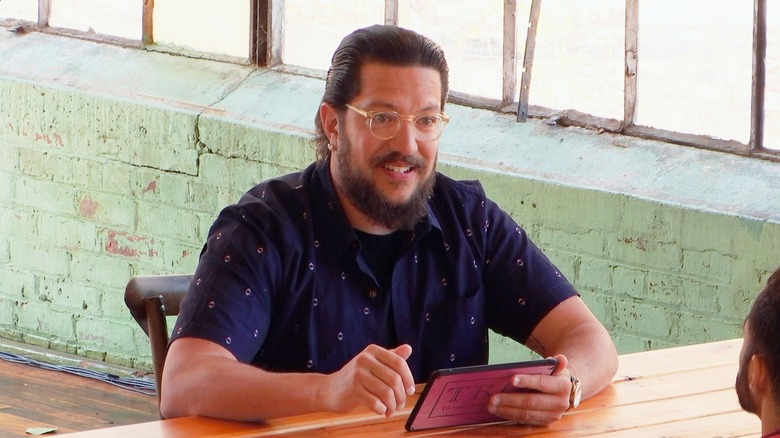 truTV
Ever since Joe Gatto departed "Impractical Jokers," the comedians have been on the hunt for a new fourth member. While no one could ever replace Gatto's antics, the series held off on signing a definitive new addition, electing to leave the fourth spot open and cycle through celebrity guests. However, if "Impractical Jokers" were to look for a long-term member, Sal Vulcano has an interesting option.
"The person I'm actually putting out into the universe that I want to get on is Jack Black," Vulcano told E! News. "That was like one of my first thoughts when we were thinking about this whole thing. He's like a hero of mine. I think he's so versatile. He's so funny. I just feel like he'd be a really, really, really good fit."
On paper, this sounds like an incredible idea. Jack Black riffing off the other jokers seems like a recipe for success. However, including a talent like the "School of Rock" star would rid the show of its most important aspect: anonymity. Black is simply too big of a celebrity to go unnoticed as "Impractical Jokers" does its thing, meaning that pranks would get ruined and the series wouldn't get the content it needs. We'd love to see Black and "Impractical Jokers" collaborate somehow, but bringing him on as the fourth member doesn't seem plausible.
Impractical Jokers should continue rotating celebrity guests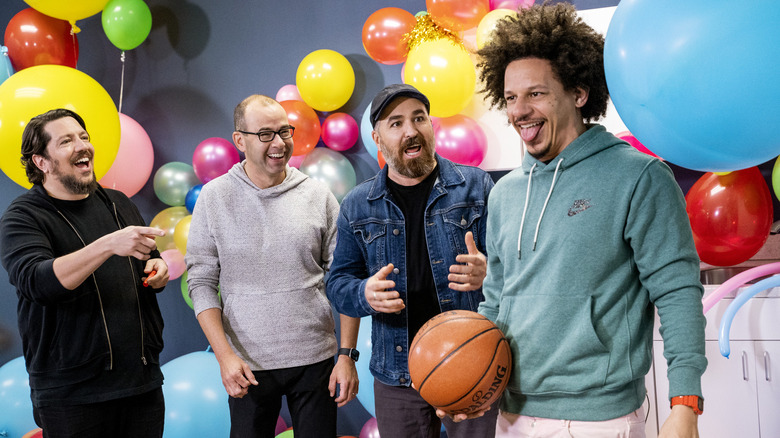 truTV
When Joe Gatto left "Impractical Jokers," many wondered how or if the show would continue. In early 2022, the show's official Twitter account reassured fans there were still plenty of pranks to pull, and the "Impractical Jokers" would continue with a new celebrity guest each week. The show finished Season 9 with appearances from Eric Andre, David Cross, Brooke Shields, and many more, proving the Jokers had found a new recipe for success.
The trend continued into Season 10, with a new guest for every episode, including Post Malone, Anthony Davis, and John Mayer. While it's sad we may never get the original "Jokers" squad again, the change breathed a new life into the series. Audiences want to see celebrities put into the ridiculous situations that "Impractical Jokers" creates, so it only makes sense to ride that wave until the end.
While it would be nice to see a permanent fourth member added to "Impractical Jokers," the weekly celebrity guests are just too good to pass up. However, if Sal Vulcano, James Murray, and Brian Quinn decided it was time for a new Joker, it would need to be someone as lowkey as them, allowing them to shine in their awkward public scenarios. With anyone too famous, like Jack Black, the show runs the risk of hindering its content.