Evil Dead Rise's Director Already Has Several Ideas For Potential Sequels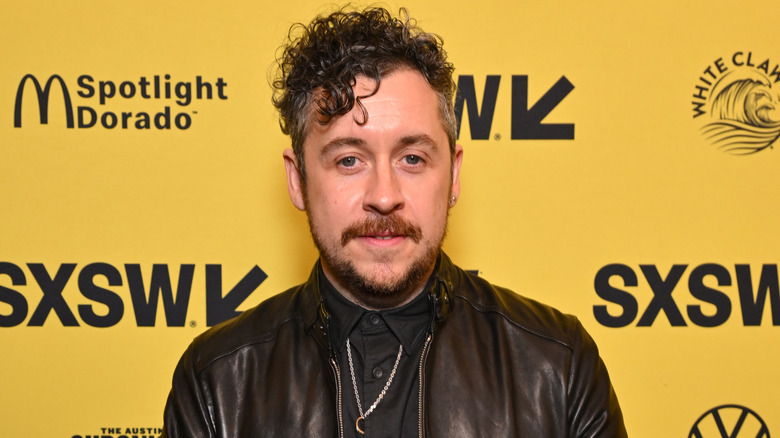 Daniel Boczarski/Getty Images
"Evil Dead Rise" is the latest entry in the long-running "Evil Dead" franchise that kicked off with 1981's "The Evil Dead." The film is an homage to previous installments, depicting frenetic, gruesome horror imagery and mayhem. But this time, it turns its attention to the strength of family as two sisters, Beth (Lily Sullivan) and Ellie (Alyssa Sutherland), try to save themselves and their loved ones from demons running amok.
Although the movie has just been released, its director, Lee Cronin, says he has ideas for the new story. In an interview with Variety, the filmmaker commented, "I certainly do. I didn't want to bait it for sequels necessarily, even though the ending could be interpreted that way. But the ending for me was closing the loop back to the beginning."
He then shared four distinctive scenarios where he could take future films in the story, including one that would explore the Book of the Dead from the first movie, whose history is detailed in the new film via vinyl recordings. The filmmaker would like to dig even deeper into the tome's entire history, but he isn't the only one intrigued by this idea, as evidenced by the "Evil Dead" fans who took to Reddit to discuss the Book of the Dead's presence in "Rise."
Cronin's four sequel ideas could take the franchise in new (and old) directions
Based on how "Evil Dead Rise" ends and some of the Easter eggs harkening back to earlier films in the franchise that appear in the feature, Lee Cronin's four ideas for sequels run the entire gamut of "The Evil Dead" story. Aside from a potential film that delves further into the Book of the Dead's lore, Cronin is interested in picking up on Beth's weapon of choice in the future — a chainsaw. The director stated, "Somebody that survives picks up the chainsaw at the end and where they might go." For his third sequel idea, he explained how a narrative focusing on the movie's apartment building once the clean-up crew arrives to clean the catastrophe would be intriguing to flesh out into a potential film.
Finally, Cronin told the publication how a return to the woods that was immortalized in the first entry and opened and closed this installment could offer a chance to expand on how the evil forces have a gate in this area. "That brings us back into that forest context, which excites me because I love that I broke the mold, but wouldn't it be fun now if I went back to the cabin in the woods. It could be a cool journey," he said.
"Evil Dead Rise" is now playing in theaters nationwide.