Beef Creator, Steven Yeun, And Ali Wong Release Statement On David Choe, Saying He's 'Put In The Work'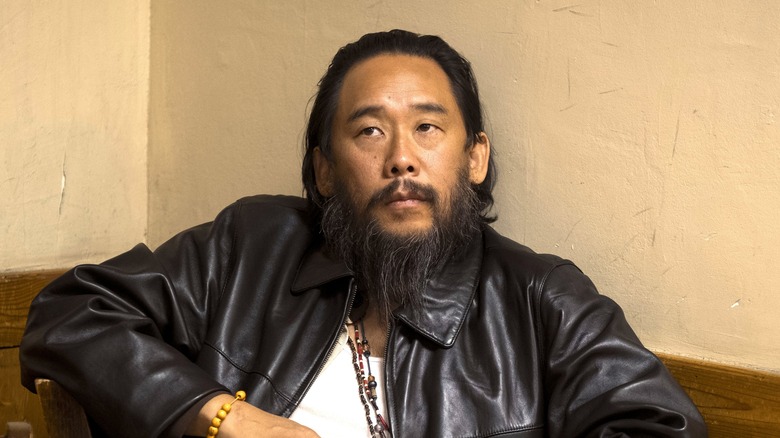 Andrew Cooper/Netflix
Days after a clip from a 2014 podcast recirculated in which multi-hyphenate artist David Choe describes sexually assaulting a masseuse, his "Beef" costars Ali Wong and Steven Yeun, along with showrunner Lee Sung Jin, have released a statement responding to the ensuing public outrage.
Choe plays a major supporting role on "Beef," the Netflix original about a road-rage incident that consumes the lives of those involved. Yeun and Wong executive produced and starred in the series, which debuted to rave reviews on April 6. But as the show climbed Netflix's charts, the nine-year-old podcast clip quickly made the rounds on social media, where many called for Yeun and Wong to denounce Choe.
Their statement, released to Vanity Fair, reads, "The story David Choe fabricated nine years ago is undeniably hurtful and extremely disturbing. We do not condone this story in any way, and we understand why this has been so upsetting and triggering. We're aware David has apologized in the past for making up this horrific story, and we've seen him put in the work to get the mental health support he needed over the last decade to better himself and learn from his mistakes."
If you or anyone you know has been a victim of sexual assault, help is available. Visit the Rape, Abuse & Incest National Network website or contact RAINN's National Helpline at 1-800-656-HOPE (4673).
Choe has maintained he fabricated assault story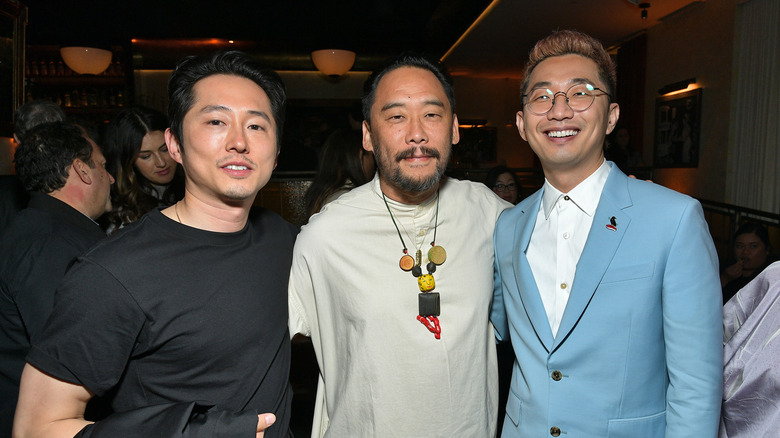 Getty Images for Netflix
The clip in question originated in a 2014 episode of Choe's "DVDASA" podcast, during which he recounted coercing a masseuse to perform sexual acts against her will and referred to himself as a "successful rapist." The clip also generated outrage at the time, but Choe responded by claiming to have fabricated the story for shock value, saying, "If I am guilty of anything, it's bad storytelling in the style of douche" (via BuzzFeed News).
In the days after "Beef" was released on Netflix, the clip was widely shared on social media, especially Twitter and TikTok. As noted by Variety, many of the copies were quickly hit with a copyright takedown, with the Digital Millennium Copyright Act (DMCA) notices stating that they had been filed by Choe himself.
Meanwhile, many called for Ali Wong and Steven Yeun to respond to the public outrage, although it's not clear what effect their statement will have. The two "Beef" stars and executive producers are known to be friends with Choe, and Lee Sung Jin told "Today" that the two had suggested the graffiti artist for the role.