Blue Bloods Theory: Danny & Jackie Will Rekindle Their Romance In S13's Finale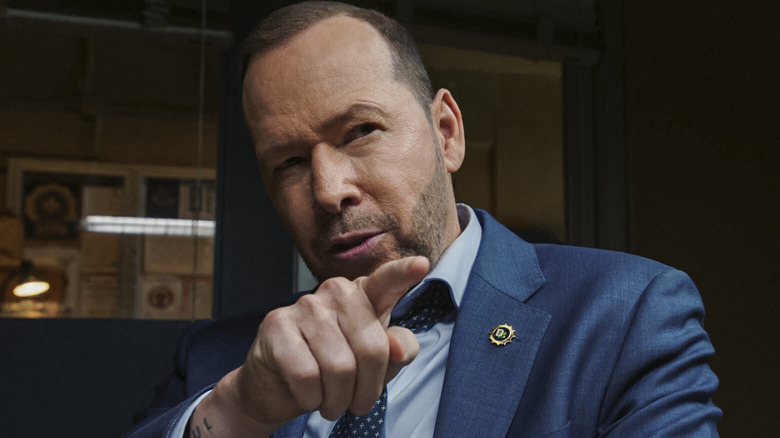 CBS
"Blue Bloods" Season 13 is ready to go out with a bang and more than a few familiar faces. As previously reported, Jennifer Esposito will reprise her character of Det. Jackie Curatola, who was Danny Reagan's (Donnie Wahlberg) partner for the first couple of seasons of the show. She was unceremoniously written off, but it seems that's water under the bridge now as she makes a triumphant return. No doubt long-time "Blue Bloods" fans are excited to see her back, but some are apparently hoping something romantic will finally happen between her and Danny.
Officially, Curatola will be in the episode to help Danny and Baez (Marisa Ramirez) help track down a serial killer, but fans are wondering if more could be there. When she was first on the show, Danny was happily married, but that didn't stop the two from having some incredible chemistry. Danny's wife, Linda (Amy Carlson), has since passed away, leaving the door open for some sparks to fly. 
Danny and Baez have had a long time to get something romantic going, but nothing has truly materialized at this point. Could Jennifer's return reignite something within Danny, hinting at bigger things to come? 
Blue Bloods fans would love to see Jennifer Esposito take on a larger role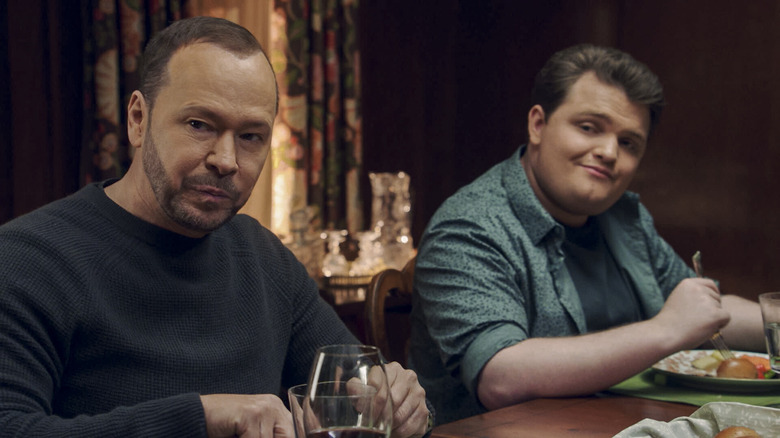 CBS
Jennifer Esposito has kept busy over the years on a slew of other TV series, but she's getting back to her bread and butter with a return to "Blue Bloods." While it'll be for the last episode of Season 13, the police procedural has already been picked up for Season 14, meaning there's always room for more adventures with Det. Jackie Curatola moving forward. After some time apart, perhaps Danny and Jackie will realize there's more there. After all, they've had plenty of time to grow as individuals, and it would be a great way to keep things interesting as the show gets longer in the tooth. 
One thing's for sure: fans have definitely missed Esposito on the program. Years ago, Redditor u/JackalsIII wrote, "I'm a big fan of Baez but I wouldn't mind checking in on what Jackie is doing these days, I like the actress and it was a real shame how she exited the show." Redditor u/karliez was in the same boat, "They really did have great chemistry and I enjoyed watching them as partners."
Many fans feel as though "Blue Bloods" is spinning its wheels at this point with repetitive storylines. An old, familiar face may be precisely what the show needs to mix things up, and if romance is in the air, it could keep people tuning in through Season 14 and beyond.