Who Does Madelyn Cline Play In Glass Onion?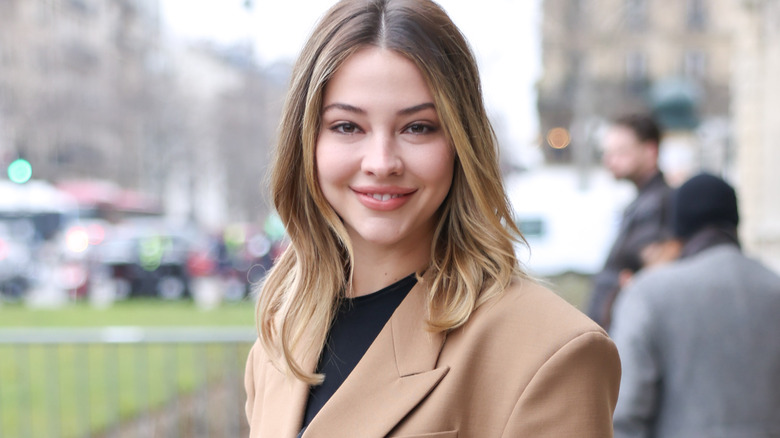 Arnold Jerocki/Getty Images
Popular Netflix crime drama "Outer Banks" revolves around a group of young friends collectively known as the Pogues. Madelyn Cline plays Sarah Cameron on "Outer Banks," one of the central characters in this friend group. Cline joined "Outer Banks" in 2020, following parts on hit shows like "Vice Principles," "Stranger Things," and "The Originals." Since her appearances on these three series are limited to story arcs lasting only a few episodes, "Outer Banks" marks the first major leading role of her screen acting career.
She then followed up her big break in "Outer Banks" with a part in "The Purge" director James DeMonaco's 2021 drama "This Is the Night," opposite names like Naomi Watts, Bobby Cannavale, and Method Man. Then, the following year, she appeared in the ensemble cast of Rian Johnson's "Glass Onion: A Knives Out Mystery."
In "Glass Onion," Cline plays Whiskey, popular streamer Duke Cody (Dave Bautista)'s seemingly younger partner. Whiskey, viewers soon realize, doesn't necessarily care about Duke so much as she hopes to leverage his popularity for the sake of her own political aspirations. Sincere or not, as Duke's partner, she becomes a core member of the crew at the heart of the mystery that drives the film.
Madelyn Cline was initially intimidated by Glass Onion's star-studded cast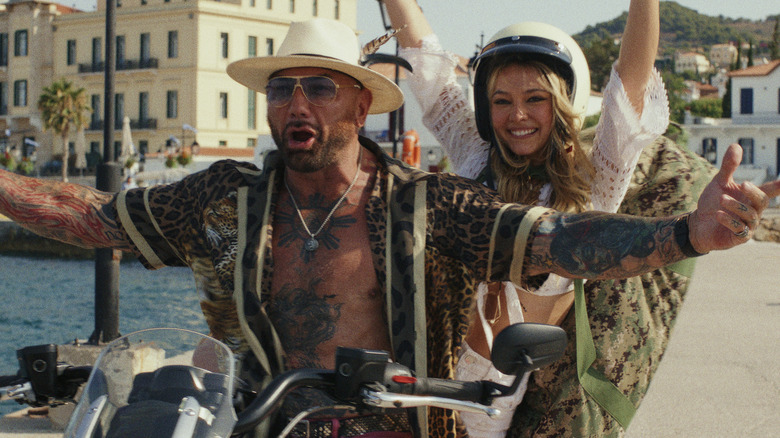 Netflix
Most of "Glass Onion" proceeds in a manner somewhat akin to a bottle episode of TV, in which a small group of characters is confined to a single location. "Glass Onion" takes place on a private island owned by Miles Bron (Edward Norton), who's hosting a party for his closest friends. The film's main cast, therefore, is largely limited to just those attending or otherwise involved in the party. As a part of this cast, then, Madelyn Cline worked closely with her small group of co-stars, comprised in large part of legends like Daniel Craig, Janelle Monáe, Kathryn Hahn, Leslie Odom Jr., and Kate Hudson.
Cline had to give herself pep talks while filming "Glass Onion," she once revealed, due to how nervous she initially felt working opposite this group of stars from various industries. Cline even told Vanity Fair that the first time she saw Daniel Craig on-set she reacted viscerally. "In walks Daniel and I wasn't expecting it and I hadn't mentally prepared myself," she said. "He was so nice, of course, he's a sweetheart. But I was really starstruck and so I had to run away."
That said, Cline's nervousness never translates to her portrayal of Whiskey, who for much of the film remains suitably calm and detached. Now that she's successfully performed alongside such legends in one of 2022's marquee releases, Cline's future in Hollywood is perhaps brighter than ever before.