Bumblebee Movie Setting Up Optimus Prime Spinoff?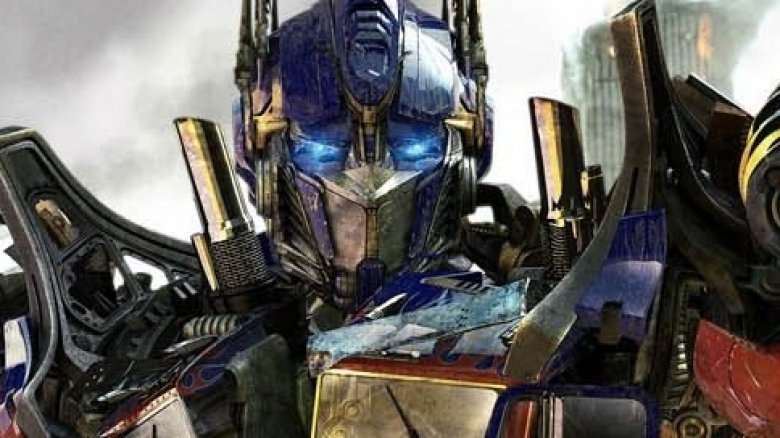 Paramount
The Transformers are going solo, and Optimus Prime might be next on deck.
Lorenzo di Bonaventura, a producer behind the Transformers and G.I. Joe movie series, got candid recently with Entertainment Weekly about the bright future of the robots in disguise — specifically the upcoming spinoff prequel, Bumblebee.
During the discussion, di Bonaventura made it clear that a successful run for the Bumblebee movie would almost definitely pave the way for more character-centric installments of the series. Next on deck, should Bumblebee clean up at the box office? That would be the big daddy bot himself, Optimus Prime.
"We've gotten a lot of feedback from the fans that they wanted us to do a deep dive on one or two of the robots, because they wanted to get to know them better," di Bonaventura said. "Bumblebee was selected because he's such a loved figure, and he's also more emotional than Optimus. Those were the two likely characters."
One reason the producer cites as to why Bumblebee was selected first out of the two potential spinoff characters had to do with Optimus' well-established cool and collected leadership style. As opposed to Bumblebee, audiences expect Optimus to have a handle on things, which made the sidekick character a more compelling person to follow from a storytelling standpoint.
"He's a stoic leader, and you can count on him," di Bonaventura said of Optimus. "Whereas Bumblebee is the one who is more emotionally volatile. He has a lot of ups and downs. So it seemed like the best character to try for the first time zeroing in on one Autobot."
According to the producer, the diminishing returns of the mainline Transformers series under the stewardship of director Michael Bay helped to encourage the creative team behind the movies to try a different, more personal approach with the Bumblebee prequel. 
Though Bay's movies have had a long run of immense success at the global box office, the appeal was beginning to run out by the time of movie five. That film, The Last Knight, earned only around 50% in ticket sales of what the previous two movies had brought home.
"The fifth one was definitely down," di Bonaventura said. "The audience looks for something new at some point in time, but it's so hard to judge when."
The producers were already considering moving forward on a Bumblebee movie before The Last Knight came to fruition, but the soft performance of that sequel helped to confirm that it was time to change things up. 
Should the more lighthearted, character-driven Bumblebee movie resonate with audiences, one imagines that they'll keep going down that route until the approach stops working — and an Optimus adventure would appear to be best place to go next. (Reportedly, Optimus will also be making an appearance in the Bumblebee adventure.)
Now, you might be thinking: "Haven't all of the Transformers movies to this point been the Optimus Prime movie?" And the answer to that is, obviously, that you don't know how Optimus Primed a movie can actually get. 
After all, 60 to 70% of the runtime of any given Transformers movie to date has been given over to gratuitous T&A, Chinese product placement, and John Turturro slumming it. Cut out a little bit of that, lose Michael Bay's number, and maybe we can fit some character development into these movies, yeah?
Bumblebee will bee out in theaters on December 21 — if you want to see an Optimus movie, you're encouraged to go check it out. If you haven't seen the first teaser for the Bumblebee movie yet, you can check it out right here.