Love Is Blind: It Might Be Time For New Hosts In Season 5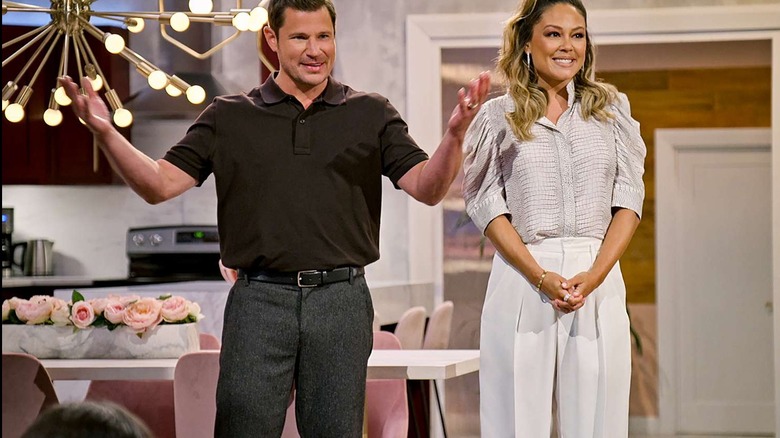 Netflix
For four seasons, "Love is Blind" — the reality show and dating experiment where couples meet in futuristic "pods" and then get engaged, sight unseen — has been hosted by real-life lovebirds Nick and Vanessa Lachey who did not, presumably, meet each other in any sort of pod. After the Season 4 reunion, though, fans are starting to think maybe they should get replaced by... well, better hosts.
These comments are coming on the heels of the dramatic Season 4 reunion, which, once it finally aired, felt pretty light on drama after a tumultuous season. Apparently, "Love is Blind" fans just don't think the Lacheys are cut out for the job, perhaps because they just didn't stir the pot quite enough.
Specifically, fans are really directing their ire at Vanessa Lachey, who they think did an awful job at the reunion. "Okay, now that the reunion is done, I'd like to state that Vanessa needs to be fired expeditiously," @hitrealitytv wrote on Twitter. "She's evidently biased and is combative with people she seems to dislike. The energy she gave Paul & Marshall should've gone to Micah & Jackie." @PipeDreamTC agreed, writing, "I just once again want to know what crimes Nick and Vanessa Lachey have witnessed for the execs to keep them on payroll. They're so awkward as hosts and have no chemistry with the cast lol."
Fans really don't love Vanessa Lachey on Love is Blind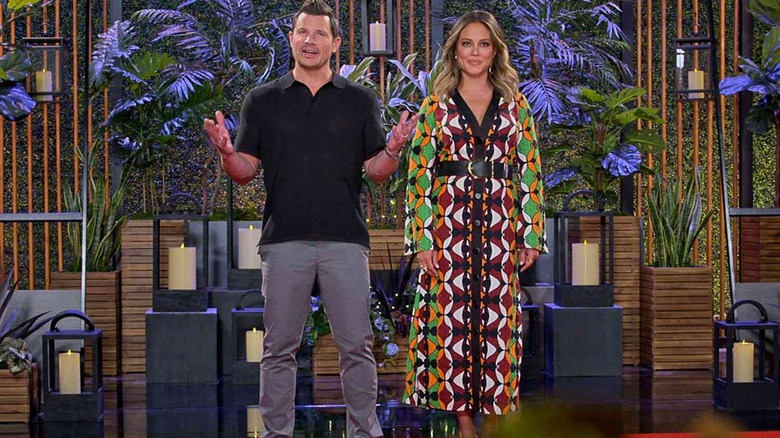 Netflix
Unfortunately for Vanessa Lachey, she didn't make any friends amongst fans, and they got specific. @kawaii_Kunai007 rhetorically asked, "Did Vanessa and Nick watch the same show because why they got smoke with king Marshal?" @RealityTVMimi had a similar complaint about a different contestant, saying, "Vanessa Lachey applied ZERO pressure on Jackie and Josh."
Whether Vanessa Lachey was putting too much pressure on one contestant, not taking another one to task quite enough, or asking awkward questions, fans have just had enough of her. @caramiilk_ bluntly said, "Raise your hand if you never want to see Vanessa lachey on your tv screen again." @RobynDMarley_ agreed, saying, "Vanessa is getting on my nerves. It doesn't matter how tf Jackie feels! She signed a contract like everyone else and should've been at the reunion IN PERSON!"
It's surprising that none of these fans mentioned the host's weird habit of discussing the potential first "'Love is Blind' baby," which she's mentioned relentlessly at every single reunion the show has ever had. Grilling people, especially newlyweds who met under the weirdest possible circumstances and may not even last together, about when they're going to procreate, is pretty much never cool — and the fact that it's airing across the world doesn't help matters.
The Love is Blind reunion had problems that were bigger than Nick and Vanessa Lachey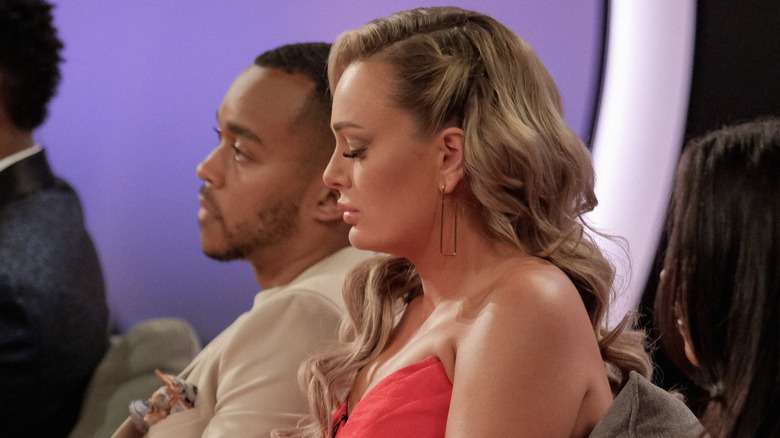 Netflix
Nick and Vanessa Lachey might not be the most beloved hosts, but the "Love is Blind" reunion had was bigger problems, as it turned out. Set to air live on Sunday, April 16 — Netflix's second live event after Chris Rock's return to standup, "Selective Outrage" — the reunion was stalled by apparent technical issues, and not only did it not start on time, it was delayed by a full day and didn't hit the streamer until midday on Monday.
Streamer outages are nothing new, especially when an event is hotly anticipated; "House of the Dragon" regularly crahsed HBO Max during its debut season, for example. The bigger issue is that, once the reunion aired, it... just wasn't really worth the wait. The Lacheys didn't work particularly hard to ask tough questions of the contestants, and as a result, all the drama from the season just sort of fizzled out. Without edits to paint contestants into corners as to who they "are," it turned out a lot of them are actually just really boring. Fans of reality TV, whether it's "The Bachelor" or any number of the "Real Housewives" shows, love reunions — after all, it's when people who spent an entire season behaving like total animals have to sit down and watch footage of themselves and others being absolutely insane. Once it actually streamed correctly, the "Love is Blind" reunion didn't manage to live up to the hype.
Who should host Love is Blind instead?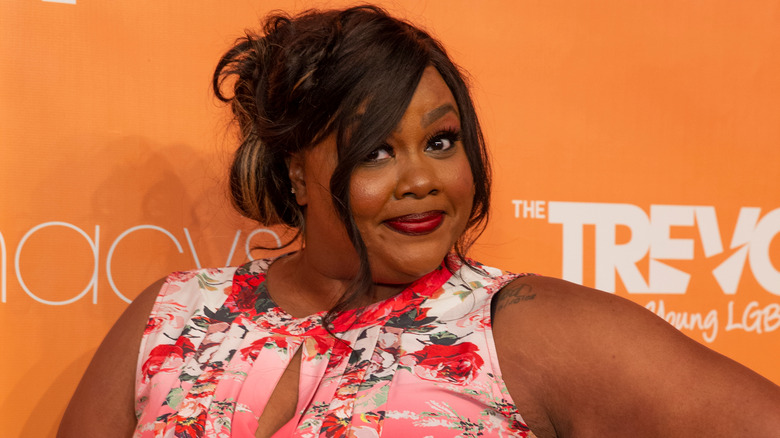 lev radin/Shutterstock
The very obvious choice here is Bravo's Andy Cohen, but he's busy dealing with the casts of "Vanderpump Rules" and the aforementioned "Real Housewives," to say nothing of the fact that he also hosts "Watch What Happens Live" on weeknights and probably signed over his soul to Bravo years ago. Aside from Cohen, there's a great choice within the Netflix family, and it's Nicole Byer.
Byer already hosts "Nailed It!," a reality competition show where people make awful baked goods, but she's also been steadily working as a comedian for years. You might remember her from the panel show "Girl Code," her guest appearances on Mike Schur sitcoms like "Brooklyn Nine-Nine" and "The Good Place," from her podcast "Why Won't You Date Me," or her Netflix special "(BBW) Big Beautiful Weirdo." Point is, Byer's already signed on to produce content for Netflix, and she'd be the perfect replacement for the Lacheys. Not only would she undoubtedly and reliably stir up drama at the reunion, she'd be funny. The Lacheys are very pretty, but they're not exactly gut-busters.
Unfortunately for Byer — and the rest of us — the Lacheys host not one but two dating shows on Netflix, the other being "The Ultimatum," so this probably won't happen. Maybe, though, fan outcry will win out, and we can get Byer onto that couch sipping from a golden goblet.