Why Wasn't Jackie At The Love Is Blind Reunion?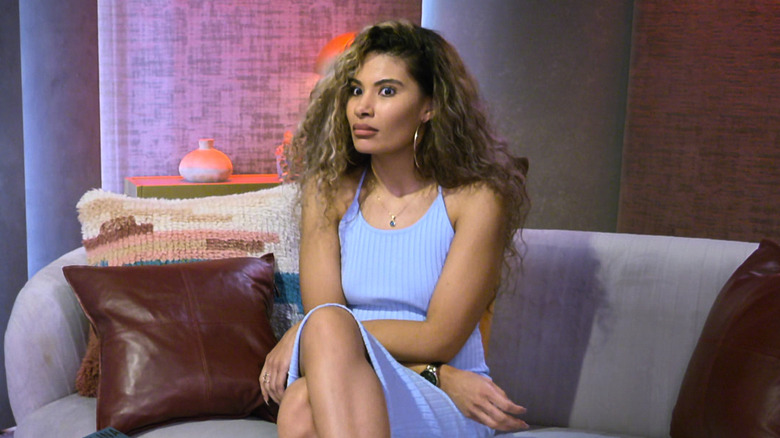 Netflix
Warning: this article contains spoilers for Love is Blind Season 4.
"Love is Blind" just wrapped up its fourth season with the reunion, which was released to Netflix globally on April 17 after the streaming service fumbled the live reunion that was originally planned for the 16th. Once fans could finally watch the highly-anticipated reunion, it immediately became clear that one drama-causing contestant decided not to show up: Jackie.
As fans know, Jackie was part of a love triangle with Marshall and Josh. At first, Jackie got engaged to Marshall — only for her to end up getting back together with Josh in the weeks leading up to the planned weddings. At one point in the series, it appears that Jackie meets up with Josh and agrees to give their relationship a go before breaking up with Marshall. However, Jackie has since claimed that the two events actually occurred in reverse order.
Regardless, fans were excited to see Jackie and Marshall confront one another about the events of their short-lived relationship. But, instead of Jackie being at the reunion, they played a pre-taped interview that host Vanessa Lachey had conducted with both Jackie and Josh (who are currently still in a relationship). So why wasn't Jackie at the reunion?
According to Jackie on her Instagram story, it was due to safety. Jackie wrote, "Me [and] Josh did not attend the 'live reunion' due to death threats being sent to Netflix. Netflix decided to keep us safe [and] have us do that one on one with Vanessa."
Jackie says she and Josh wanted to come to the live reunion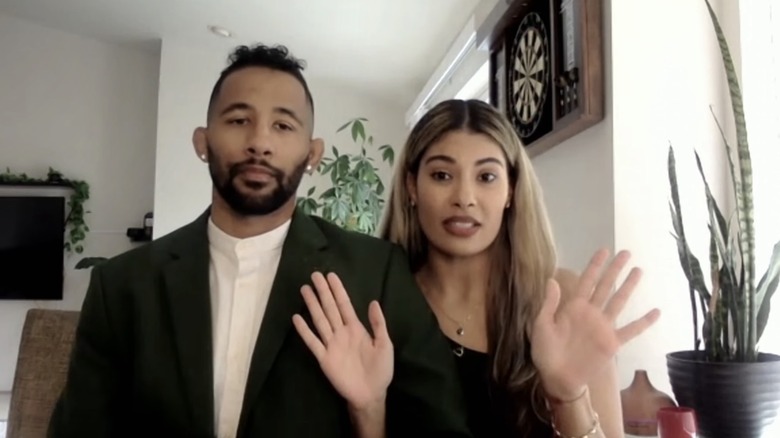 Netflix
On her Instagram story, Jackie continued, "We fought [and] fought to be there [and] they said it was better to protect us and them." Thus, Jackie and Josh appeared at the reunion only via video, during which they confirmed that they're still together (and, even, now living together) and Jackie reiterated that she broke up with Marshall prior to getting together with Josh.
In another recent interview, with Us Weekly, Jackie discussed her experience on "Love is Blind," stating once again that she is happy with how everything turned out even though that included a fallout with Marshall.
Jackie said, "This is exactly how it was supposed to happen. I think if me and Josh would have chose[n] each other in the pods, I think, maybe, our story would've been a little bit different than how it is now. But to be honest, like, this was already in the motion [and] in the plan because of the Lord above."
All episodes of "Love is Blind" Season 4, including the reunion special, are now available to watch on Netflix.