Love Is Blind's Tiffany Divulges Her Biggest Worry About The Future With Brett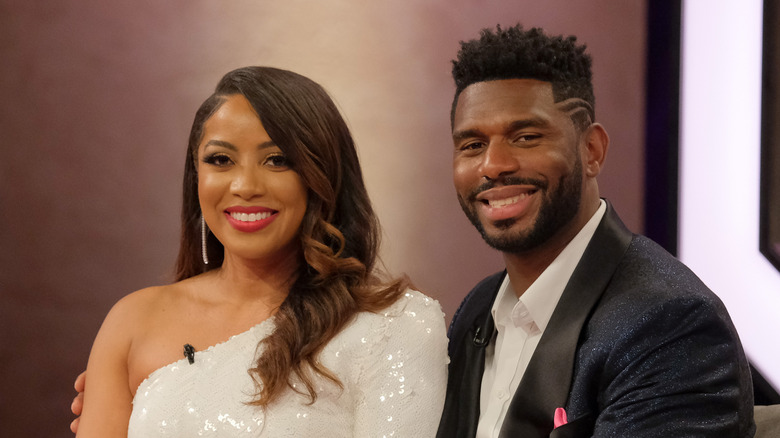 Netflix
"Love is Blind" Season 4 had plenty of drama, like Irina and Micah's mean girl antics and the love triangle between Jackie, Josh and Marshall. Amongst the drama, there was one couple that was smooth sailing: Tiffany and Brett. 
In fact, the closest the couple came to any sort of disagreement was when Tiffany fell asleep when Brett was talking. Despite Brett being upset that happened, he accepted her apology and proposed the next time they had a pod date. Later in the season, Tiffany got overwhelmed from the expedited wedding planning, but instead of it leading to any tension, Brett proved to be supportive and comforting. In the Season 4 reunion, the couple revealed they were still happily married.
That doesn't mean the couple doesn't have some worries about their future, as is natural for even the most stable partnership. In a video for The Cut, in which the "Love is Blind" couples play a game of Truth or Drink, Brett pulled out a card that asked Tiffany to reveal her biggest worry about their future.  
"Letting the outside world come between us," Tiffany said.
Tiffany noted that not everyone online has expressed love for them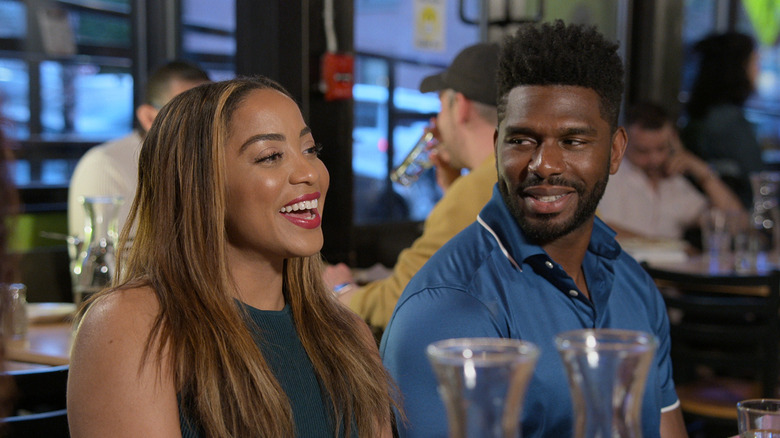 Netflix
In the video for The Cut, after Tiffany answered the question about what she is most worried about, Brett agreed he has the same fear. Despite being one of the show's fan favorite couples, Tiffany admitted she still has some haters, but that's the nature of reality TV. 
Speaking of haters, one of the other questions was Brett asking Tiffany if any other women had negative things to say about him during filming. Declining to say who said this, Tiffany had an answer. 
"One particular girl called my man corny!" Tiffany said. "'Corny,' which is so not true." 
All in all though, the Truth or Drink game showcased just how strong Brett and Tiffany are and how stable their relationship is. In fact, Brett initially thought the experiment wouldn't go as well as it did. 
"[I thought], maybe I'll meet somebody. We'll say, 'We're cool, but we don't want to get married,' and we'll leave the experiment and date outside of it," Brett said. "I did not expect to meet Tiffany Pennywell."