Ant-Man And The Wasp: Hope Van Dyne Has Her Own Mission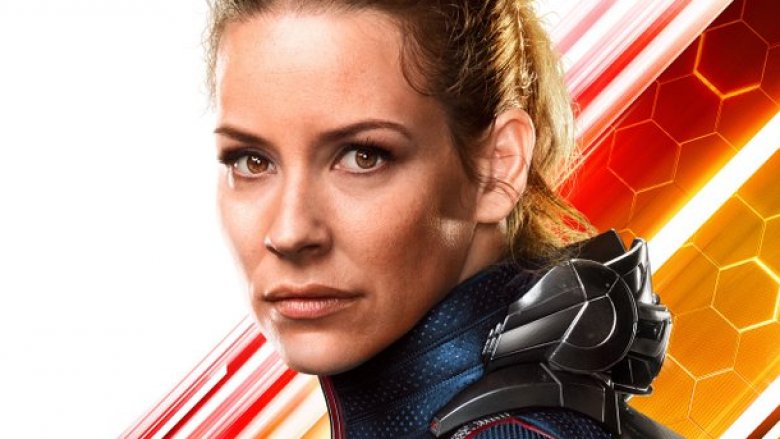 Marvel Studios
It's called Ant-Man and the Wasp for a reason.
Director Peyton Reed recently revealed to Collider that Evangeline Lilly's Hope van Dyne, the Wasp of the Ant-Man and the Wasp title, won't be overshadowed by Paul Rudd's Scott Lang in the fast-approaching sequel. In fact, Hope has a mission of her own — one that's separate from but just as important as Ant-Man's adversary-fighting antics. 
"The mission that is happening with her, entirely separate of Scott, is vital. And it's her mission. It's not her dad's mission. It's her mission," Reed explained, adding that while Lilly's Hope is working with Michael Douglas' Hank Pym, the original Ant-Man, Hope is the one who calls the shots. "It's really Hope leading in charge," he said, "and that was an important thing when we started talking about what was going on, is the what and why of this mission."
While Collider correspondents were visiting the set of Ant-Man and the Wasp, they heard word of various different missions, but Reed confirmed to them that the sequel is mainly about locating Hope's mother, the OG Wasp Janet van Dyne, played by Michelle Pfeiffer. 
"The big mission is to find Janet. What that means ultimately for our characters on a personal level is one thing," the filmmaker revealed. "What it means for the larger world is another thing. And all the other things are really, you know, stumbling blocks on the path."
Finding Janet will prove a major turning point in Hope's individual growth, as she hasn't yet had the opportunity to look to someone as a source of inspiration and wisdom on how to navigate the world as a full-on, fully functioning superhero. As Reed noted, "If she's now finally a fully fledged hero in her own right, and you're in a position like that, you know, you tend to kind of look for mentors or role models, and the one person that she would really turn to is not there."
Hope's drive to locate her mother adds a layer of urgency to Ant-Man and the Wasp, which will feel quite different than its predecessor. Where the first Ant-Man operated on a template of a heist movie, as Reed described it, the sequel is inspired by After Hours, Midnight Run, and Elmore Leonard films — and that vibe is due in large part to Hope's personal mission. Thanks, lady!
Also starring Hannah John-Kamen, Laurence Fishburne, Michael Peña, Walton Goggins, Bobby Canavale, and Judy Greer, Ant-Man and the Wasp will fly into theaters on July 6.