Ethan Coen's Drive-Away Dolls - Everything You Need To Know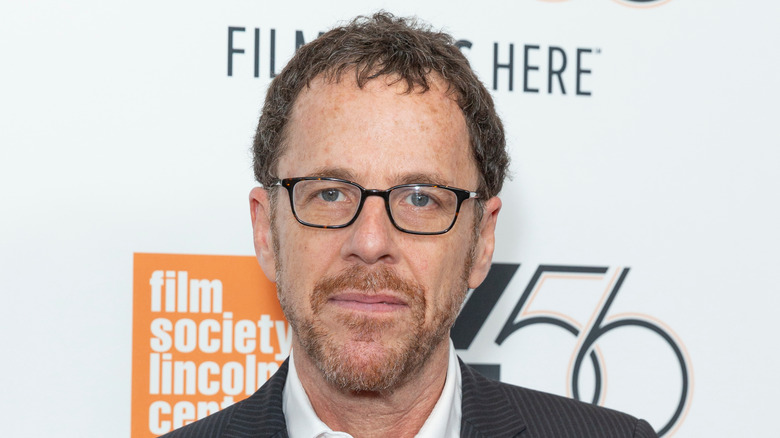 lev radin/Shutterstock
Over the past four decades, Joel and Ethan Coen have established themselves as two of the most beloved and iconic filmmakers in all of Hollywood, coming together to create a slew of classic movies that include "Raising Arizona," "Fargo," "The Big Lebowski," "O Brother, Where Art Thou?," and "No Country for Old Men."
Although they remain most well known for their collaborative efforts, it's worth noting that both Coen brothers have dabbled with solo projects as well; with Joel most recently directing "The Tragedy of Macbeth" in 2021 (a film which he also wrote, produced, and edited), and Ethan directing the documentary "Jerry Lee Lewis: Trouble in Mind" in 2022.
Now for the first time, Ethan Coen is set to direct a feature film without any involvement from Joel whatsoever — the upcoming road trip comedy "Drive-Away Dolls," which he co-wrote and produced alongside his wife Tricia Cooke. Here's everything we know so far about Ethan Coen's highly anticipated solo feature.
Who is in the cast of Drive-Away Dolls?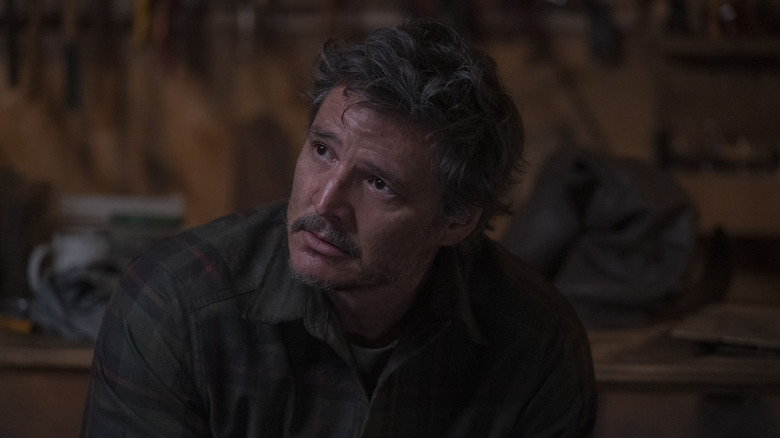 Liane Hentscher/HBO
Throughout their nearly 40-year career in show business, the Coen Brothers have routinely attracted some of the biggest stars on the planet for their films, including frequent collaborators like George Clooney, Frances McDormand, John Goodman, and Steve Buscemi.
The cast of "Drive-Away Dolls" is no different, and is already stacked with some of the most prolific names in Hollywood — most notably "The Last of Us" and "The Mandalorian" star Pedro Pascal. The upcoming film will see Pascal starring alongside legendary actor Matt Damon, as well as "Once Upon a Time in Hollywood's" Margaret Qualley, "Booksmart" and "Ladybird" breakout Beanie Feldstein, and Bill Camp. Other actors confirmed to appear in "Drive-Away Dolls" include Geraldine Viswanathan, Joey Slotnick, Colman Domingo, Annie Gonzalez, and Angelo Maldonado Jr.
Although we don't know exactly who each of these actors will be playing within the film, it's clear that Ethan Coen has plenty of talent to work with throughout this immense ensemble cast.
What is the plot of Drive-Away Dolls?
The official announcement for "Drive-Away Dolls" also provided a brief outline of the film's premise, and it certainly sounds like the kind of offbeat crime comedy we've come to expect from the Coen Brothers over the years.
The report states that the film will follow an "uninhibited free spirit" named Jamie who, in the wake of her latest breakup, sets off on a road trip to Tallahassee with her shy friend Marian — though things get out of hand fast when the pair run into a group of inept criminals out on the road.
Despite this comprehensive summary of the film's premise, the announcement unfortunately did not clarify which members of the cast would be playing Jamie and Marian — nor did it address how the pair become wrapped up in the activities of the incompetent criminal gang. As such, it seems like any fans hoping for more plot information will just have to wait until the first teaser for "Drive-Away Dolls" becomes available online, or until the movie itself hits theaters later this year.
What is the release date for Drive-Away Dolls?
Excluding the aforementioned documentary "Jerry Lee Lewis: Trouble in the Mind," Ethan Coen has not directed a film since 2018's "The Ballad of Buster Scruggs" — meaning that Coen Brothers fans have been waiting nearly five years to see Ethan back behind the camera once more.
Thankfully they won't have to wait much longer, as Focus Features also announced that "Drive-Away Dolls" will hit theaters on September 22, 2023. Other films set to release on that day include "The Expendables 4" and Benedict Cumberbatch's "The Book of Clarence," both of which will have to compete with "Drive-Away Dolls" at the box office throughout late September.
Although the film is still more than five months away from release, there's no question that Coen Brothers fans will be excited to finally have another Ethan Coen feature on the horizon; though one has to wonder how this inaugural solo effort will fare without the help of his brother Joel.