Who Plays Kendra Harrington On 9-1-1: Lone Star?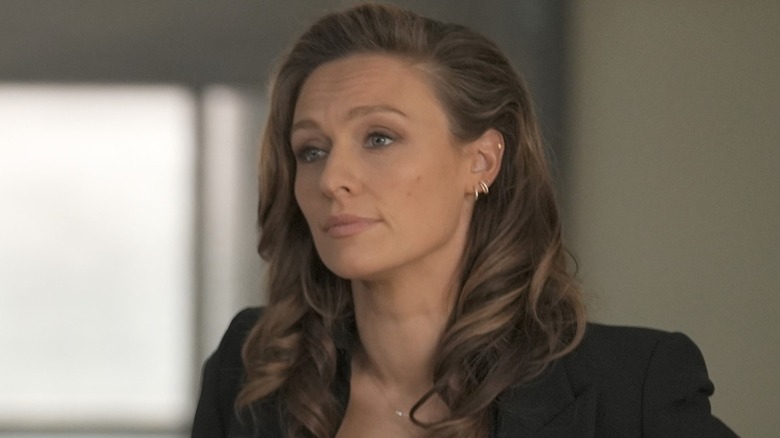 Kevin Estrada/FOX
FOX's "9-1-1: Lone Star" has always benefited from its cast of regulars, but the spin-off's guests and recurring characters also add to the dynamic. Whether it is the saddest death on "9-1-1: Lone Star", when Tommy Vega's (Gina Torres) spouse dies, or one of many characters needing assistance from the 126th Precinct, the roles these guest actors play help make the show more engaging.
In the Season 4 episode "Sellouts," this was the case for the actor playing Kendra Harrington -– Captain Owen Strand's (Rob Lowe) romantic partner who causes some confusion in their coupling when Strand mistakes some of her motives. She was played by Michaela McManus, who has acted in several TV shows since the 2000s.
Her credits include a recurring role on "One Tree Hill" and "The Vampire Diaries" on The CW, as well as a leading role on the short-lived NBC period drama "Aquarius." Her most recent credits include guest appearances on "The Orville" and "You." But many viewers will likely remember her for her part on "Law & Order: Special Victims Unit."
Michaela McManus played ADA Kim Greylek on Season 10 of Law & Order: SVU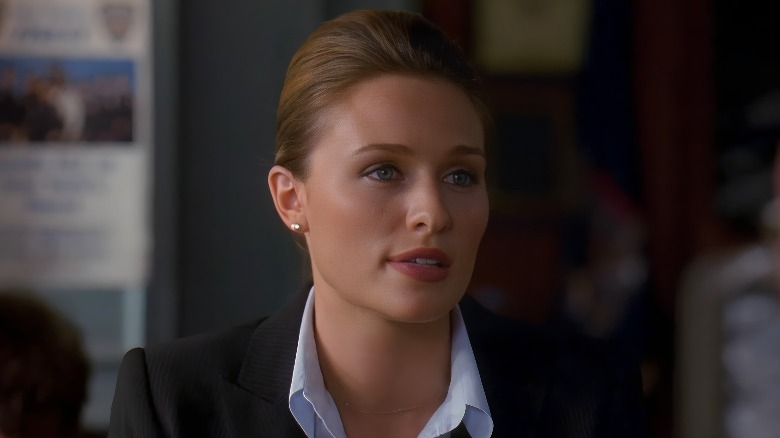 NBC
During the 10th Season of "Law & Order: SVU," Michaela McManus replaced outgoing Assistant District Attorney Casey Novak (Diane Neal). As ADA Kim Greylek, the actor stepped into one of the most coveted roles on the procedural as the direct liaison to the SVU as its primary prosecutor.
CinemaBlend would describe Greylek as "A bit of a micro-manager, and one of the most aggressive prosecutors on the "Law and Order: SVU roster." McManus would only play the attorney for one season, since showrunner Neal Baer felt Greylek was not resonating with viewers. She was replaced by former ADA Alexandra Cabot (Stephanie March), who returned to her character after McManus's departure.
The actor would then go on to appear in numerous programs and television movies. She landed a recurring role in the CBS military drama "SEAL Team," as Jason Hayes' (David Boreanaz) estranged wife, Alana. McManus also had primary roles in both "Awake" and "The Village" on NBC, but the dramas only lasted for a few episodes before cancellation.
Overall, while McManus' run on "Law & Order: SVU" was rather short-lived, it made an impact on fans.