The White Lotus Season 3 Will Be All About These 3 Themes
Fabio Lovino/HBO
Whether it's the eclectic characters, the intertwined plot lines, or the unique opening credits theme song, "The White Lotus" easily grabbed fans' attention when it first aired on HBO back in July 2021. The hit series created by Mike White features a mostly different cast for each of the two seasons. 
White explains how each season deals with its own theme, with the first one revolving around money and Season 2 leaning toward sex. Without any revelation, many fans wonder what Season 3 holds in store as the show's creator reveals the multiple themes that the upcoming chapter will be based on.
One thing that's been the star of the series as much as the cast is the filming location. Season 1 highlights the beautiful backdrop of Hawaii while Season 2 takes place in Italy. White told Deadline before the Season 2 premiere that the third installment would go to yet another location. 
"I think it'd be fun to maybe go to a whole different continent," he said. "We did Europe, and maybe Asia, something crazy like that. That would be fun." Recently, that new vacation destination has been confirmed to be Thailand, which will surely complement Season 3's multiple themes.
"I think the third season would be maybe a satirical and funny look at death and Eastern religion and spirituality," White told Variety. "It feels like it could be a rich tapestry to do another round at White Lotus."
The Tonya story may continue on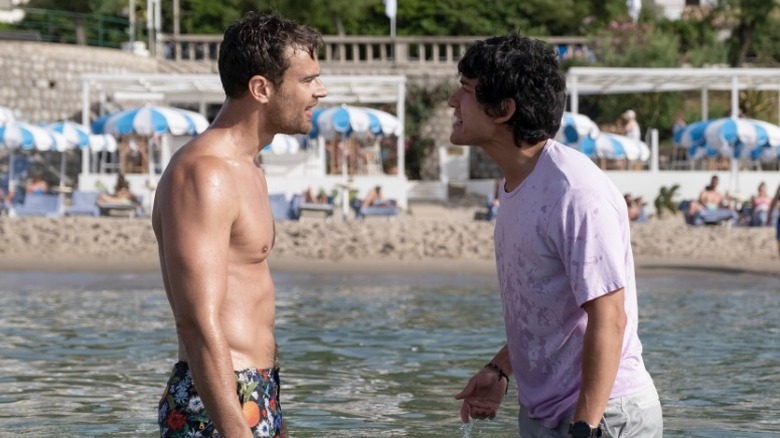 Fabio Lovino/HBO
There wasn't too much known about what "The White Lotus" would bring to viewers when the pilot episode aired. This comedy-drama series, first set in Hawaii, brilliantly intertwines the characters' multiple storylines all within the backdrop of this luxurious hotel chain. The theme of money also becomes apparent, as does how it affects the characters. 
For Season 2, which has sex as the theme, fans discover that not only would this be a mostly new cast, but the show is also set at a different White Lotus location. Set in Italy, the only characters who return to Season 2 are Jennifer Coolidge's Tonya and her new husband, Greg (Jon Gries). This European backdrop turns steamy as the stories focus on the struggles and thrills of being "more than friends." 
Now fans wait with anticipation as Season 3 continues to move closer to its premier. With death, religion, and spirituality as the theme of this Thailand-set chapter, it will be interesting how Mike White and his writers continue "The White Lotus" story. 
For now, one unanswered question from Season 2 is who, if anyone, will return to the cast. If it's going to happen at all, White hints that Tonya's husband, Greg, and her former assistant, Portia (Haley Lu Richardson), may be the one's to check-in once again. After all, Tonya's death has still gone unresolved. 
"It's possible that Portia is scared enough to just leave it alone," White said. "It feels like there's gotta be somebody who's gonna track it down to Greg, but maybe you'll have to wait to find out what happens."