VPR: Fans Have A Theory About Billie Lee's Involvement With Tom Sandoval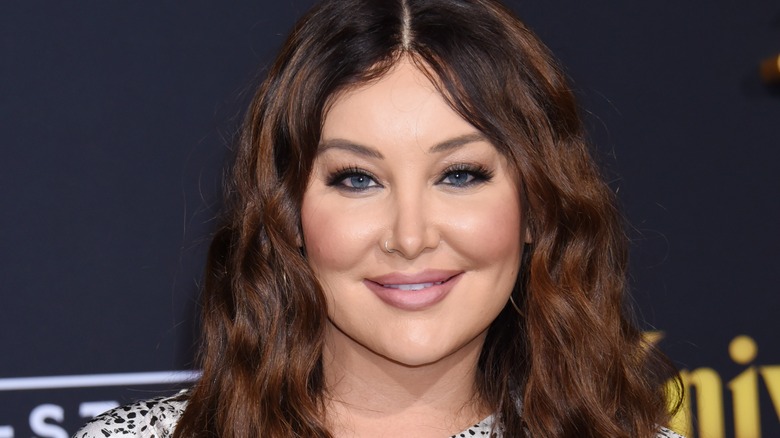 Ga Fullner/Shutterstock
Ever since news of "Scandoval" broke, former and current cast members of "Vanderpump Rules" have been sent scurrying now that the whole world knows that Tom Sandoval spent months cheating on his girlfriend of nine years, Ariana Madix, with fellow cast member and strip mall-goer Rachel "Raquel" Leviss. Everyone's got to pick sides, and for most reasonable people, there wouldn't be much of a choice; Sandoval spent months lying to his friends and loved ones, especially Madix, and hurt an enormous number of people in the process. For some "Vanderpump Rules" alumni, though, they're trying to play both sides, and fans have a theory about that.
After Lee, who spent a brief time on "Vanderpump Rules" as a hostess at Lisa Vanderpump's SUR Restaurant & Lounge (or Sexy Unique Restaurant Restaurant & Lounge), was spotted out on the town alongside Sandoval, fans had some ideas about what Lee's endgame here could possibly be. 
Lee released a statement on Instagram about the photos, saying that Sandoval and Madix are both "family" to her, but fans were dubious. On a Reddit thread about the post, u/JellyfishDue1801 wrote, "How can you be friends with someone who has that immoral character or a blatant lack of respect for someone who was supposed to be his partner in life. She's looking for her next soap box to stand on to remain relevant." u/whataablunder agreed: "Billie Lee is 100% an opportunistic clout chaser. Since when is she Tom and Ariana's BEST friend??"
Billie Lee is in hot water with Vanderpump Rules fans — and former cast members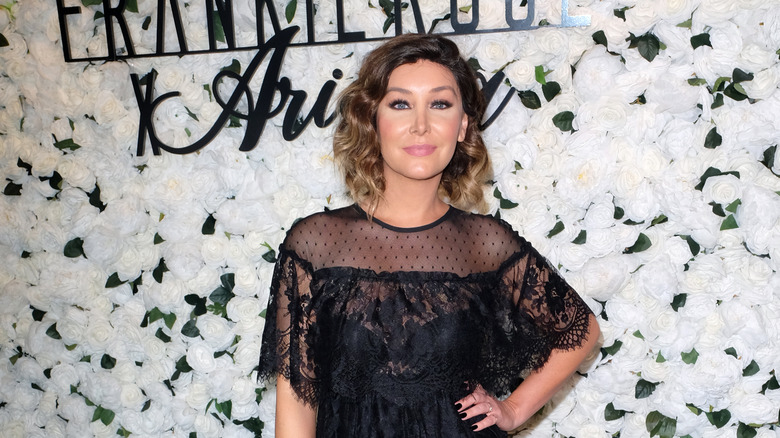 Matthew Simmons/Getty Images
Lee's Instagram post didn't just make waves with fans, but former cast members as well. Kristen Doute, who's reportedly returning to the show for Season 10 — and who's also an ex-girlfriend of Sandoval's who was the victim of his infidelity, incidentally — shot back at Lee on Instagram, expressing shock that Lee could cry at Ariana's house just days before spending time with Sandoval.
Lee clapped back as well, referring to the split couple as "family" once again and saying Doute was "taking selfies" while Lee was the one supporting Madix. Once again, fans had some feelings about this situation, especially when they realized something significant: Madix, in the wake of all of this, stopped following Lee on Instagram.
On a thread about the fight between Lee and Doute, u/RoseColoredMasses pointed out, "ariana was following billie before those pics dropped and now isn't. clearly the sandoval hang was not okay to her." u/MyrealityorYours provided even more context, saying, "She also stopped following Kyle Chan (jeweler/friend) after Sandoval storied with him last weekend. I like that she's drawing a line in the sand because for 9 seasons she seemed to stay friends with the a**holes when they didn't deserve her support (LFU, James, Billie).
For her part, Madix seems to be thriving. After an initial Instagram post where she thanked fans and friends for their support, dropping the iconic line "whatever doesn't kill me better run." She's also booked herself a spot on "Dancing With the Stars" and a role in a lifetime movie, so luckily, the wronged party here seems to be doing just fine.
Who else is speaking out about Scandoval?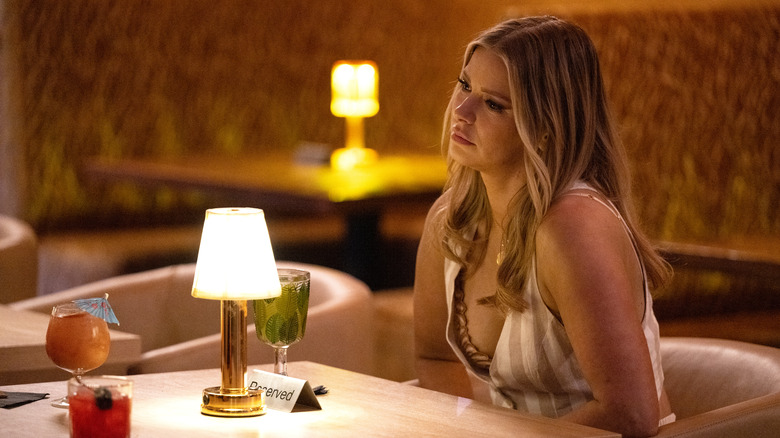 Amanda Edwards/Getty Images
So which other cast members have thoughts and feelings about Scandoval? Uh, all of them. Sandoval himself has spoken out about the affair, going on Howie Mandel's podcast (of all places) to essentially place the blame on Ariana and claim that they'd been as good as broken up when he began his affair with Leviss. Pretty much everyone else, though, has had at least something to say.
Tom Schwartz, Sandoval's confidante, business partner, and right-hand, appeared on "Watch What Happens Live" in the aftermath of Scandoval and revealed perhaps too much, calling Leviss Sandoval's "heroin" and clearing up the timeline just a little. Longtime SUR manager Peter Madrigal spoke to Doute on her podcast and said he got an odd text from Sandoval in January of 2023 that takes on new meaning now that more secrets have been revealed. Former cast members Jax Taylor and Brittany Cartwright talked about the entire situation on their new podcast. (It's important to note that basically every single person who has ever been involved with "Vanderpump Rules" at any point in time has a podcast.) For fans of "Vanderpump Rules," this is a goldmine, and the information just keeps on coming.
The Season 10 finale of "Vanderpump Rules" airs on May 17, and the reunion starts airing on May 24 — all on Bravo.