What Happened To Veronica On Young Sheldon?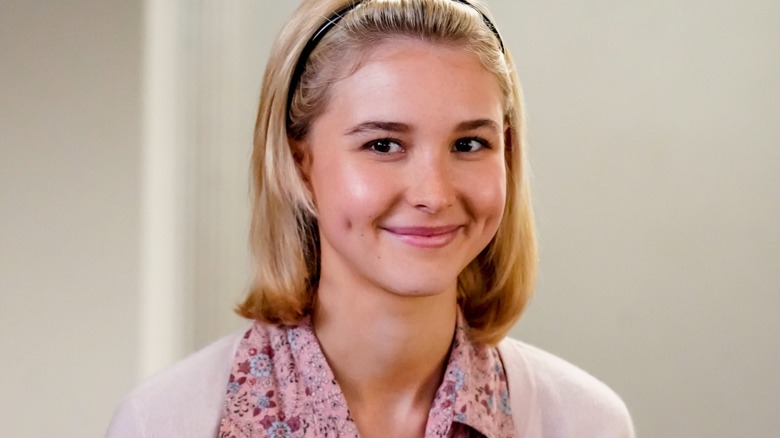 Robert Voets/CBS
As the Cooper siblings on "Young Sheldon" navigate their childhoods, they have to face certain challenges along the way. For the divisive George Jr. (Montana Jordan), one of his biggest is romance, as evidenced by the relationships he's found himself in throughout the program. Among the most widely talked-about is the one he shares with Veronica Duncan (Isabel May). The rebellious bad girl-turned-devout Christian only appears in a handful of episodes, and audiences see her as George's girlfriend in even fewer before they break up and she disappears from the program entirely.
Naturally, fans have speculated on why Veronica disappeared from "Young Sheldon" so abruptly. Narratively, George strikes up a relationship with Jana Boggs (Ava Allan) and later Mandy McAllister (Emily Osment), seemingly leaving next to no room for Veronica in his life. Meanwhile, behind the scenes, May landed the role of Elsa Dutton on the "Yellowstone" prequel series "1883," which turned out to be a life-changing break for the young actor. Filming that series was likely more than a little time-consuming, leaving her no choice but to leave "Young Sheldon" behind.
Be that as It may, should the stars align, there's no reason why May's Veronica couldn't reemerge on "Young Sheldon." After all, she could fit right into George's story as established on "The Big Bang Theory."
Could Veronica and George reunite down the road?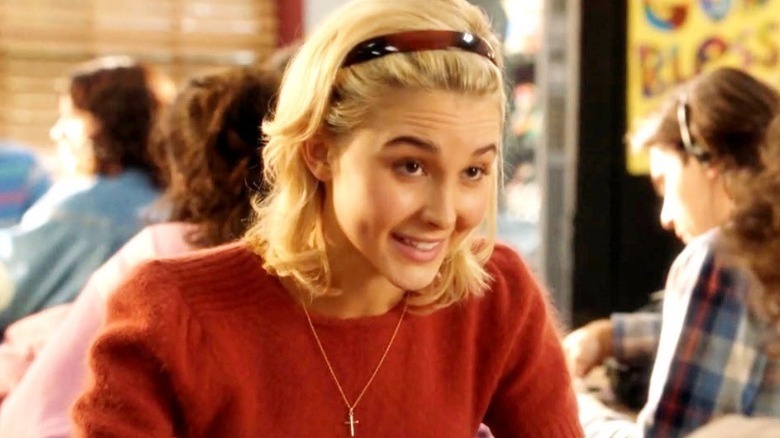 CBS
Like a small handful of "Young Sheldon" characters, George Cooper Jr. does appear on "The Big Bang Theory." During his brief tenure on the iconic sitcom — portrayed in his adult form by Jerry O'Connell — it's revealed that he hasn't had the best luck, romantically speaking. He's been in and out of relationships and has been divorced more than once, noting that he married his first wife when he was just 19 years old. It's unknown who this first wife is, hence why the belief has arisen that it could be Veronica Duncan should they end up back in each other's lives.
While this would be great for the fans who are still salty about Veronica's sudden farewell, others aren't convinced she and George will tie the knot. Redditor u/emmawert posited that it's more plausible that George and Mandy will marry instead of him and Veronica. They point to George Sr. (Lance Barber), who is opposed to them being together and dies when George Jr. is 19. Thus, his death would give them an opportunity to get married. Some in the comments agreed, others vouched for Veronica, and some even speculated that George Jr.'s first wife could be someone else entirely.
Veronica Duncan doesn't spend long on "Young Sheldon," but considering how often she's discussed by fans of the show, she more than makes her mark.