Young Sheldon Fans Are Still Salty Over Veronica's Departure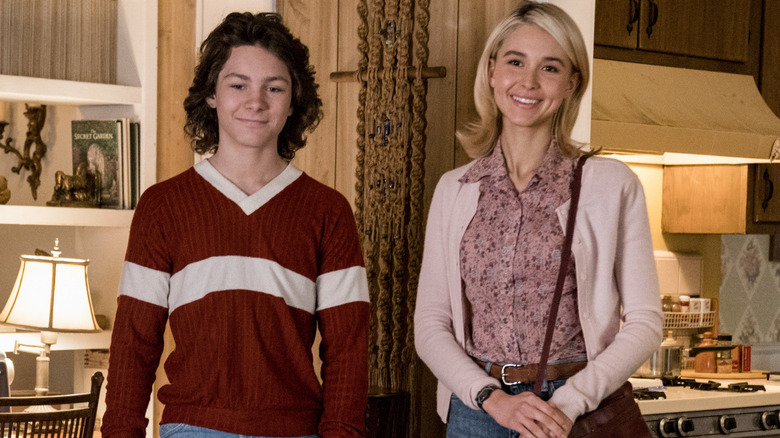 Nicole Wilder/CBS
"Young Sheldon," the highly successful prequel spin-off of "The Big Bang Theory," has seen an exciting abundance of guest stars over its run. The series began with a talented cast featuring Iain Armitage, Lance Barber, Zoey Perry, Montana Jordan, Annie Potts, and Raegan Revord, while also wrangling in Jim Parsons to reprise his role as Sheldon through a recurring voice-over. Since then, it's only gotten better with the addition of Emily Osment, however, some early standouts can never be forgotten.
In Season 2, Veronica Duncan (Isabel May) highlights George "Georgie" Cooper Jr.'s (Montana Jordan) girl-crazy antics when he pretends to be a devout Christian in order to impress her. Her character had a quick but memorable story arc involving George Sr. (Lance Barber) physically defending her from her mother's troubled boyfriend. The last we saw of her, she had an awkward encounter with Georgie and his date when she had to serve them at her new restaurant job. After only 9 episodes on the series, Veronica has yet to be seen again, leaving fans clamoring for her return.
The "Young Sheldon" fanbase has been clear and vocal on Reddit about their feelings over Veronica's absence. Her character's transformation from a bad girl to a responsible young adult resonated with fans who still yearn for her return. 
Fans on Reddit are annoyed at Veronica's sudden removal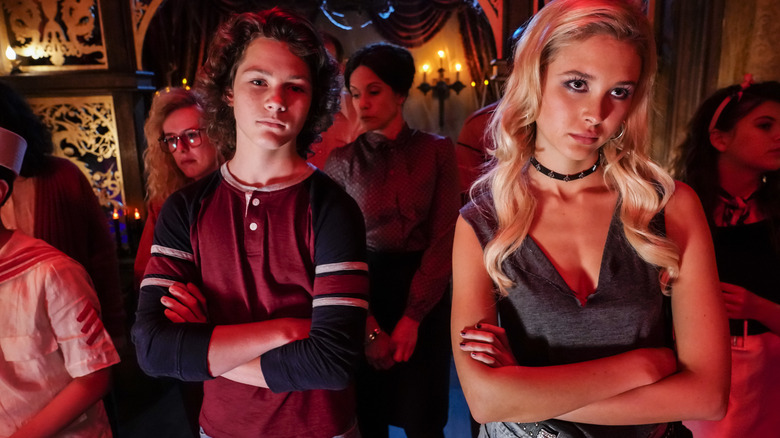 Robert Voets/CBS
Part of the reason why we may not see Isabel May return to "Young Sheldon" anytime soon is due to her exciting new role on the "Yellowstone" prequel "1883" as Elsa Dutton, whom she even played in the sequel series "1923." She also co-starred on the Netflix show "Alexa & Katie," as the hilarious half of the dynamic duo, Katie Cooper. These new demanding parts definitely keep her busy, preventing Veronica's character from returning to "Young Sheldon." However, fans are unsatisfied with her unresolved, cliffhanger ending. 
On Reddit, fans engaged in a poll, with the majority voting to have Veronica return and flesh out the special connection she has with Georgie. Additionally, u/Pineapplesushi7 shared their thoughts: "She was one of my favourite characters and I loved her relationship with everyone on the show. She seemingly has been erased from existence with the last we see of her a cliffhanger." This is echoed by u/AssociationLivid5822, who prefers Veronica over Georgie's current love interest, Amanda "Mandy" McAllister (Emily Osment), who was introduced in Season 5. 
Twitter users aren't happy about the Veronica situation either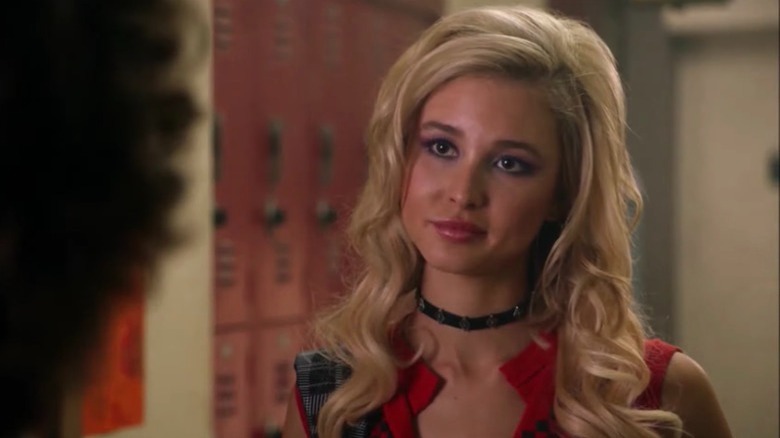 CBS
To further prove just how frustrated "Young Sheldon" fans still are about the Veronica situation, one can easily look elsewhere in the social media world. For instance, over on Twitter, many fans feel similarly to their counterparts on Reddit about her sudden disappearance from the show and Georgie's current romantic life. User @brandon_orgeron succinctly tweeted, "I wish Georgie was still with Veronica," and they're not alone in this sentiment by any means. 
This is supported by other viewers, like @mylesspike86, who even has a suggestion for what the showrunner should do about all this: "We want Jana and Veronica back. Get rid of Mandy!" They even mention Georgie's ex-girlfriend, Jana Boggs (Ava Allan), who was present for Veronica's awkward exchange at her restaurant job. These remarks from fans prove they're still upset about her sudden exit from the show and that they need closure for her unfinished story arc.
As "Young Sheldon" continues to unfold, we have yet to receive even the slightest hint that Isabel May's Veronica Duncan could be on her way back to the spotlight. That's not to say that it can't or won't happen, but for the time being, it appears many fans will have no choice but to accept that her absence will resume indefinitely.