John Leguizamo Turned Down Carlito's Way Three Times Before Saying Yes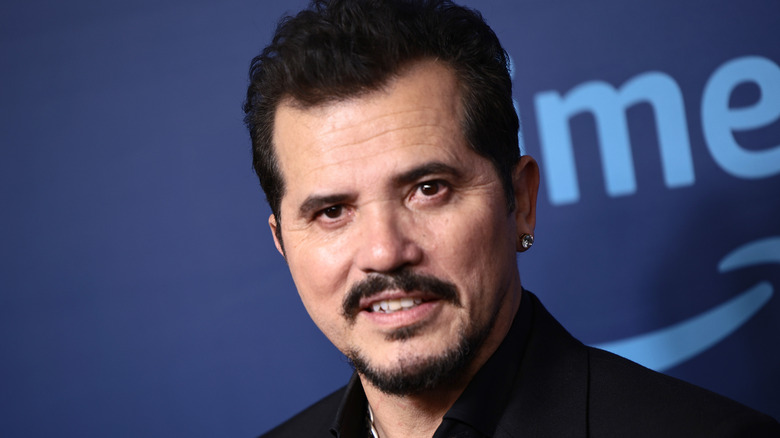 Dimitrios Kambouris/Getty Images
Given that he began his career working as a comedian on the New York stand-up scene, it's beyond impressive that John Leguizamo has amassed more than 150 acting credits over the past few decades. Somewhat surprisingly, the bulk of those credits is dramatic fare, with the actor earning a reputation as a first-rate dramatist over the years. 
Despite his comedic roots, Leguizamo began building that rep even in the early days of his career via roles in heavier projects like "Miami Vice," "Revenge," and "Die Hard 2." But it's safe to say Hollywood began taking Leguizamo a little more seriously after his bravura turn in Brian De Palma's beloved 1993 crime flick "Carlito's Way." The film, of course, found Leguizamo trading lines with screen legends like Al Pacino and Sean Penn. And the young actor didn't just hold his own opposite those heavies — he arguably stole scenes from them in his depiction of would-be gangster Benny Blanco.
But as Leguizamo told Vanity Fair during his recent "Iconic Characters" segment, he initially wanted no part of the film, claiming, "So I turned it down three times." The "John Wick" alum did so after explaining he had good reason for not wanting to play Benny, telling VF, "I'm a Latin guy, and I didn't want to play another drug dealer. I was just kinda sick of that."
Leguizamo said he learned a lot from director Brian de Palma and co-star Al Pacino
John Leguizamo's reticence to appear in "Carlito's Way" was no doubt surprising to the film's producers, given he'd previously worked with Brian De Palma on 1989's Vietnam War drama "Casualties of War." Despite the pre-existing relationship, Leguizamo made producers work overtime to get him on board, with the actor telling Vanity Fair,  "The producer said, 'This is the last time we're coming to you, we're gonna go to Benicio...'" Seems the possibility of losing the role to Benicio Del Toro changed Leguizamo's perspective. The actor went on to say he researched the role by digging in with legit underworld types but wisely stopped after realizing his celebrity would not protect him from the perils of the scene.
Research aside, Leguizamo said it was De Palma who helped him bring the character to such vivid life on screen, saying "Brian De Palma taught me how to act on film on this flick," citing that the director allowed him to perform 30 takes of his famous intro scene, a fact all the more shocking as "Carlito's Way" was shot on film, making it a pricey extravagance. As for the actual shoot, Leguizamo admitted, "There was a lot of stuff going on on that set," claiming with a laugh it may not be wise to talk about much of it publicly. Leguizamo did say, however, what a treat it was to work with Al Pacino, noting, "He is the most present person I've ever worked with in my life. He's just right there, listening. Nobody listens like him."