Moana's Hei Hei Actor Alan Tudyk Voiced A Handful Of Disney Baddies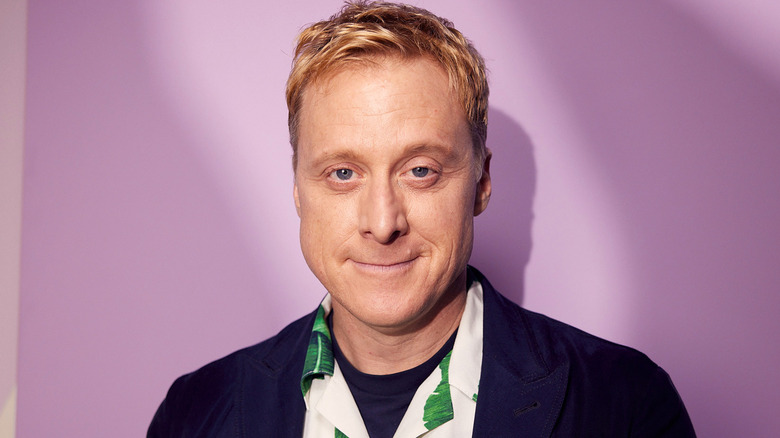 Corey Nickols/Getty Images
Alan Tudyk has been in the acting game for some time now, having built a respectable career for himself on screens big and small. As he's embarked on his Hollywood journey, he's had the opportunity time and time again to take on some pretty high-profile roles, from "Rogue One: A Star Wars Story" favorite K-2SO to the villainous Mr. Nobody on "Doom Patrol." Tudyk has also become a staple of Disney movies as of late in a voice-acting capacity, notably voicing Hei Hei the hapless chicken in "Moana." Additionally, he's left a lasting impression on moviegoers everywhere as he's brought various Disney villains to life.
Tudyk has proven himself more than capable of portraying Disney baddies, as evidenced by the range of villainous roles he's taken in the studio's productions over the years. He voiced the deceptive King Candy in "Wreck-It Ralph," the conniving Duke Weaselton in "Zootopia" — not to be confused with the Duke of Weselton from "Frozen," who's also voiced by Tudyk — and the ambitious tech CEO Alistair Krei in "Big Hero 6." He also took on Iago the parrot in the live-action remake of "Aladdin," following in the footsteps of the late Gilbert Gottfried, who voiced the bird in the 1992 original.
At the same time, Tudyk doesn't go solely for evil roles. He's also played his fair share of Disney heroes and faithful companions.
Tudyk's Disney performances aren't limited to antagonists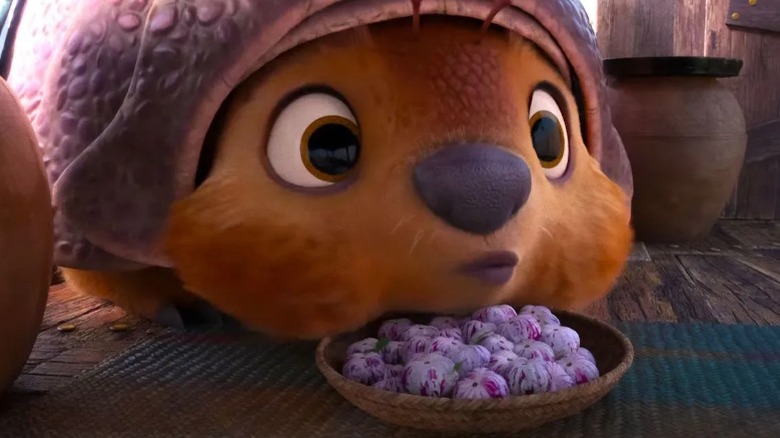 Disney
While he's given heroes a run for their money or simply made their journeys a tad more difficult, Alan Tudyk has also taken on roles that put him on the side of the good guys. As noted previously, he voiced the chicken Hei Hei in the soon-to-be-remade "Moana," in addition to Tuk Tuk from "Raya and the Last Dragon," KnowsMore from "Ralph Breaks the Internet," Pico the toucan from "Encanto," and Duffle from the animated bomb "Strange World," to name a few. Talk about a man of many talents.
To show off his incredible voice-acting range, Tudyk ran through the bulk of his Disney voices while speaking with Variety. He goes from King Candy to Duffle before giving everyone a glimpse at his latest Disney character: Valentino the goat from the upcoming animated movie "Wish." Unlike many of Tudyk's animal roles that require him to make a bunch of animal noises, the actor revealed that Valentino isn't like the rest. Sure, he speaks in goat noises for a time, but Valentino ultimately has his wish granted in the film, thus allowing him to speak like a person.
Alan Tudyk is a rare talent who can perform pretty much any character put in front of him. Hero? Villain? Animal? Human? It makes no difference, he'll more than likely knock it out of the park.