How Leonardo DiCaprio Behaved On Romeo + Juliet's Set, According To John Leguizamo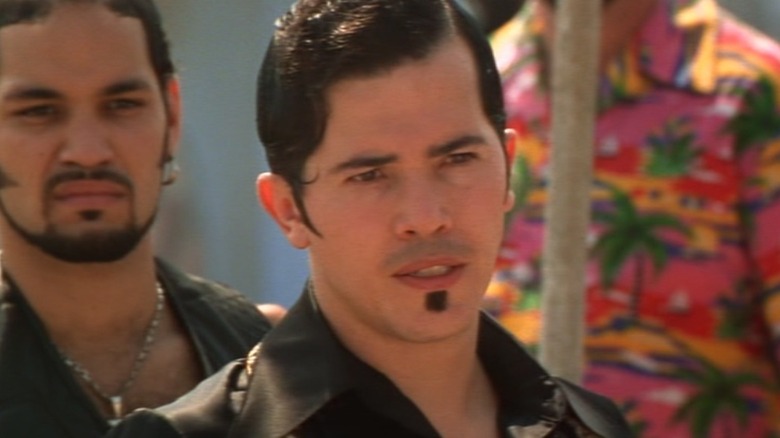 20th Century Studios
In 1996, director Baz Luhrmann brought yet another adaptation of William Shakespeare's "Romeo and Juliet" to the silver screen. Stylized as "Romeo + Juliet," the film tells the centuries-old romance tale in a new way with a stacked cast, with Leonardo DiCaprio and Claire Daines in the title roles. As for the supporting cast, the likes of the late Brian Dennehy and Paul Sorvino appear as Ted Montague and Fulgencio Capulet, respectively, with John Leguizamo cast as Tybalt. While many fans likely have fond memories of his performance, as for Leguizamo, he himself has fond memories of working with DiCaprio on the production.
While speaking with GQ about some of his biggest acting roles, Leguizamo looked back on his time working on "Romeo + Juliet." He recalled having a great time on the set, with the entire cast and crew growing close throughout the shoot. He also highlighted DiCaprio's efforts as an actor, giving him some serious praise. "He would give the same performance that he just gave in front of the camera, he would give for you behind the camera. That's how generous an actor he is," he said, calling DiCaprio "amazing" and noting his workhorse nature.
In fact, Leguizamo found DiCaprio's work so remarkable that it actually caused him to feel a playful sense of resentment toward his "Romeo + Juliet" co-star.
Leguizamo 'hated' how good DiCaprio was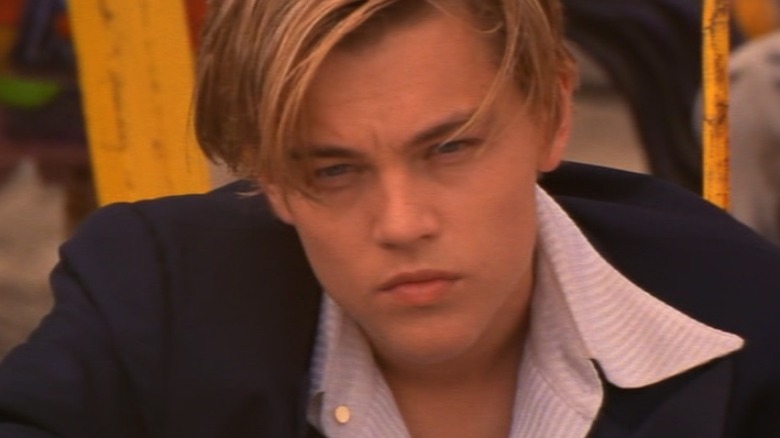 20th Century Studios
There's no other way to put it, Leonardo DiCaprio's career was absolutely on fire in the '90s. His stock in Hollywood rose at an unmatched rate thanks to his acting efforts in such features as "What's Eating Gilbert Grape," "Titanic," and, of course, "Romeo + Juliet." He pulled moviegoers in with a performance as Romeo Montague like no other, and based on Leguizamo's comments, he blew the cast and crew away as well. Although, this did result in Leguizamo "hating" DiCaprio a bit while they shot the film.
"I just hated Leo," Leguizamo shared while speaking to Heat (via Press Reader), adding, "It came so easy to that little blond, happy golden boy. He'd smoke a cigarette, do some laps, do a Michael Jackson impersonation, go on the set, and there it was." Of course, this "hatred" is more a sign of professional admiration than animosity, though the two actors have yet to work together again at the movies. Meanwhile, Leguizamo did ultimately collaborate with Baz Luhrmann — one of the directors who changed his career — again, appearing as Toulouse-Lautrec in 2001's "Moulin Rouge!"
Even though it made him just a tad jealous, even John Leguizamo could tell that Leonardo DiCaprio's "Romeo + Juliet" performance was something special. As evidenced by the career he's gone on to have, it's fair to say it was just the start of an incredible Hollywood run.