Who Plays Mathias In The Snowman?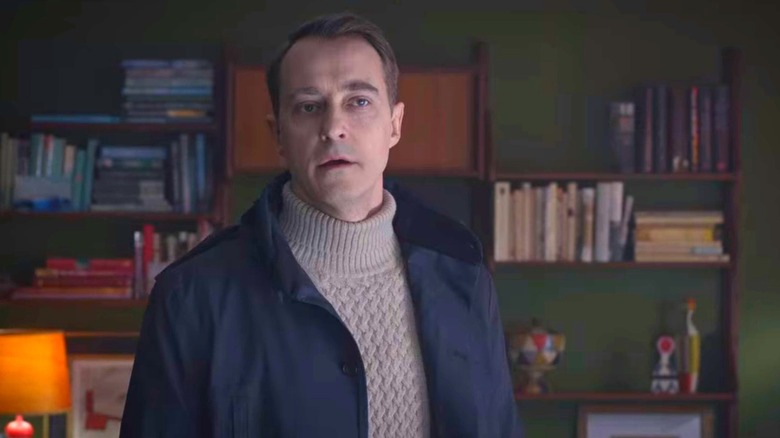 Universal Pictures
"The Snowman" is killing it on Netflix, bringing the Michael Fassbender-led psychological thriller to new audiences. Bringing Jo Nesbø's novel to life, Fassbender plays Harry Hole, a Norwegian detective investigating a string of gruesome murders, with the killer using snowmen as his calling card.
The film has an incredible cast, with Rebecca Ferguson, Val Kilmer, and J.K. Simmons joining Fassbender. However, one of the standouts in "The Snowman" is Mathias, the plastic surgeon that spends his free time taking his vengeance out on innocent mothers. Jonas Karlsson brings Mathias to life, giving an incredibly chilling performance as the emotionless killer.
Karlsson is a critically-acclaimed and successful Swedish actor. However, the majority of his projects are Swedish-based. "The Snowman" is his only Western-released movie to date, but he also appeared in an episode of "Black Mirror." In Season 3, Episode 6, "Hated in the Nation," Karlsson plays Rasmus Sjoberg, an employee at a tech company that helps detectives unravel a spree of murders committed by drone insects. Karlsson is currently working on the long-running Swedish series "Beck," acting alongside "Game of Thrones" alum Kristofer Hivju.
Jonas Karlsson loved working with Michael Fassbender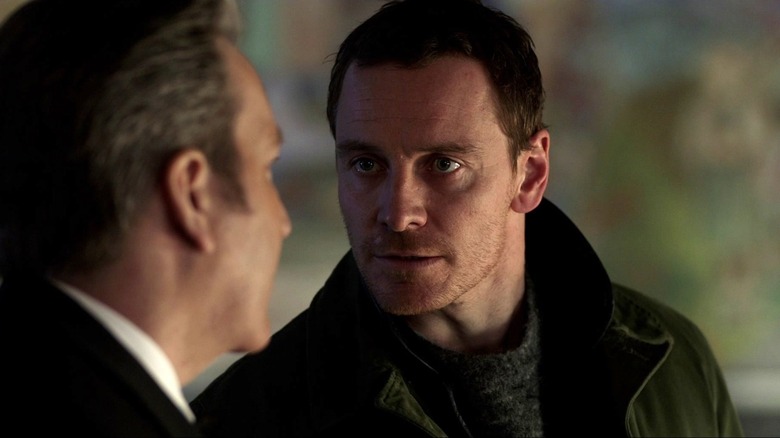 Universal Pictures
It's not every day that an actor gets to act opposite a star of Michael Fassbender's caliber, and Jonas Karlsson made the most of it, learning how to approach a scene from an entirely new direction.
"[Fassbender] is a brilliant actor and so talented and intelligent," Karlsson said during an interview on the set of "The Snowman." "Also, he's so interested in making the best out of every scene, all the time. And not only every scene but the whole story, so we had a lot of discussions and talked a lot about can we make this scene, how can we make the most out of this scene in order to make it as good as possible for the whole story."
As for his character, Karlsson described Mathias as "intelligent and friendly" but also "a little bit boring." Pair those with his occupation as a plastic surgeon, and you have the perfect recipe for a serial killer. He thinks that Mathias, in many ways, is the opposite of Fassbender's Harry, leading to an interesting dynamic between them as they both try to win over Rakel (Charlotte Gainsbourg). 
The actors worked together to make the most out of their scenes, many of which featured the "awkward" dynamic between Rakel's ex (Fassbender) and her current boyfriend (Karlsson). The Swedish actor pulled off an incredibly creepy performance in "The Snowman," so hopefully, the thriller's resurgence on Netflix gives Karlsson more opportunities to act in front of Western audiences.