Who Is Playing Nani In Disney's Live-Action Lilo & Stitch?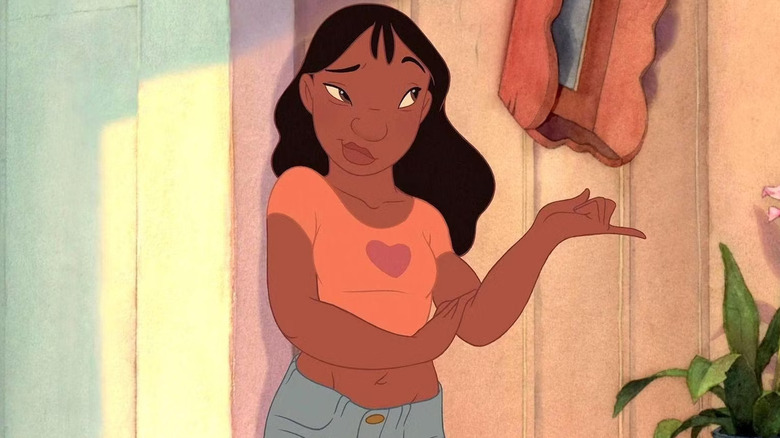 Buena Vista Pictures Distribution
Disney caused quite a stir when it announced that it would be remaking "Lilo & Stitch" as a live-action film. Fans have been worried that Disney's remaking the movie too soon after its original release; they're also concerned that its combination of celebrity voice talent (the film will feature Zach Galifianakis) and completely unknown leads (Lilo will be portrayed by newbie Maia Kealoha). The movie's casting decisions for its live-action troupe of actors have also caused mild controversy. Accusations of colorism have plagued their pick for Nani, Lilo's big sister, and guardian, Sydney Agudong.
This won't mark Agudong's first time before the lens, of course. Performing has been a lifelong passion for her, and she appeared in many local Hawaiian theatrical productions before chasing her Hollywood dreams. Agudong has had a number of smaller roles before landing the part of Nani. Audiences likely best remember her from Netflix's "On My Block," where she appeared twice as Charlize. She also showed up once on "NCIS" as Kelly in the Season 20 episode "Unusual Suspects."
Sydney Agudong almost gave up on her acting dreams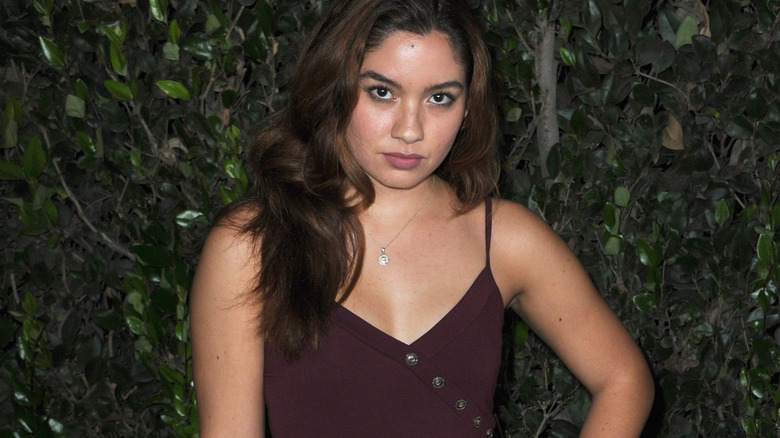 Albert L. Ortega/Getty Images
Hawaiian-born Sydney Agudong confessed to Midweek Magazine in April of 2022 that she almost gave up on her dreams of becoming an actor when she was a child performer splitting her time between beauty pageants, theatrical plays, Hollywood auditions, and being a regular kid. She often had a lot on her plate at once, and traveling from Hawaii to Hollywood could be a time-consuming venture. That meant making some hard choices to pursue her dream. However, she credits her parents' supportive natures for helping her get through those difficult years.
"There was the stress of trying to be good at everything all at once. When you travel back and forth for auditions, it's such a sacrifice because you're away from family and friends and school, and you're putting it all on the line. I think I got to a point where I was getting so many nos that I wasn't sure if I was doing it right or even enjoyed it anymore," she said.
Agudong held on to her faith, eventually landing parts in the independent features "West Michigan," "Cool, Awesome and Desirable," Turning the Tides," the web series "Finding Millie Martin," and "Infamously in Love." Those little parts led her to smaller TV roles, which in turn resulted in her picking up the part of Nani. She's also begun a musical career and released a single called "Welcome to Hollywood."