Lilo & Stitch Is Getting A Live-Action Remake Starring Zach Galifianakis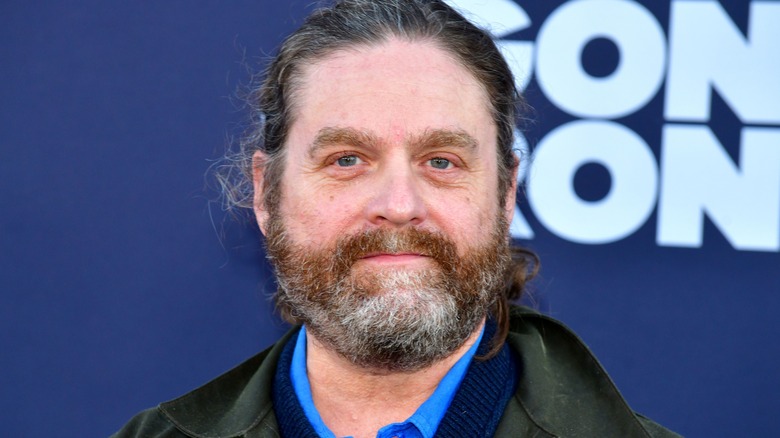 Rodin Eckenroth/Getty Images
Who knew taking beloved animated classics and turning them into live-action productions could be such a lucrative venture? Disney knew, that's who. 
The studio has seen immense financial success with many of its recent live-action ventures, including "Beauty and the Beast," "Aladdin," and the upcoming "The Little Mermaid." Disney seemingly has no plans to stop the good times from rolling, as it has several adaptations in the works, including "Snow White," which will star Rachel Zegler, as well as the sequel to 2019's "The Lion King," titled "Mufasa: The Lion King." Now, another remake can be added to the list. 
Reports of a live-action "Lilo & Stitch" have been going around for a while now. Back in 2020, it was even reported that "Crazy Rich Asians" director Jon M. Chu would spearhead the effort, but it would appear that's fallen through. The Hollywood Reporter has the exclusive report that a new "Lilo & Stitch" is, indeed, on the way, but it will be directed by Dean Fleischer Camp, the filmmaker behind "Marcel the Shell With Shoes On." It's also going to star Zach Galifianakis in some capacity. 
Details are being kept under wraps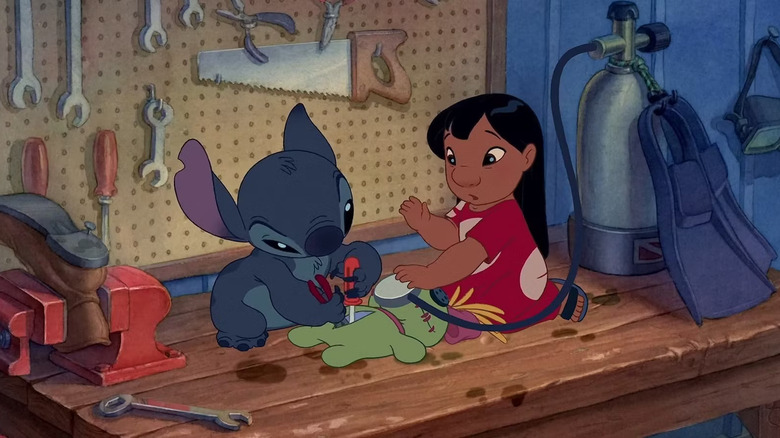 Walt Disney Pictures
THR doesn't provide any details on what Zach Galifianakis' role could possibly be, but the studio is actively searching for young actresses to portray Lilo and her older sister. If we had to put money on it, it'd be a safe bet for Galifianakis to provide voiceover work for Stitch. It wouldn't be the first time the actor provided a voice for a CGI creation, as he recently did precisely that for the titular character in "Ron's Gone Wrong."
Another interesting tidbit from the THR piece is that it sounds as though the "Lilo & Stitch" remake will go straight to Disney+ as opposed to a theatrical release like what "The Little Mermaid" is getting. Regardless of where it ends up, it's no doubt a major boon to fans. The original animated film has developed quite a following in recent years and was a major success upon release. "Lilo & Stitch" grossed $273 million at the worldwide box office and was nominated for best animated feature at the Oscars. 
The script for the remake was written by Chris Kekaniokalani Bright. Jonathan Eirich and Dan Lin will produce, while Ryan Halprin will executive produce. No word on a release date, but no doubt fans are more than happy to wait if it means getting to see their favorite alien ohana once again.