Charlie Sheen Returning To TV In Chuck Lorre's Max Series How To Be A Bookie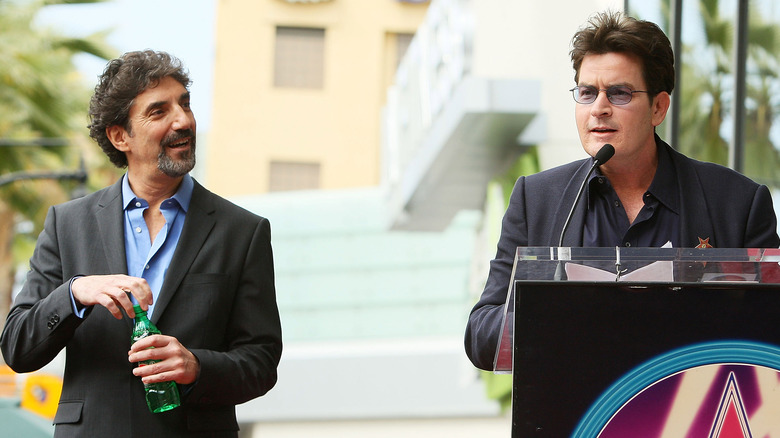 Vince Bucci/Getty Images
The recently renamed Max just got a shot of Tiger Blood injected straight into its veins as Charlie Sheen is returning to TV with a very unlikely partner. After a very volatile and very public feud, Sheen and former "Two and a Half Men" showrunner Chuck Lorre have buried the hatchet and look to make television magic again. Sheen will be a recurring star in the comedy series "How to Be a Bookie" on the former HBO network.
The show was ordered to series back in October and is set to run for eight episodes. It comes from Warner Bros. Television Studios, and is set to star comedian Sebastian Maniscalco who's voice appeared in "The Super Mario Bros Movie." Lorre and "Paul Blart: Mall Cop" writer Nick Bakay will script "How To Be a Bookie." The series follows an experienced bookie (Maniscalco) who, with legalized sports betting on the horizon and a career that sends him to all parts of Los Angeles, struggles with unstable clients, his family, and his co-workers. The show is currently in production and Lorre is directing the first episode.
Charlie Sheen regretted his feud with Lorre and wanted to make amends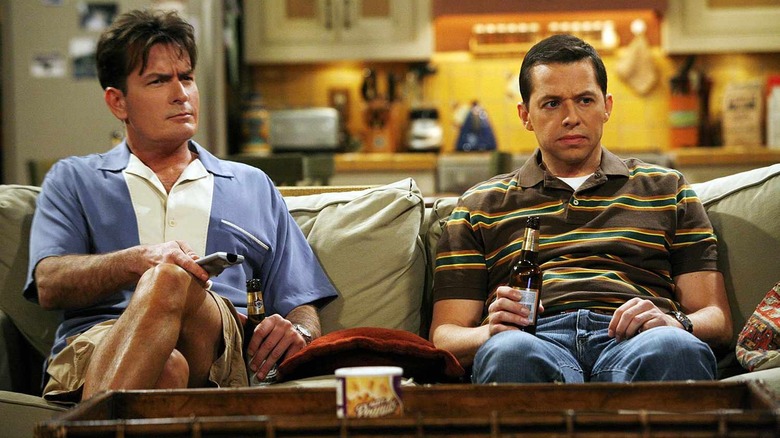 CBS
Charlie Sheen looks to make a TV comeback following his spat with his showrunner Chuck Lorre during their time working on "Two and Half Men." Sheen's performance on that long-running sitcom earned him four Emmy nominations for his starring role. In the Lorre-created show, Sheen portrayed playboy Charlie Harper for eight years in one of the most successful comedies of the era. However, their collaboration ended in 2011 when Sheen was fired from the show.
Sheen was axed after verbal attacks on his boss following criticism of Sheen's excessive party lifestyle. After the firing, Sheen sued Lorre and Warner Bros. Television for $100 million, which was later settled. Sheen would go on to star in the poorly reviewed but 100-episode-running "Anger Management" for FX. In the following years, Sheen regretted the messy dispute and looked to patch things up with Lorre. 
Sheen and Lorre look to return to their WINNING ways in Max's "How to Be a Bookie." Viewers will have to see if the two still have their magic.