Charlie Sheen Had A Brutally Honest Take On His Two And A Half Men Firing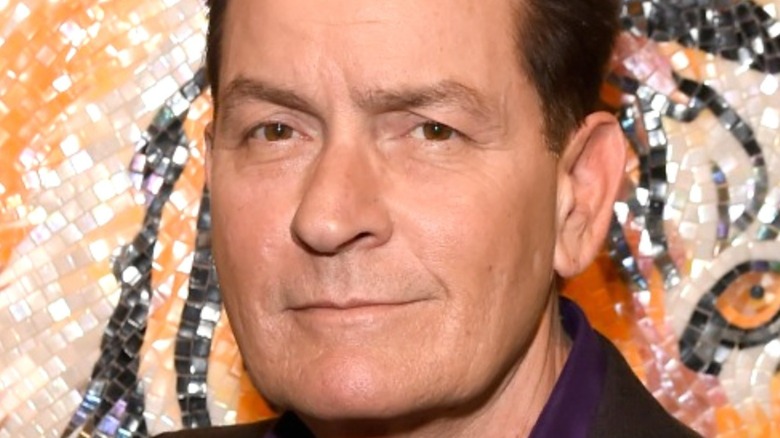 David M. Benett/Getty Images
Of the numerous sitcoms that rose to prominence in the early-2000s, "Two and a Half Men" stands among the most recognizable. Created by Chuck Lorre and Lee Aronsohn, the show brought viewers to sunny Malibu, California, home of brothers Charlie (Charlie Sheen) and Alan Harper (Jon Cryer) and the latter's son, Jake (Angus T. Jones). With Alan's marriage in shambles, he and Jake have no choice but to move in with Charlie, who refuses to settle down and instead lives the life of a bachelor — rarely heeding the wisdom of his housekeeper, Berta (Conchata Ferrell).
As the years wore on, it became increasingly obvious that "Two and a Half Men" was all about Charlie Sheen. His goofy, fun-loving performances helped him spring to the top of the television game, even earning himself the highest salary on the small screen for a time (via Celebrity Net Worth). However, Sheen's good fortune wouldn't last forever, with his firing from the series coming in 2011 at the beginning of Season 9, resulting in the off-screen death of his character. Ashton Kutcher then stepped in as Walden Schmidt for the final four seasons of the program.
Charlie Sheen's firing from "Two and a Half Men" made headlines when it happened, but sure enough, his scathing response to it made some too. Here's what he had to say about losing one of his most famous projects.
Sheen regrets his past behavior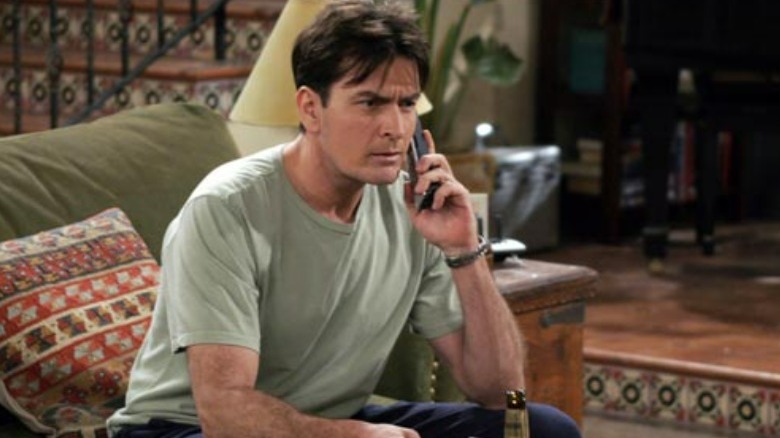 CBS
Charlie Sheen's firing came about after the actor went on an expletive-laden tirade denouncing "Two and a Half Men" co-creator Chuck Lorre during a radio interview (via TMZ). Unsurprisingly, shortly after the news broke, Sheen released a statement of his own on the matter, seemingly expressing his joy in leaving the show. "I never have to put on those silly shirts for as long as this warlock exists in the terrestrial dimension," he said in an otherwise bizarre comment (via The Hollywood Reporter), making it abundantly clear that he had no love for Lorre, "Two and a Half Men," or his Charlie Harper wardrobe.
Of course, this happened years ago, so one has to ask, has Charlie Sheen changed his tune after all this time? Actually, he has, revealing to Yahoo! Entertainment in 2021 that he harbors a lot of regret for his past behavior. "I think it was drugs or the residual effects of drugs...and it was also an ocean of stress and a volcano of disdain. It was all self-generated," he admitted, taking full responsibility for his actions and noting that his behavior was nothing short of childish. All in all, he feels the negative impact on his career wasn't worth the momentary popularity of "#Winning," and if he had a time machine, he'd make some big changes.
Charlie Sheen's firing from "Two and a Half Men" took the media by storm, and it remains a large part of his entertainment legacy. One can only hope that he can course-correct and prove once again that there's more to him than odd social media-dominating tangents.