The Idol's Teaser Trailer Is Giving Major Britney Spears Vibes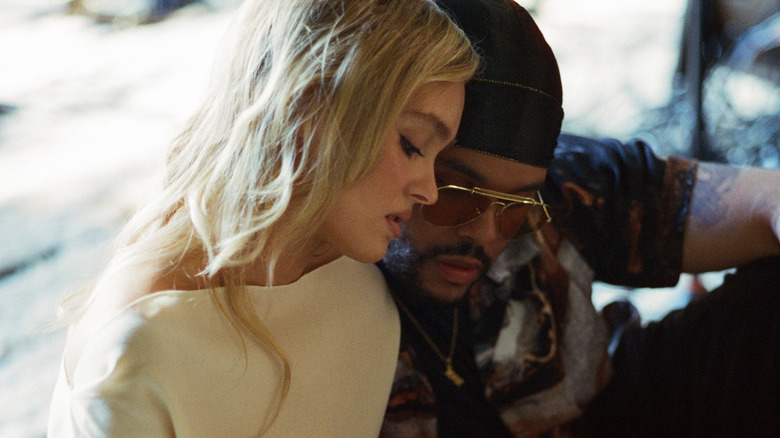 Eddy Chen/HBO
It's giving Britney...
HBO recently debuted the latest teaser trailer for "The Idol" and it has the whole world talking. The brainchild of Abel Tesfaye — more commonly known as pop sensation The Weeknd, and "Euphoria" creator Sam Levinson, "The Idol" is set to debut at the Cannes Film Festival. The series focuses on pop star Jocelyn (Lily-Rose Depp) as she navigates the complicated world of the entertainment industry. In a bid to become the number-one musician in her industry, she finds herself involved with Tedros (Tesfaye), a cult leader.
The teaser trailer shows Jocelyn and Tedros enjoying all the debauchery and excess that the entertainment world has to offer. The stylish and slick teaser is set to Britney Spears' iconic 2007 track "Gimme More" from her album "Blackout." While fans are pleased that "Gimme More" is getting a brief resurgence, some viewers can't help but see similarities between the series and Spears. "Lily Rose Depp's character Jocelyn in 'The Idol' looks very familiar," tweeted user @Britney_Remixes, sharing a photo of Jocelyn and Britney Spears sporting similar outfits. Another fan on the social media site jokingly suggested that "The Idol" is directly about Britney Spears. The comparisons certainly aren't unfair, as both Joyceln and Britney Spears are blonde, release the same type of music, and have a similar confident attitude.
Is Britney Spears involved with The Idol?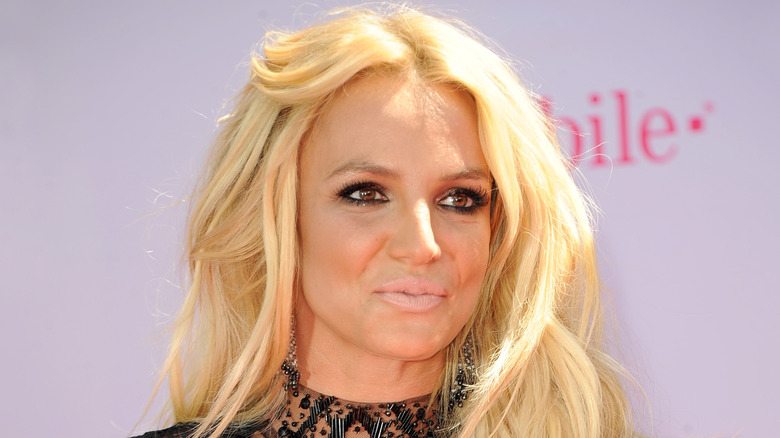 Tinseltown/Shutterstock
"the use of 'gimme more' by britney in this trailer and the show is about a pop star being exploited in the industry," shared Twitter user @saintdoII. After years of being under the conservatorship of her father, Britney Spears became free in late 2021, per The New York Times. During the 14-year-long conservatorship, Spears did not have the ability to make her own personal and financial decisions. Despite her conservatorship, Spears managed to maintain her clout and fame as one of the world's largest pop stars. While it's unclear if "The Idol" will touch upon this, it will be interesting to see how (or if) Tedros takes advantage of Jocelyn and her natural talent.
Over on Reddit, the same thoughts continued about "The Idol" being influenced by Spears' cultural impact and personal life. "Using 'Gimme More' was a smart choice, now we have deeper context to Lily Rose Deep's character and the potential parallels to Britney Spears' career/position in the industry," posted Reddit user u/QTPIE247 on the r/PopHeads subreddit.
Some fans are even speculating that Spears is working on "The Idol" with The Weeknd. In a since-deleted Instagram post from 2022 (via Page Six), Spears shared a photo of her alongside The Weeknd and Sam Levinson. Is the pop icon working on the show? Only time will tell. The Weeknd recently teased an original soundtrack based on the HBO series on Twitter. Could the album feature a much-needed Britney Spears x The Weeknd collab? Let's manifest it. 
"The Idol" hits HBO on June 4.