Lily-Rose Depp Praises Sam Levinson Amidst Claims Of Behind-The-Scenes Turmoil On The Idol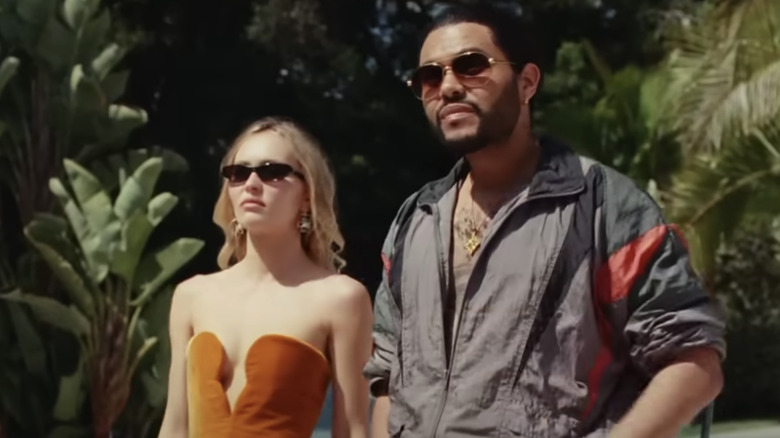 HBO
There's a reason why Hollywood sometimes earns the moniker "Hollyweird." This is because of some of the sordid tales that occur not only on screen but when the cameras aren't rolling. That is almost to be expected, though, when one pulls together tons of creatives — there's bound to be a strange individual or two in the group. That isn't to say that all movies and television shows suffer from behind-the-scenes drama, but when they do, it is undoubtedly known to the general public at large.
HBO's upcoming project "The Idol" stars Abel Tesfaya (better known as the singer The Weeknd) and Lily-Rose Depp, with the former playing a cult leader that ends up in the orbit of the latter, who is a performer suffering a decline in her career. In a bombshell report from Rolling Stone, several sources have told the publication that creator and director Sam Levinson has made the production of "The Idol" a complete nightmare. One source said, "It was a show about a woman who was finding herself sexually, turned into a show about a man who gets to abuse this woman and she loves it," while another stated, "It's almost such an extreme that it's like, there is no message. There is no point. They're just trying to see how much of a reaction they can get." However, the star, Depp, seems to have come to Levinson's defense and released a statement attesting to his acumen.
Depp said she feels both respected and supported on the set of The Idol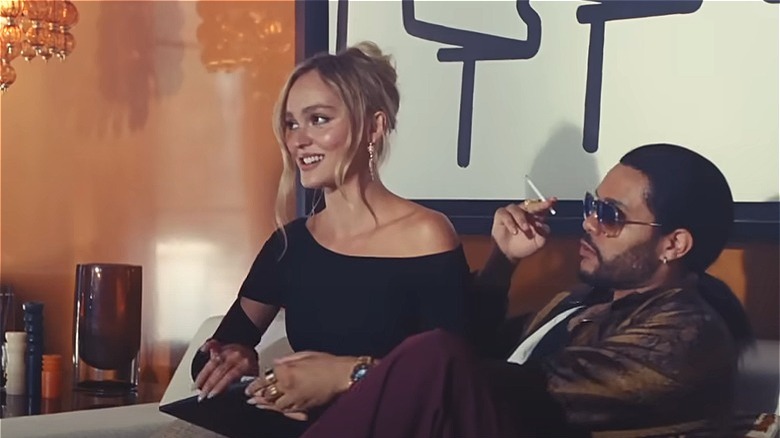 HBO
As noted by the Hollywood Reporter, HBO has already denied the allegations levied against Sam Levinson, who was brought in to finish the series after former director Amy Seimetz left the project in April 2022. HBO said that they are fostering a safe and productive work environment, noting changes after Seimetz's departure were made with the cast and crew of "The Idol" in mind. Although some statements from anonymous sources contradict this messaging, Lily-Rose Depp herself has also backed up the official HBO statement.
Of the controversy surrounding "The Idol," Depp said, "Never have I felt more supported or respected in a creative space, my input and opinions more valued. Working with Sam is a true collaboration in every way — it matters to him, more than anything, not only what his actors think about the work, but how we feel performing it. He hires people whose work he esteems and has always created an environment in which I felt seen, heard, and appreciated." 
This certainly sounds like Depp doesn't corroborate the discourse that appears to be hanging over "The Idol," so it will be interesting to see how this story continues to develop and how exactly critics will receive the show will be when it finally becomes available sometime this year.