The Last Kingdom's Alexander Dreymon Used His Own Childhood For Uhtred Inspiration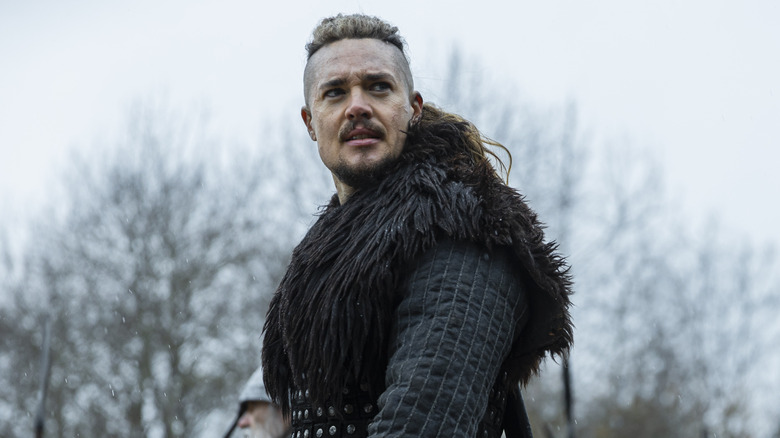 Netflix
"The Last Kingdom" star Alexander Dreymon portrayed Uhtred from the time the historical drama debuted in October 2015. Now, he's tackling the character once more in the film "The Last Kingdom: Seven Kings Must Die." In fact, Dreymon has dedicated the better part of his career to the role of the Saxon-born who was raised as a Viking. With so much time invested in the character, it's not a surprise that Dreymon drew on his own childhood to help inform his performance.
"I could really relate to the difficulty that Uhtred has just in getting accepted in whichever culture he was living in, because I moved around a lot, and especially as a kid," Dreymon said in an interview with Vogue. "If you've lived in many different places you don't really feel an allegiance to one particular country. I feel equally German, French, American — I find it so limiting to have to reduce myself to one."
Dreymon told Vogue there was a lot of discussion concerning Uhtred's accent. "And they wanted Uhtred to speak differently from both factions to kind of highlight the fact that he belongs to neither world," Dreymon continued. The results speak for themselves, and Dreymon has his formative years to thank for an unforgettable performance.
Dreymon's youth inspired Uhtred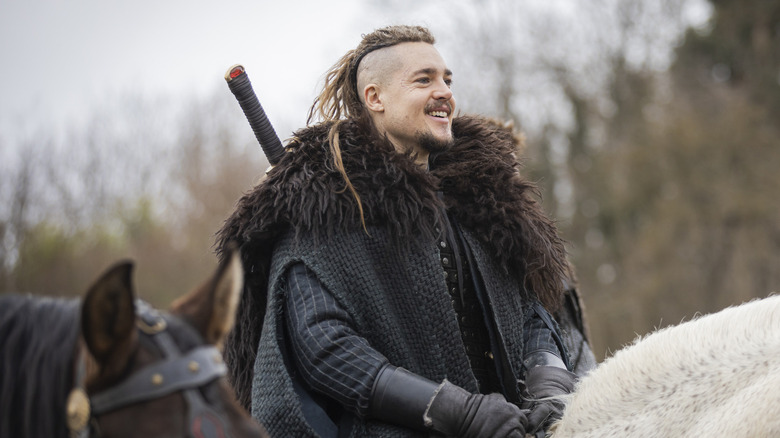 Netflix
Alexander Dreymon once more takes up the mantle of Uhtred in a new Netflix original film. Reviews are still trickling in, but, at the time of this writing, "The Last Kingdom: Seven Kings Must Die" is winning over critics to the tune of a 90% Tomatometer rating. 
No spoilers here, but the end of Uhtred's journey presents one more choice for him to make. Uhtred seems to be at a crossroads, but are his tears those brought about by happiness or strife? For Dreymon, the actor couldn't be more pleased with the ambiguous nature that closed the book on his time playing Uhtred. "It really shows that he's a man who's had a full life and who is loved by the people who are still there," Dreymon told Collider.
The depth and authenticity Dreymon brings to the role are arguably what makes Uhtred the high point of the film. The actor perfected his interpretation of Uhtred thanks to his childhood, which is where he found that feeling different was useful in creating the cunning leader.
"I can also relate to the excitement that comes with not being from any certain place, because you bring something fresh, you bring a new perspective," Dreymon explained during his Vogue interview. "And that's what was so interesting and valuable in Uhtred —he's a Saxon who grew up with Danes, so he knows how to fight, how to build a shield wall, and he ultimately becomes the leader of armies."