Donnie Wahlberg Is Optimistic About Blue Bloods' Future Despite Recent Pay Cut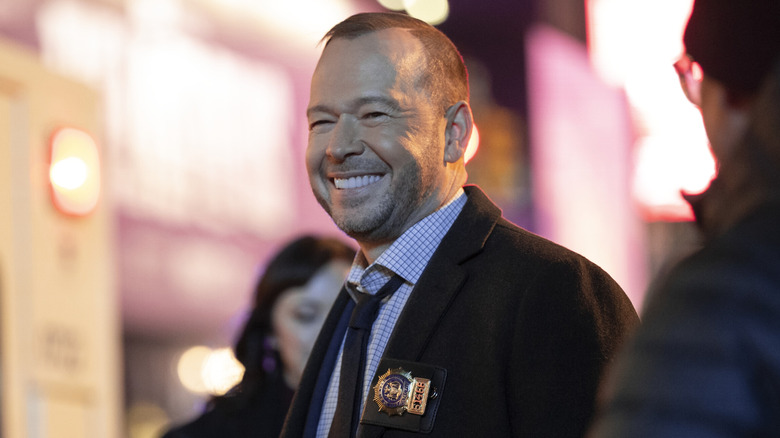 John Paul Filo/CBS
Donnie Wahlberg has been portraying Danny Reagan on "Blue Bloods" for over a decade, and despite the series' close call with cancellation, the actor has a very positive attitude regarding the idea of playing the character well past the show's already-announced 14th season.
With no news of renewal throughout the run of the 13th season of the longstanding police procedural, many fans were understandably concerned that the Reagan family's criminal justice dynasty might be coming to an end. However, fans ended up receiving good news when it was announced that "Blue Bloods" Season 14 was officially happening, thanks to the producers and cast agreeing to a significant pay cut. 
Despite the ordeal seeming like a pretty close call, Wahlberg still has faith that he will be able to continue playing the role of Detective Danny Reagan past Season 14. "I'm an optimist," Wahlberg said in an interview with US Magazine. "I try to take every episode as it comes. I really do. I think it's part of why I've enjoyed myself on the show for 13 years." 
It seems pretty clear that Whatlberg's time spent entertaining fans on the crime drama has made him fairly confident that there may be plenty of Danny Reagan down the road. While his efforts and everyone else's on the series have arguably attributed greatly to its success with viewers, some people may be surprised to hear who Wahlberg believes deserves most of the credit.
Wahlberg believes the long-running devotion from fans keeps Blue Bloods alive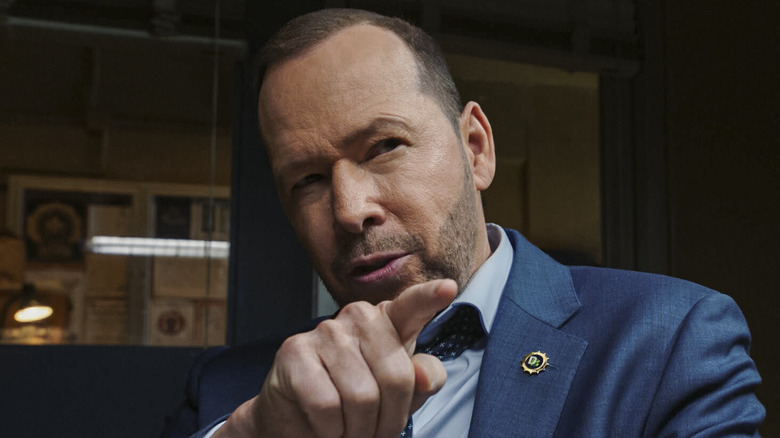 CBS
There are those that say it takes a village to make a TV show, so by that account, it would take several villages of viewers to keep a TV show on the air. Thankfully, the sincere efforts of the show's devoted followers have not gone unnoticed by the man that they've enjoyed watching play Danny Reagan since the beginning. In the past, Donnie Wahlberg has praised the viewers' dedication to the series and credited the longevity of "Blue Bloods" to a bit of luck and a lot of love from the fans.
Wahlberg doesn't take that kind of devotion for granted, and at one point, he brilliantly summed up his feelings when addressing the fans. While he couldn't make any guarantees about the show's future, he did make a promise to those who continue to support "Blue Bloods." "I can, however, promise to keep working my ass off to show you how incredibly thankful I am for this most wonderful opportunity to be welcomed into your homes — with my TV family — each week, to be part of your lives, and to have you as part of mine," Donnie Wahlberg said in a heartfelt speech after completing production on Season 13.
There seems to be enough evidence to suggest that as long as fans remain devoted to "Blue Bloods," Wahlberg has no problem suiting up as Danny Reagan for the foreseeable future.