Donnie Wahlberg Praises The Longevity Of Blue Bloods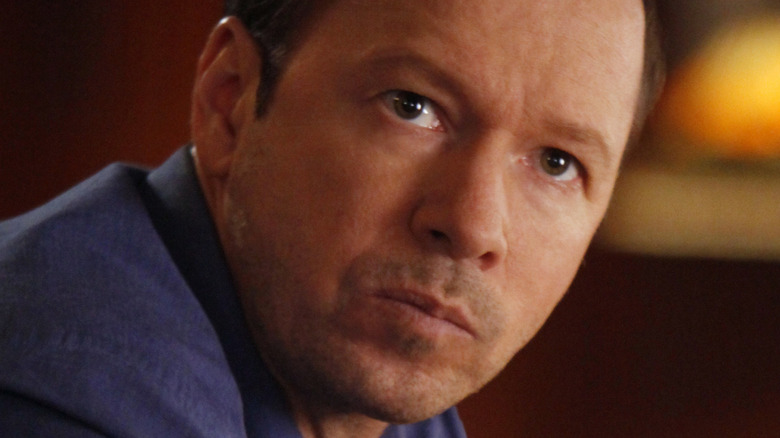 Craig Blankenhorn/CBS
In a sea of police procedurals, CBS' "Blue Bloods" continues to maintain its cultural dominance and shows no signs of stopping. The brainchild of "The Sopranos" veterans Mitchell Burgess and Robin Green, "Blue Bloods" first debuted in 2010 to positive reviews, with many praising it as a worthwhile addition to the procedural canon. One consistent highlight is the emphasis the series places on the importance of family.
While most cop dramas tend to focus on the various nefarious crimes that plague a local police unit, "Blue Bloods" takes the opposite approach by focusing on the power and strength of family. Though themes of camaraderie and unity found through workplace relationships are a staple in the police genre, "Blue Bloods" takes that idea one stop further by focusing on blood relatives. Writing for The Boston Globe, Matthew Gilbert praised the series for going against the typical procedural grain. "This is not a 'Law & Order'-type show, where the crime's the thing; it's a personality drama about a family," Gilbert wrote in a positive review.
At the heart of the series is the Reagans family, a dynasty responsible for various operations within the NYPD. Part of the police force for several generations, "Blue Bloods" is through and through a complicated family drama set against the turbulent crime-riddled world of New York City. With 13 seasons under its belt, audiences know that "Blue Bloods" has a certain charm and intimacy that other, more crime-obsessed police procedurals don't.
For lead star Donnie Wahlberg, however, the show's longevity is a result of more than its compelling multigenerational narrative.
Donnie Wahlberg is surprised Blue Bloods has lasted so long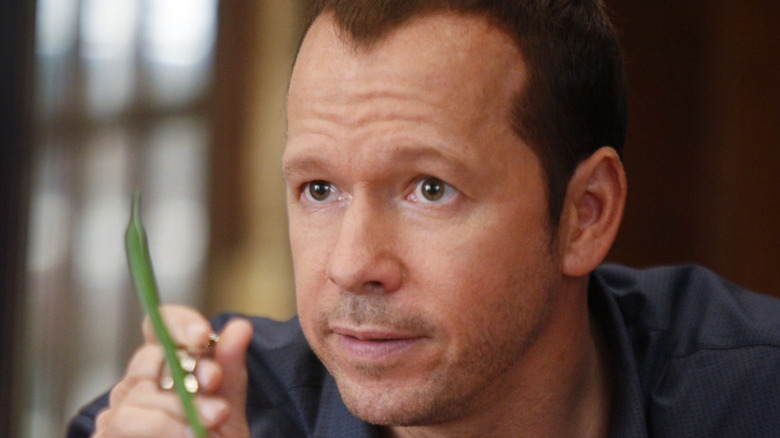 Craig Blankenhorn/CBS
Having been on the show for over a decade, Donnie Wahlberg has expressed a certain amount of gratitude for "Blue Bloods'" longevity. In an interview with Entertainment Tonight, Wahlberg couldn't help but ruminate on how the Reagan family odyssey has been on the air for 13 seasons. "It takes a lot of luck to get to this point," the actor said. Wahlberg went on to thank the "Blue Bloods" audience for caring about the series, as well as the team that brings it to life.
During the show's early days, Wahlberg communicated how "Blue Bloods" excited him because of its intimate nature. He was particularly invested in how the series focused on the police officers going home, spending time with their family. "When we watch 'Law & Order' or shows like that, we don't see the cops go home, we don't see them with their families, we don't know who they're going home to and we don't always value the importance of getting home," the actor told the Toronto Star in 2012. One of the more memorable and emotional components of "Blue Bloods" manifests in the Sunday dinner sequences, which sees the Reagan family breaking bread together.
The "Sixth Sense" actor continued his chat with Entertainment Tonight by he saying couldn't have imagined the series lasting for over a decade. "There's so many elements that go into it but when we started I would say I thought it would be around for a little while, I couldn't imagine 13 years," he said." "... But it's like a train now. It just won't stop rolling."