Barry: How Many Episodes Are In Season 4?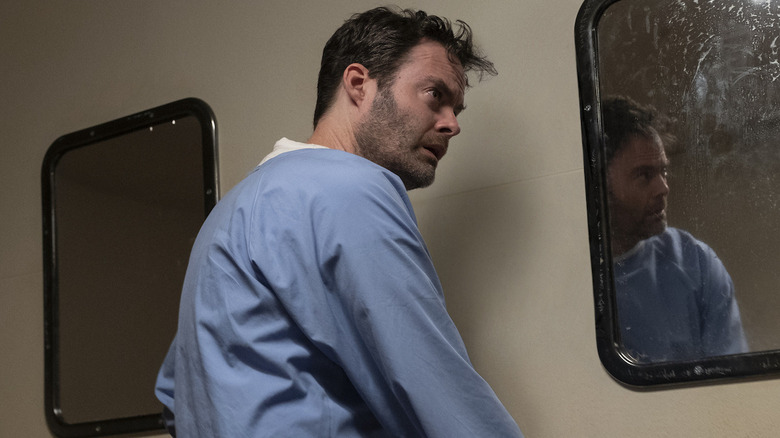 Merrick Morton/HBO
"Barry" Season 4 is finally here, reuniting everyone with their favorite depressed hitman after a Season 3 betrayal left him in prison. The final season got off to a strong start on Sunday with a two-episode premiere, giving fans plenty to watch as they waited for Netflix to solve its "Love is Blind" disaster.
With two episodes already in the books, many may wonder about the plans for "Barry" Season 4. Will the series get a shortened final season? Is HBO going all-in on the dark comedy? Thankfully, the first isn't true, as "Barry" will remain consistent with its release schedule, giving fans eight episodes to wrap up its story.
Following the show's two-episode premiere, "Barry" will fall back into HBO's regular scheduling, airing new episodes weekly every Sunday at 10pm ET and streaming on HBO Max simultaneously. Episode 3, "you're charming," hits the network on April 23, and Episode 4, "it takes a psycho," wraps up the month for HBO, coming on April 30. However, fans should prepare for the end times as "Barry" won't make it out of May, with weekly releases leading up to the series finale airing on May 28.
HBO trusts Bill Hader to end Barry on a high note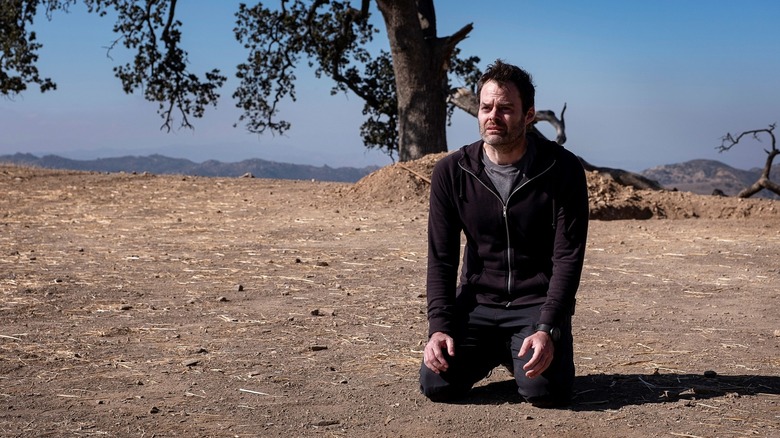 Merrick Morton/ HBO
Ending a show, especially one as beloved as "Barry," is hard, with many missing the mark in their final episodes. However, "Barry" seems in good hands, as Bill Hader made it clear the series wouldn't overstay its welcome. While writing Season 4, Hader realized that "a very clear ending presented itself," he told Variety, though he was afraid that ending the show prematurely would be just as bad as overstaying. "We didn't want to admit it to ourselves," he said, but he ultimately decided now was the time to end it.
Thankfully, HBO fully trusted Hader to take "Barry" in whatever direction he thought was best. "Every decision that he's made about the story, or the jump between seasons, has made sense — so I had to go with his gut on that," Amy Gravitt, executive vice president of HBO comedy programming, told Variety. "We're feeling sentimental about it. But it really does feel like it's the right time to finish the show."
Hader's decision is shaping up to be the right one, as "Barry" Season 4 is off to a tremendous start. Although only two episodes are out, critics are hailing the final season, earning a certified fresh rating on Rotten Tomatoes. Not only is Hader's writing and acting on full display, but he directed every episode of Season 4, ensuring that the final episodes of "Barry" are exactly as he envisioned.