Barry Season 4 Review: An Ambitious Farewell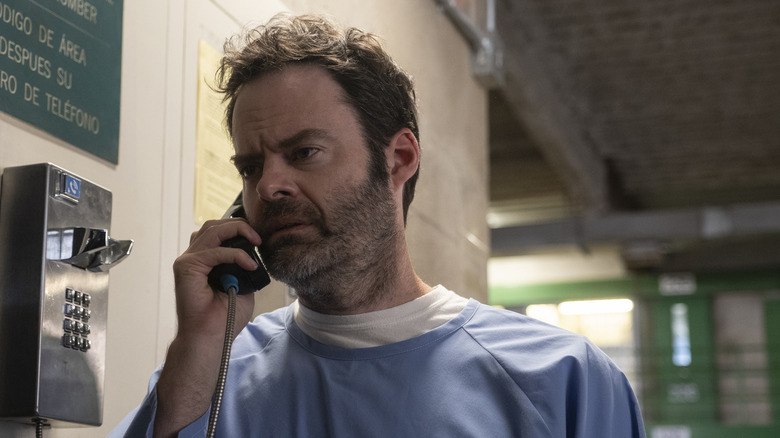 HBO
EDITORS' RATING :
10 / 10
"Barry" has been one of TV's finest shows since its debut five years ago. Still, with its penultimate season last year, the dramedy from creators Alec Berg and Bill Hader seemed to find an exciting new gear, a level up that made it not just must-watch television, but the kind of television that worms into your brain forever. The series about the title hitman who tries to change his life by becoming an actor has always been a tense, darkly hilarious thrill ride from episode to episode, but in Season 3 it became the kind of gripping antihero journey that you can't look away from, a descent into violent madness elevated by Hader's own careful studies of film history and the cast's dedication to playing both the comic and horrific with equal passion.
Now, it's time to bring the whole thing home. After the triumph of Season 3, Season 4 of "Barry" was always going to be met with very high expectations, but when HBO revealed that the fourth season of the show would also be its last, those expectations hit the stratosphere. After building one of the most unpredictable and brilliantly savage seasons of TV in recent memory, and giving us a show at the top of its game, how can "Barry" bring it all home in a way that satisfies? The answer, in the end, is by being itself. In Season 4, "Barry" emerges as the most fully formed version of its delicate balance of elements we've ever seen, and cements the series as one of the best things on TV in the past decade, if not the past quarter century. It's a triumph that every viewer who experiences it won't soon forget.
Barry behind bars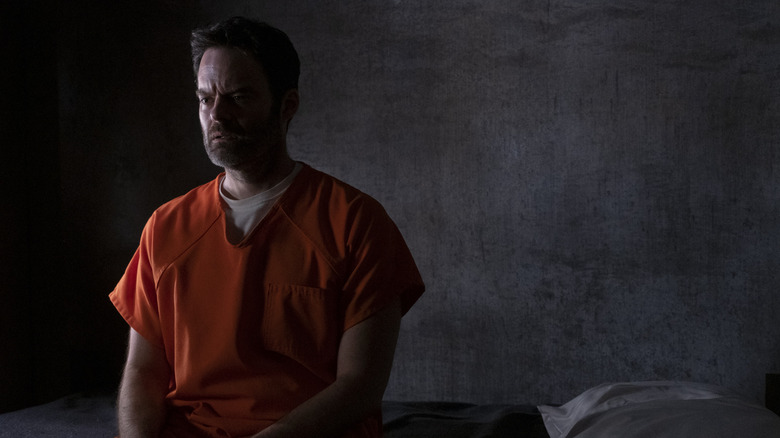 HBO
Building on the blockbuster events of the end of Season 3, "Barry" Season 4 picks up with the title character Barry Berkman (Bill Hader) behind bars after his acting teacher Gene Cousineau (Henry Winkler) tricked him into an arrest for the big murder of Detective Janice Moss (Paula Newsome) way back at the end of Season 1. The ripple effects of this arrest, its circumstances, and the consequences that come for everyone in Barry's inner circle form the backbone of the final season's narrative, as everyone from his girlfriend Sally (Sarah Goldberg) to his mentor Fuches (Stephen Root) to his old criminal pal NoHo Hank (Anthony Carrigan) deals with how their lives look now, with Barry suddenly backed into a corner with big decisions of his own still to make.
The rest of Season 4's plot is best kept under wraps from now, but if you're a careful "Barry" viewer you probably already know a lot of the unanswered questions the new episodes will be seeking to answer, and you also probably know the characters well enough to see certain moves coming. The beauty of "Barry," as ever, is in both subverting those expectations and giving you what you think you expect to see, but skewed just enough to make it either hilarious or emotionally devastating, or sometimes both. Berg, Hader, and the rest of the writers who've crafted this final round of eight episodes (the first seven of which were provided to the press early) have delivered on every promise that Season 3 had to offer and then some, giving us the same twisted view of the world that makes "Barry" so addictive while offering some new ideas and taking big thematic swings as the title character confronts consequences, mortality, and what his future looks like now if it looks like anything at all.
And more than ever, those big swings come to use through Hader's lens, as he stepped up to direct all eight episodes of the final season after helming most of Season 3. His chops as a filmmaker were already on full display last year, but he's blossomed even more in the interim as both an action craftsman and an actor's director, pumping each scene full of meaning and life and strangeness both in front of and behind the camera. Several of the most surprising, and stunning, visuals of the entire series come in this final season, but in true "Barry" fashion they don't arrive with fanfare. The violence is measured, quiet, unexpected, and yet inevitable, and Hader proves a master of it all.
Facing the end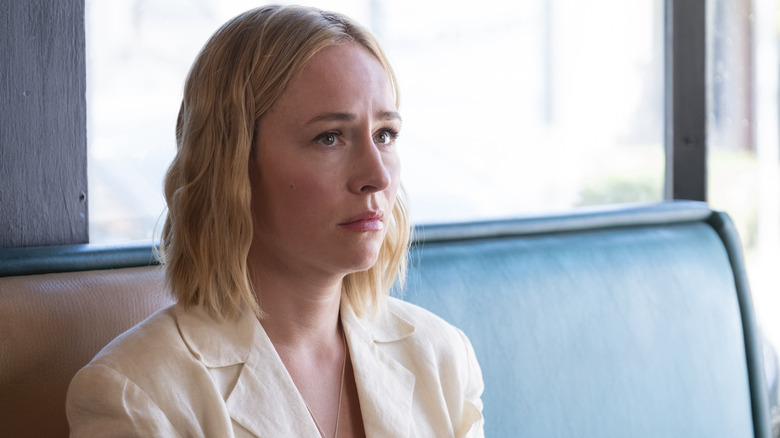 HBO
But what makes "Barry" among the best TV series of the last decade is not just its carefully plotted narratives, or its elegantly choreographed action, or the star power of its ensemble cast, all of whom perform at the top of their game once again this time around. There's an extra layer to this dark comedy laced with moments of bright, shocking violence, another vein it's been able to tap since Episode 1 and somehow has never lost. 
For all its humor, all its visceral power, all the intensity blended with laid-back weirdness, this has always been a show about how difficult it is to change, how hard it is for anyone to truly mean it when they say they're going to become a better person. Whether you believe that Barry is an inherently bad person, or you believe that the circumstances of his life are impossible to surmount no matter what he really wants, you can see the carefully engineered sense of mounting frustration that informs every narrative and emotional decision on this show, and no matter how wild the story gets, "Barry" never loses that. 
It gives the entire series a level of emotional, psychological, and even spiritual intelligence that few shows on the air right now can ever hope to boast, and every time it weaves profundity out of absurdity through that intelligence, we're rewarded as viewers. Whether Sarah Goldberg is screaming about the madness of Hollywood, Anthony Carrigan is trying to reinvent Hank, or Bill Hader is slowly coming apart as an assassin who can't seem to put down his weapon, we're there with them because we can see how deeply and sharply dialed in every member of this creative team truly is. That's a rare thing, and it makes "Barry" shine right through to the end.
"Barry" Season 4 premieres on April 16 on HBO and HBO Max.