Love Is Blind: Jackie Divulges Her One Regret From Season 4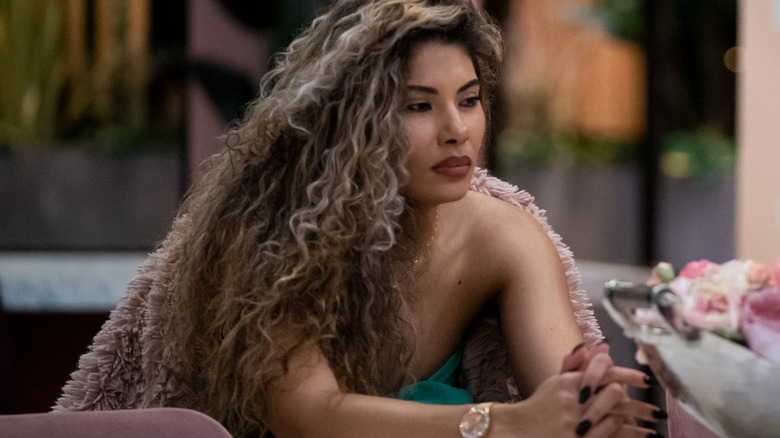 Netflix
Since debuting on Netflix back in 2020, "Love Is Blind" has hooked viewers with its tales of romance, arguments, and people being left at the altar. Season 4 of the hit reality series treated fans to plenty of drama, including a love triangle between Jackie Bonds, Marshall Glaze, and Josh Demas. Jackie ended up with Marshall following the pod phase, but they broke up and she kissed Josh when it all fell apart. But what is Jackie's biggest regret from her time on the show?
In an interview with PEOPLE, Jackie opened up about her time on "Love Is Blind" and revealed that her only regret was not giving Josh more of a chance early on. "The only regret I do have is I didn't have that final conversation with Josh in the pods," she said. "That's the only thing I regret."
As the series progressed, it became clear that Jackie had more feelings for Josh than she did for Marshall, which ultimately contributed to their breakup. That said, the reality series may have manipulated the timeline of her parting ways with Marshall and meeting Josh for the sake of creating compelling drama.
Did the Love Is Blind creators manipulate the events of the love triangle?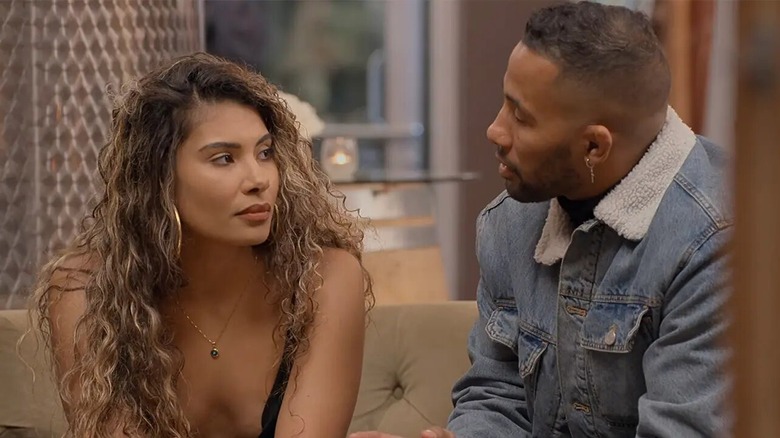 Netflix
During Season 4 of "Love Is Blind," things take an interesting turn when Josh confesses his feelings for Jackie while she's still with Marshall. Later on, Jackie gets spotted with Josh on a coffee date, seemingly going behind Marshall's back to meet her favorite hunk. However, the contestant has explained that she and Marshall were already broken up when she met Josh for coffee.
Per Instagram, Jackie said that "Love Is Blind" showed the scenes from the coffee shop date before her breakup took place. According to the contestant, her clothing and hair are different during the scene with Josh. She also expressed her confusion over why the show's creators decided to modify the chronological order of the events.
At the time, Marshall was hurt by Jackie's admission of harboring romantic feelings for Josh, but there are no hard feelings between the ex-lovers. In the aforementioned interview with PEOPLE, Marshall revealed that he isn't mad at her — or anyone else, for that matter. "Life is too short to go about holding grudges or anything," he said before stating that he enjoyed the "Love Is Blind" experience.