VPR: Tom Sandoval's Howie Mandel Interview Could Jeopardize His Spot On The Show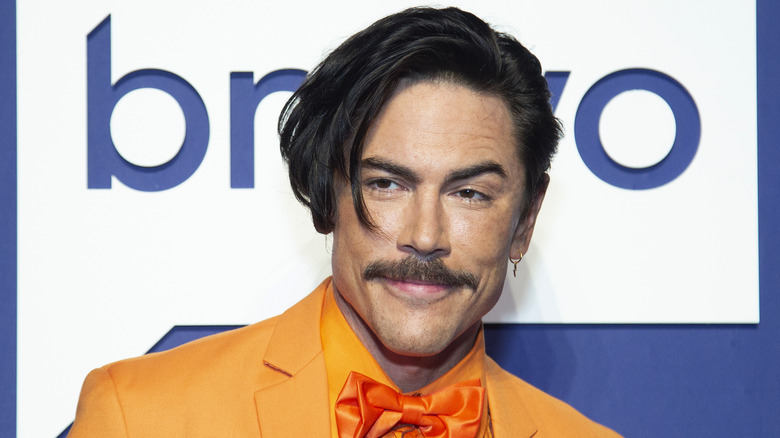 Santiago Felipe/Getty Images
"Scandoval," the latest scandal to hit the "Vanderpump Rules" fandom, gets juicier by the day — particularly because the people involved in it have such little media training and keep screwing up.
On Tuesday, April 11, Tom Sandoval, the man whose name is clearly the inspiration for this entire ordeal and one of the people at its center, appeared on Howie Mandel's podcast "Howie Mandel Does Stuff" for his first post-Scandoval interview. (It's important to note here that he chose Mandel, in all likelihood, because the "Deal or No Deal host has never watched "Vanderpump Rules," or perhaps he's the only person who said yes.) Apparently, the interview was not fully sanctioned by the Bravo reality show's team.
According to Page Six, Sandoval didn't fully clear this interview with the production team of "Vanderpump Rules," and it didn't go over well. Though reps for both the show and Sandoval note that he told them he would be appearing, they didn't actually approve it, but he went forward with the interview anyway. Sandoval said a lot during the interview that fans hadn't heard before, and considering the fact that Bravo is hyping up the "Vanderpump Rules" finale as must-see TV, it stands to reason that they'd be upset about him getting into the nitty gritty well in advance. However, Page Six does confirm that Sandoval's spot on the show is not in question.
What did Tom Sandoval say to Howie Mandel?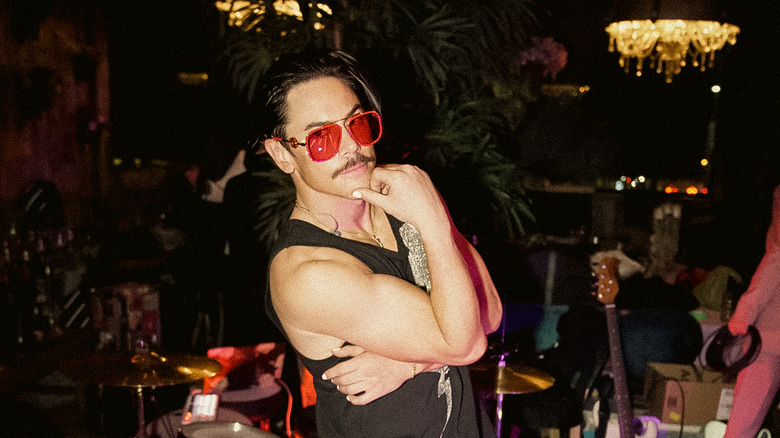 Andrew J Cunningham/Getty Images
In an interview that lasted well over an hour, Sandoval divulged plenty about his affair with Rachel "Raquel" Leviss, as well as what really went down with his now ex-girlfriend of nine years, Ariana Madix.
According to Sandoval, he kept trying to end things with Madix, only for her to say she essentially wouldn't allow it, threatening to quit the show and fully disappear if he pulled the trigger. The two also attended couples' therapy, during which Sandoval claims he brought up the idea of separating, only to be rebuffed. Sandoval also says he officially broke up with Madix on Valentine's Day 2023, but she couldn't cope with it.
"We were broken up. She knew we were broken up. We didn't tell anybody, but she knew," Sandoval said. He then told Mandel that the two had a strained relationship despite living together and being a couple for nine years, and that a breakup basically seemed inevitable. "I still love Ariana, and I care about her very much," he said. But we, for a while, had sort of just having our own lives." Madix, for her part, has not yet done an interview in the aftermath of this breakup, but she did post on Instagram thanking all of the people who have supported her, from friends to fans — and noted that "whatever doesn't kill her better run." 
What can fans expect from the Vanderpump Rules reunion?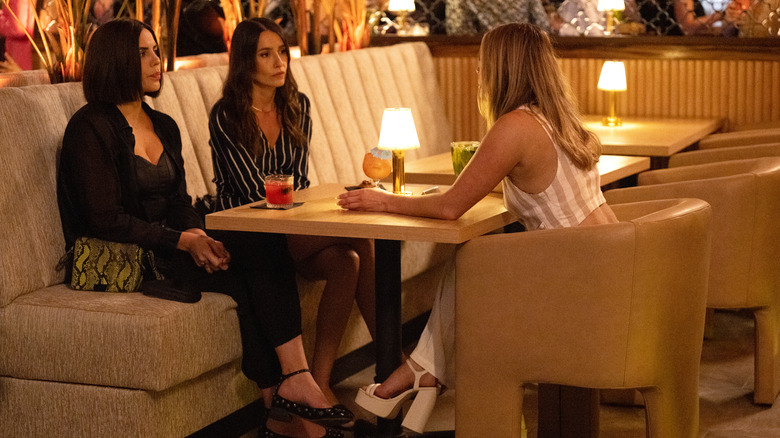 Amanda Edwards/Getty Images
If Season 10 of "Vanderpump Rules" so far is any indication, the finale and ensuing reunion will be some of the most explosive episodes fans have seen in years. Over the past few seasons, most fans felt as if "Vanderpump Rules" had lost its spark somewhat; several cast members left or were let go from the show thanks to various controversies, and the remaining ones got married, had babies, and all moved into Valley Village. A show that once featured a different cheating scandal seemingly every week was getting boring... and then Scandoval came along.
Andy Cohen, who hosts the reunions, has repeatedly promised an incredible reunion; on his SiriusXM radio show on April 3, he said of speaking to Madix, Sandoval, and Leviss, "It was a real reckoning. If you are looking to hear their story — you will. If you are looking for them to be confronted to their face about what they've done, in what I would say in an aggressive manner — you will get it." On Watch What Happens Live on April 12 with guests Lala Kent and Gillian Jacobs, Cohen also said there's a moment in the season finale that's "upsetting," revealing, "You guys are gonna die. There is one conversation in the finale episode, and [Raquel] is sick." Lisa Vanderpump, the matriarch of the series, confirmed this on Twitter, saying, "I agree I thought and expressed at reunion one of the most astounding bits of film I've seen." 
The finale airs on May 17 on Bravo, with the reunion following on May 24.