Blockbuster Trolls Netflix After Love Is Blind Live Reunion Debacle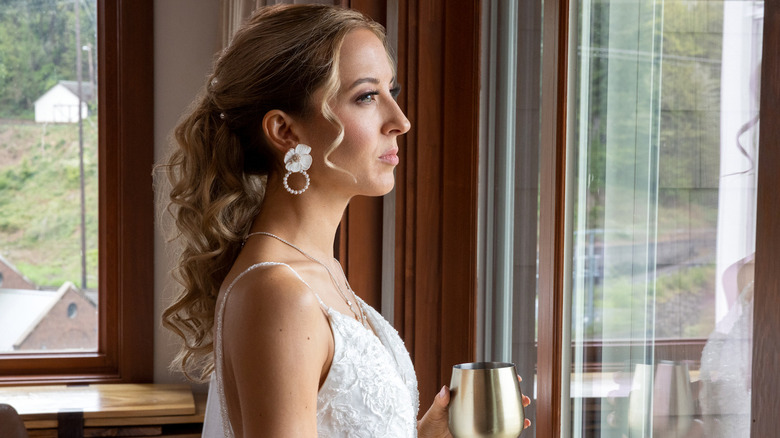 Netflix
Remember the halcyon days, your salad days, when you'd grab your friends and head to your local Blockbuster on a Saturday night before a rowdy sleepover and browse the aisles, looking for the perfect movie to rent? Remember inspecting each VHS case, wondering if it would be the exact right choice? Those days are long gone, and Blockbuster is basically dead (except for that one that's outlasting its brethren in Bend, Oregon). That all said, they're totally trolling Netflix right now.
After Netflix completely botched their second live event — specifically, the presumably drama-filled reunion special for Season 4 of "Love is Blind" — Blockbuster took to Twitter and got extremely saucy about the whole ordeal. Dunking on the company that effectively put them out of business, the official Blockbuster Twitter wrote, "Remember renting vhs' from us. You could start it on time no problem... This is what we get." We sure do remember that. Nice move, Blockbuster. 
What exactly happened with the Love is Blind Season 4 reunion?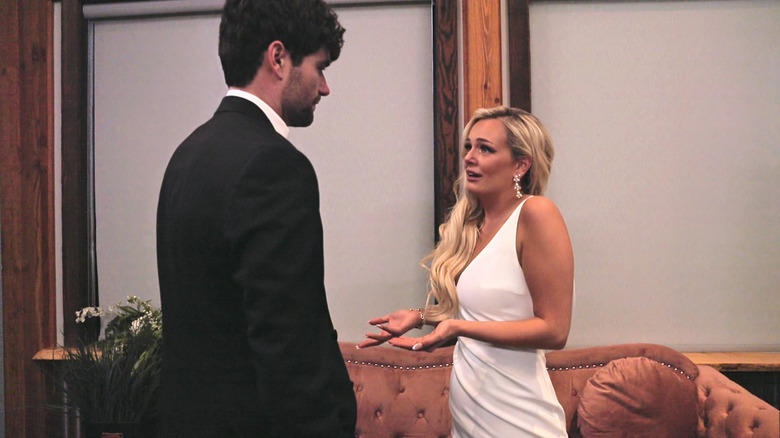 Netflix
In an ideal world, the "Love is Blind" Season 4 reunion would have started as scheduled at 8 P.M. EST on Sunday night... but that wasn't in the cards. Clearly, Netflix was overwhelmed by the demand, and the entire streamer started experiencing problems as viewers tried and failed to access the live reunion. Ultimately, at nearly 9:30 P.M. EST, Netflix tweeted, "To everyone who stayed up late, woke up early, gave up their Sunday afternoon... we are incredibly sorry that the Love is Blind Live Reunion did not turn out as we had planned. We're filming it now and we'll have it on Netflix as soon as humanly possible. Again, thank you and sorry."
Blockbuster wasn't the only video rental service ready to make fun of Netflix's total fumble; Redbox got in on the fun too. Using a GIF from a previous season, the company — whose Twitter bio is "we still exist. thanks for asking" — wrote, "even i'm trying to watch #LoveIsBlindLIVE. come on, netflix!"
Fans will have to wait until Netflix gets their act together to watch the reunion, which hopefully won't take too long. In the meantime, "Succession" and "Barry" are both airing their final seasons on HBO.