Love Is Blind's Zack & Bliss Agreed To Say [SPOILER] Prior To Meeting At The Altar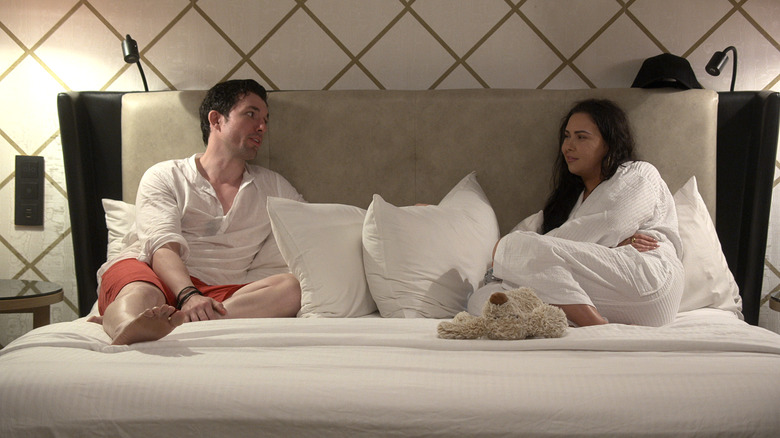 Courtesy of Netflix
The following article contains spoilers for Season 4 of "Love is Blind."
"Love is Blind" on Netflix lives up to its title by seeing if people can truly develop a romantic connection before laying eyes on each other. Season 4 saw its fair share of drama (par the course for the series) when Zack initially got engaged to Irina, one of the "mean girls" of the season, before they called it off. Zack then reconnected with Bliss, and those two ended up getting married. However, the two wanted to ensure it was real before getting up to the altar. 
It's custom on the show for the couple not to reveal whether they'll say "I do" to one another before getting up there. It's resulted in a lot of drama when one partner says "I do" at the altar while the other says "I don't." Zack and Bliss took the guesswork out of it, as she revealed to People, "We had agreed and discussed about saying yes." She went on to say how she didn't want either one of them to be placed in an awkward predicament: "You never want anyone to be forced into a situation. But we were going to say yes, and we knew that we were going to say yes."
For fans watching the series, there was reason to be skeptical if they'd go through with it due to an awkward meeting with Bliss' parents.
Zack and Bliss' relationship is all about second chances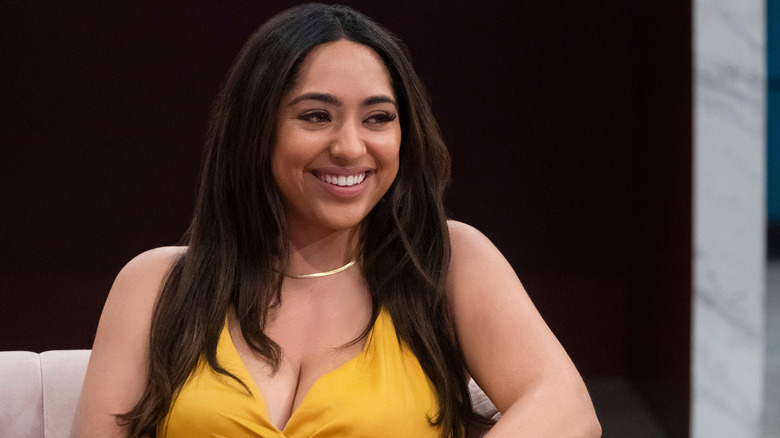 MONTY BRINTON/NETFLIX
Apparently, their decision to talk about what would happen on the big day transpired after the tense dinner between Zack and Bliss' parents. While things may not have looked good to viewers, Bliss admits that that's simply her father's personality, going on to say, "I would've been more weirded out or surprised if he wasn't skeptical because that's just how he is. But I knew that my dad, ultimately at the end of the day, is going to trust me to make the right decision for myself." She added that her dad accepted Zack; if anything, he was merely skeptical of the entire situation and marrying someone so quickly. But that's part of the draw of "Love is Blind," and Bliss made the decision that was ultimately right by her.
After agreeing to both say "Yes" during the ceremony, the two appear to still be in wedded bliss. And Bliss hopes "Love is Blind" fans take away an important lesson from her journey: "My hope is that they see that this really is a story of second chances that we've all really needed. This man gave me no reason to not trust in his honesty and his intentions. So, I hope that's what they see."
"Love is Blind" Season 4 was tough for many contestants, but it's nice to see Zack and Bliss ending up with each other at the end. When one relationship ends, it's really just the beginning of another.