Gabriel Basso Credits The Night Agent's Success To Its Escapism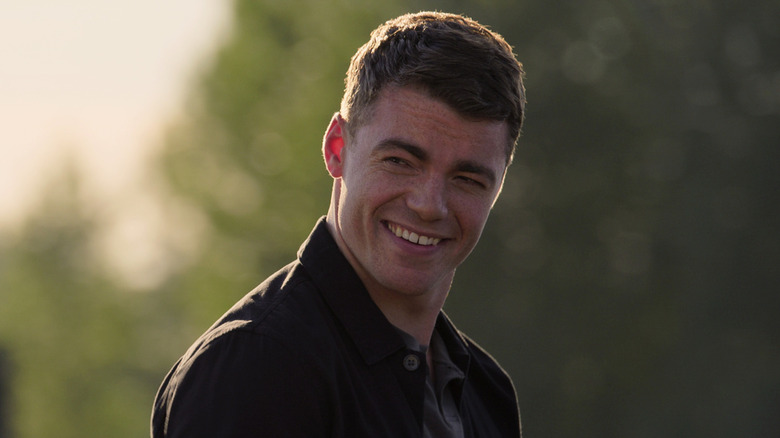 Netflix
Like a dangerous mole that has just infiltrated a government agency, "The Night Agent" came out of nowhere and took the streaming service by storm. Netflix's action-packed spy drama, created by Shawn Ryan, surprised everyone and became a huge hit with subscribers. Fans are already saying it tops "The Recruit," and critical reviews have been largely positive. But acclaim isn't the only thing "The Night Agent" has to brag about. Deadline reported not long after it launched that it had become one of the most-watched shows ever released on Netflix. 
While pulse-pounding action and a thrilling narrative are among the highlights, the show's star, Basso, believes another element deserves recognition for its success. "I think it's cool though that Shawn and the writers knew better than to inject real-world politics and everything into the show," Basso said in an interview posted by Allen Media Group. "You know it is escapism, it is entertainment, and so to have a show take place in the White House and not really reference real-world politics I think a lot of people find refreshing." And to properly sell the experience "The Night Agent" so brilliantly offers viewers, Basso went above and beyond to make certain aspects of the show look as believable as possible.
Basso already possessed the skills necessary to become The Night Agent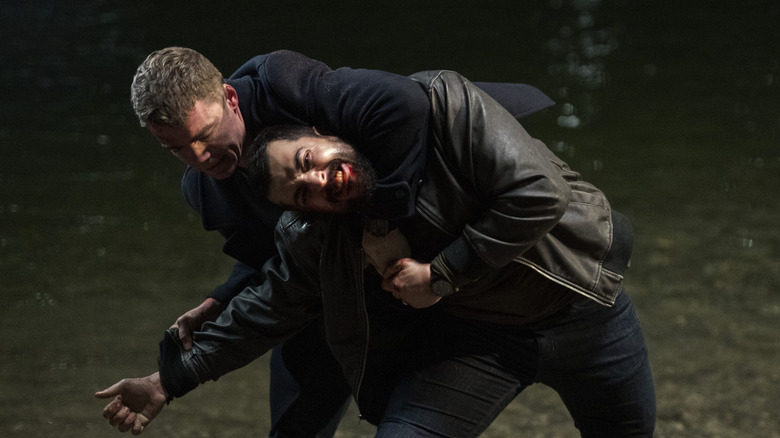 Dan Power/Netflix
Becoming a secret agent involves a considerable amount of training, and any individual who takes on such a tasking endeavor knows that being well-versed in combat tactics can make all the difference. Luckily for "The Night Agent," when they recruited Gabriel Basso to star as Peter Sutherland in the Netflix series, the actor was experienced in several areas that made portraying the action-prone persona much easier, especially when it came to the show's exciting fight sequences. Thanks to his efforts outside the realm of acting, Basso was able to do the majority of the stunt work required for his character. "I did all the fighting," the actor said in an interview with Collider. "I did all of the running and stuff, and the only stuff I didn't do and Matt [his stuntman] had to sub in was like a fall or a car hit. I didn't do any specialized training, but I fight in real life and I compete in real life."
Basso's skill set before taking on the espionage genre included Muay Thai, MMA, boxing, and jiu-jitsu. All that and more made him a formidable candidate for the titular role in the hit Netflix series, and his efforts in the action department arguably kept fans tuned in to the very end. Assigning him the part has worked out well for the streamer, and after the ending of Season 1, fans are probably very eager to know more about his next mission in "The Night Agent" Season 2.