Virgin River's Tim Matheson Prefers Acting Over Directing For The Show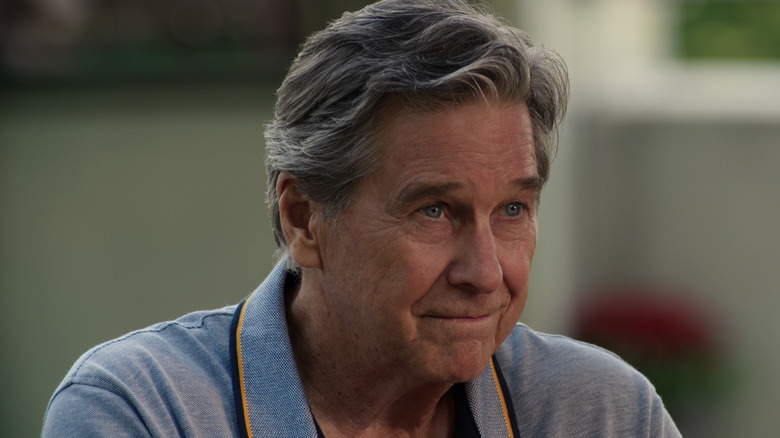 Netflix
Since making its 2019 debut, "Virgin River" has become one of the more unexpected hits in Netflix's overstuffed coiffeur of original content. And over its ensuing three seasons, the series' fanbase has only grown, with viewers eating up every amorous twist and dramatic turn "Virgin River" has to offer. The fifth season of the series should make its debut in the not-too-distant future. And when it does, the series' cast will continue the journey they began in '19.
That includes Tim Matheson, who portrays the kindly, if somewhat curmudgeonly, Doctor Vernon Mullins. Matheson has been a steady presence in Hollywood for several decades, though he's perhaps still best known for playing Eric "Otter" Stratton in the iconic 1978 comedy "Animal House." Over the years, Matheson has further bolstered his impressive resume by donning the director's cap on numerous small-screen projects.
The actor has indeed called the shots on four episodes of "Virgin River" to date. As Matheson told Hello! during a 2022 interview, he's come to prefer merely acting on the show as working both jobs is such a time-suck. "I love being an actor on a show that tells an interesting story and being a director is much more demanding and time-consuming," he said, adding, "Because you're choosing everything that goes into production, the wardrobe, the locations, the script and any alterations to the script ... everything is focused on the director."
Matheson says directing and acting in episodes of Virgin River takes too much out of him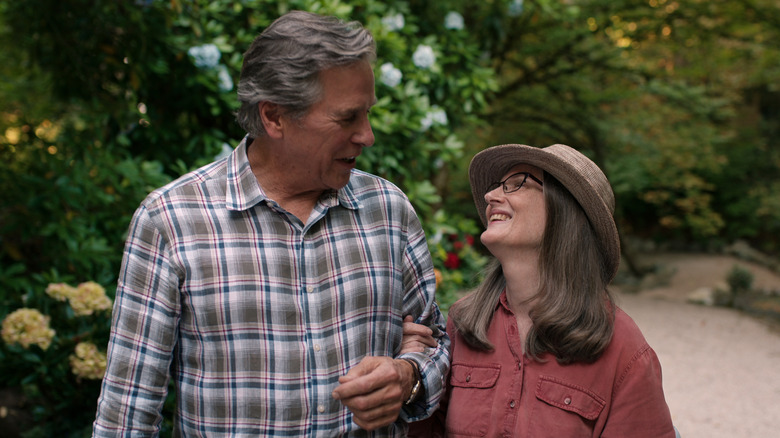 Netflix
To Tim Matheson's point, Doctor Vernon Mullins' story on "Virgin River" continues to be one of the series' most frequently intriguing. It's also one of its most entertaining, as Matheson's never-ending back and forth with Anette O'Toole's Hope McRea has become a veritable fountain of cheer, jeer, and chuckle-worthy jabs. And given how much fun Matheson is clearly having, exploring the highs and lows of Doc Mullins' personal and professional lives, one can understand why he might be getting a little more hesitant about muddling the work with the endless demands that come with directing.
In the same interview, Matheson revealed that pulling double duty on the Netflix hit was really starting to get too difficult. "I know on 'Virgin River' I directed four different episodes, and it was exhausting because I had to act as well as prep it, shoot it, then edit it and it was very demanding." After helming two episodes of "Virgin River" over each of its first two seasons, it seems Matheson eventually took that lesson to heart, opting to forgo directing work on the show in the third and fourth seasons.
That may change, of course, with "Virgin River" set to continue its Netflix run with an already greenlit fifth season. But if "Virgin River" bosses want to get Matheson back behind the camera for the upcoming season, it's clear they'll need to find a way to keep the good Doctor Mullins out of the narrative for at least one episode.