Whatever Happened To Lumio After Shark Tank?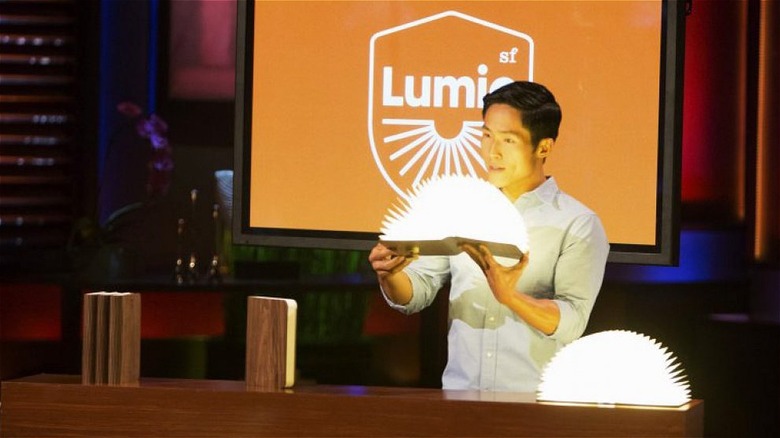 ABC
When you think about it, pretty much every light in your home has been carefully positioned to serve a purpose. Whether they are there for illuminating a room, acting as a nightlight, or positioned for reading, each one is strategically placed and usually remains there permanently. There doesn't seem to be much room for improvement when it comes to at-home lighting, but when Max Gunawan stepped in front of the panel on ABC's "Shark Tank," he wanted to prove that this wasn't the case. In a Season 6 episode, Gunawan presents his creation, the Lumio, hoping the Sharks will invest in this new bright idea. Based on the panel's reaction, it looked like a deal was sure to happen.
The Lumio is an impressively bright lamp that folds up like a hardcover book. Each side can open 180 degrees to create a full circle of LED "pages." This allows consumers to essentially position the Lumio almost anywhere in the home for multiple levels of lighting, depending on how much they open it up. By the end of the pitch, Gunawan struck a deal with Shark Robert Herjavec, and it seemed like the partnership was bound for success. However, like many previous deals, the partnership fell through after the show aired. That didn't stop the Lumio from lighting up more business for Gunawan. In 2023, the annual sales projection for this unique product reached a shiny $5 million.
The Lumio had already brought in over a million dollars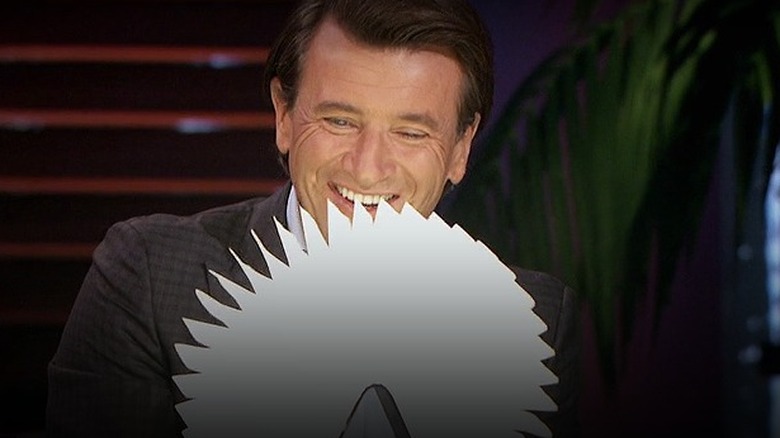 ABC
When Max Gunawan bravely dove into the dangerous waters of "Shark Tank," looking for extra cash and a partnership for his book-shaped LED Lumio, he had good reason to be confident. The former architect started his company with a 2013 Kickstarter campaign that brought in $578,387, despite an original goal of $60,000. Along with that initial sales total, his company had already brought in over $1 million, which resulted in the Sharks lighting up brighter than the Lumio itself. Gunawan asked for $250,000 in exchange for 8% equity in his business. That wasn't the exact deal the entrepreneur got, but in a rare moment for the series, each Shark on the panel presented their own counteroffer without any dropping out.
Robert Herjavec was the first to offer the $250,000 — but for 10% ownership. Kevin O'Leary offered the same money for 4% equity (in addition to a royalty payment of $7 per unit). Mark Cuban took it to a whole other level, offering $500,000 for 16% ownership. Despite additional offers from Lori Grenier and Damon John, Gunawan eventually struck a deal with Herjavec for $350,000 in exchange for 10% equity. Surprisingly, that deal never made it further than the ABC soundstage, but that didn't stop Gunawan front taking his Lumio business to new levels on his own. His website boasts multiple retail locations as well as new versions of the original item. Collections now include new designs, sizes, and prices.