The Marvelous Mrs. Maisel: Rachel Brosnahan Says Midge & Esther's Dynamic Is Relatable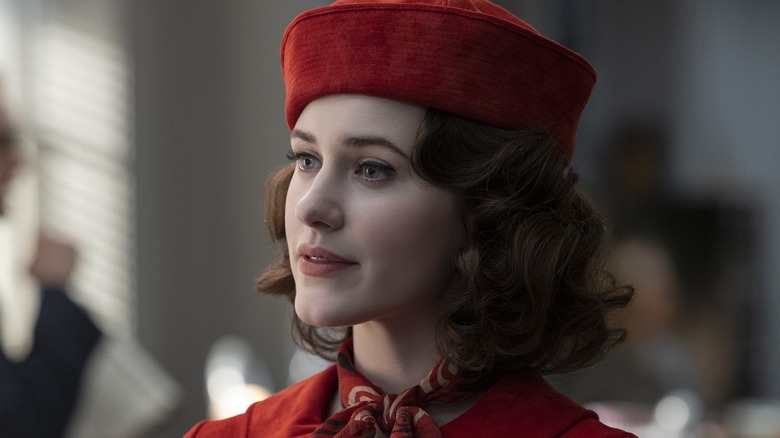 Philippe Antonello/Amazon Studios
In Season 5, Episode 1 of "The Marvelous Mrs. Maisel," we skip ahead 20 years and meet a 23-year-old Esther Maisel (Alexandra Socha), who is in the middle of a therapy session. As she complains about her mother calling her at 4:00 am when she has to be at the lab at 8:00 am, she drifts off, and her therapist reminds her that she's supposed to be working on finishing her thoughts aloud, not just in her head. While the witticisms and rhythm in the way she speaks affirms that she is Miriam "Midge" Maisel's (Rachel Brosnahan) daughter, she clearly has issues with her now-famous mother.
To Brosnahan, the dynamic we see between the older Esther and Midge is both relatable and understandable. "Midge has chosen a somewhat selfish profession," Brosnahan said in an interview with The Hollywood Reporter. "I think it's inevitable that kids grow up to hate their parents to some degree."
Brosnahan thinks there's still hope for the duo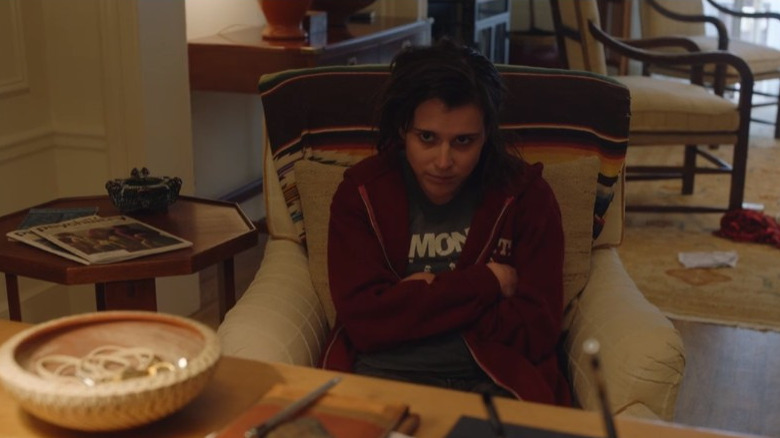 Amazon Studios
In "Go Forward," it's now 1981 and Esther is in Boston working on her Ph.D., and has begun seeing Dr. Elie Klein (Gibson Frazier) after coming to him for a prescription for Klonopin. As she bounces between different thoughts related to frustrations with her mother, she stops to use molecular kinetic sequencing to figure out how to use DNA mutations to change the trajectory of disease. When Dr. Klein marvels at her accomplishment, her anger builds back up again as she yells at him, "Well, tell it to my mother!"
Despite also springing from the mind of "The Gilmore Girls" creator Amy Sherman-Palladino, the episode "Go Forward" makes it obvious that the adult Esther Maisel and her mother, Midge, have few similarities to the beloved mother-daughter duo and best friends Rory (Alexis Bledel) and Lorelai Gilmore (Lauren Graham). Lorelai built her world around Rory, whereas Midge built her world around becoming a successful comedienne.
While things don't look good for the relationship between Esther and Midge in the future, Brosnahan thinks there's still time for the pair to work things out, telling The Hollywood Reporter, "We only see them for a brief time, so maybe there's still hope as we move forward that Esther and Midge may grow closer, but Esther was a weird kid, in fairness."