How Alexander Dreymon Behaved On The Set Of The Last Kingdom, According To Mark Rowley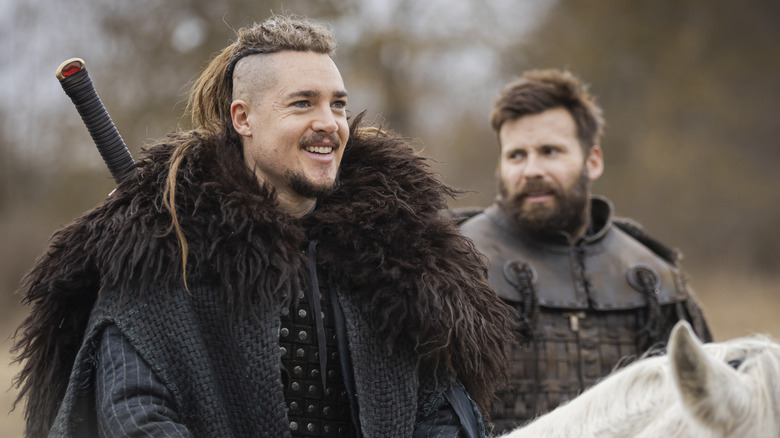 Netflix
"The Last Kingdom" stars Alexander Dreymon and Mark Rowley as Uhtred of Bebbanburg and Finan the Agile in a historical drama set amidst ongoing wars between England and northern Europe. Despite being a smash hit with critics and audiences alike, the Netflix series ended with Season 5, and Rowley couldn't have sung the praises of his co-star Dreymon any louder. "It was fantastic working with Alex, it really was," Rowley told Variety.
"He is honestly one of the best leads I have ever worked with," Rowley continued. "He is so open, respectful. Especially on set, he makes sure every, everyone is heard." Arnas Fedaravičius joined the cast of "The Last Kingdom" in Season 2, as Sihtric of Dunholm, and the actor was a bit on edge when it came to joining the streaming series. But it was actually Dreymon who put him at ease. 
"I met Alex, and he's the nicest person you've ever met," Fedaravičius also told Variety. "I don't think I've met a nicer person." Season 5 may have marked the end for "The Last Kingdom" series, but the adventures of Uhtred continue as Dreymon returns to reprise the role in the new Netflix original film, "The Last Kingdom: Seven Kings Must Die."
Dreymon couldn't have been a better castmate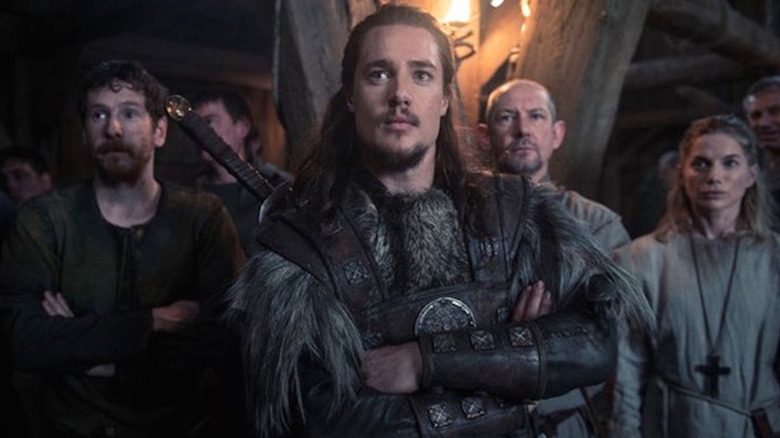 Netflix
Actors Alexander Dreymon and Mark Rowley both return in the new feature-length film, "The Last Kingdom: Seven Kings Must Die." The movie just dropped on Netflix, and at the time of this writing, the critics' Tomatometer rating sits at 89%, while the audience score of 95% proves that there are plenty of fans happy to continue watching Uhtred's exploits.
Rowley reminisced about his time on the series, based on author Bernard Cornwell's "The Saxon Stories," and insisted that Dreymon's fantastic behavior was infectious. "Alex is a prime example of how to do it properly," Rowley told Variety, adding, "That's across the board, even from the driver, or the people working in the kitchens. It's really inspiring. We talked about it on set, all of the guys, that it's been such a learning curve learning from him how to be a leading actor in a TV show." 
Dreymon, who also serves as executive producer on the film, told The Independent about the property, "It's been such a wonderful playground to explore." He also told the British newspaper that he felt fortunate to have had the chance to play the same character for five seasons and in the spin-off film — which is perhaps why he extends such good will to all involved.