Grey's Anatomy: Isaiah Washington & T.R. Knight's BTS Drama Explained By Crew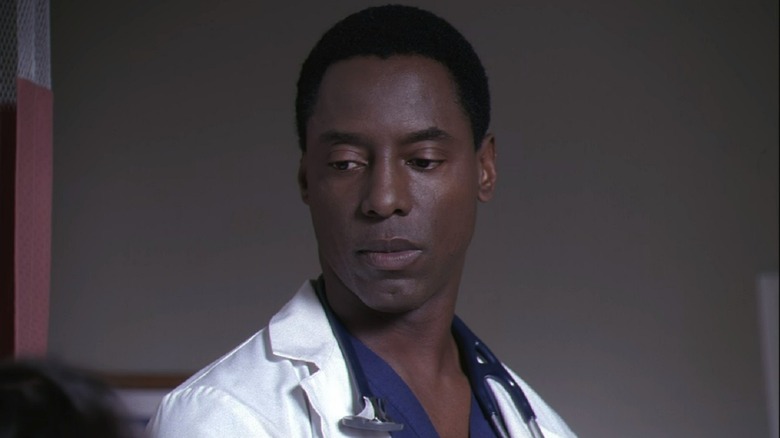 ABC
"Grey's Anatomy" has had plenty of on-screen drama throughout its lengthy run on television and off-screen, there have been plenty of problems as well. One of its most notable scandals that happened behind the scenes took place during the show's 3rd season and concerned an argument involving Isaiah Washington, Patrick Dempsey, and T.R. Knight, who played Preston Burke, Derek Shepherd, and George O'Malley, respectively.
Reports broke during Season 3 that Washington, in an argument with Dempsey, had used a homophobic slur while referring to Knight — and even more controversy was kicked up when Washington repeated said slur at the Golden Globes when he was asked about the incident a short while later. Washington ultimately left the show over the issue ... and more information has come to light thanks to a Reddit AMA with a former crew member.
Asked if they were there when everything went down, the poster, u/varsityoptimism, confirmed that they were. "[S]ure was," they said, "was one of my first days on the job, too. i'm glad someone asked this. the thing most people don't know is that Isaiah didn't say what he said out of maliciousness or any kind of intolerance or bigotry. Isaiah was a really nice guy in all of our interactions, but he definitely wasn't the smartest man i'd ever met. he said something off the cuff and in passing which he intended as a joke, and happened to come out wayyyyyyyy worse than how he meant it."
This Grey's Anatomy crew member dished about the on-set disagreement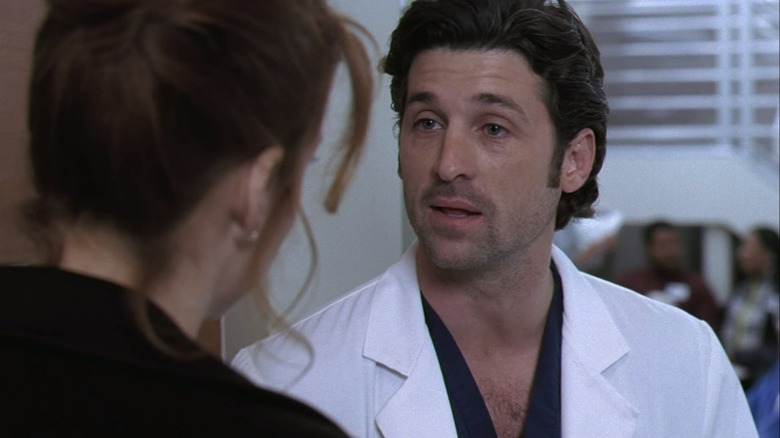 ABC
"[N]ow, i should say that there is no excuse to say that word to anyone at anytime, but context should be taken into account," this former crew member continued. "Patrick was the one who got into it with Isaiah, not TR, because I think TR initially knew he was just being as ignorant and stupid as he normally was."
The bottom line, this person seems to say, is that hours were long, emotions were running high, and Isaiah Washington said something hurtful and stupid without thinking. Unfortunately, because of the obviously sensitive nature of the subject, nobody reacted well, to say the least; in fact, the reaction made everything that much worse. "Patrick got righteously indignant about it and made it much worse than it was in actuality," they revealed. "This wasn't the first or last time something of that nature elicited that kind of reaction from him." 
Later in the thread, they clarified that Patrick Dempsey isn't an angry person, just reactionary, and that yes, the environment was different after all of this went down. Apparently, paparazzi showed up and there was strife on the set even before they arrived. But also, everyone was there to do their job, and they did the best they could under the circumstances.
Washington, Dempsey, and Knight all eventually returned to Grey's Anatomy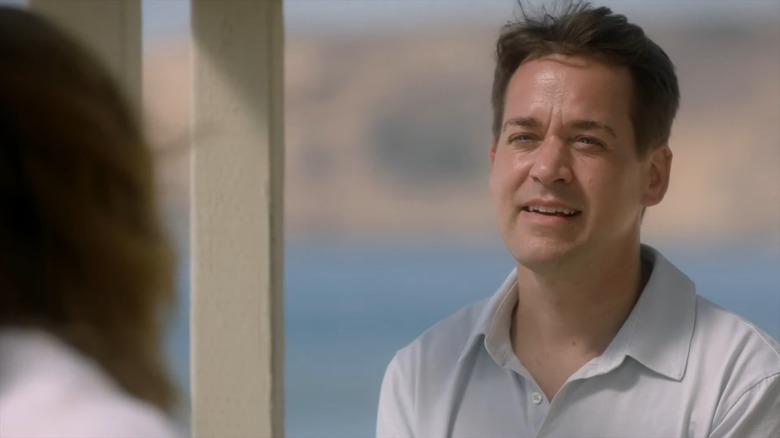 ABC
Isaiah Washington, Patrick Dempsey, and T.R. Knight all left the show at different times — Washington during Season 3, Dempsey during Season 11, and Knight at the end of Season 5 — and they all eventually reprised their roles, though not at the same time, certainly.
Washington was the first to return, reuniting with his character's former fiancée Cristina Yang (Sandra Oh) in Season 10 and offering her a job in Switzerland that ultimately closed out Oh's time on "Grey's Anatomy." (Washington did not return to the series after that.) Then, in Season 17, while Meredith Grey (Ellen Pompeo) is in a coma due to a severe case of COVID-19, both Knight and Dempsey appear on her "coma beach" — because, unlike Washington, their characters died during their respective exits. Both Derek and George come to see Meredith in her time of need, encouraging her to try and heal and get back to the world of the living before it's too late. For fans, it was a thrill to see Meredith's husband and one of her best friends come back to the show in such an unusual way.
Now, Pompeo has left the show as well, with plans to occasionally return herself — but as far as Dempsey, Washington, and Knight, their "Grey's" days are likely over. You can stream the entire series thus far on both Netflix and Hulu.