Why Jason The Red Power Ranger Left MMPR (And What He's Doing Now)
When "Mighty Morphin Power Rangers" was airing, it was an absolute powerhouse on TV, bringing the Japanese franchise to new heights as it made "Power Rangers" a household name. With the series being as popular as it was, it doesn't make much sense for an actor to leave "Mighty Morphin" — but that happened with some cast members, including Jason, the Red Ranger, after Season 2. 
Allegedly, pay disputes got between some of the "Mighty Morphin" actors and the executives, with Austin St. John (Jason), Walter Jones (Zack), and Thuy Trang (Trini) understandably wanting more money after the show took off. It's a very "he said, she said" scenario with executives denying the claims, but St. John is adamant about what happened. 
"I got to talking with the other Rangers," St. John reflected in an interview, saying that he remembers most of his castmates feeling the same way, including the late great Jason David Frank. "When the time actually came, it was just Thuy and I that left. I was like, 'Look, man, pay gets changed or I'm gone,' and Thuy and Walt were with me. They were like, 'Yep, we agree,' and they're like, 'Well, we're not changing your pay,' and I was like, 'Well, peace out.'" 
What has Austin St. John been up to since Mighty Morphin Power Rangers?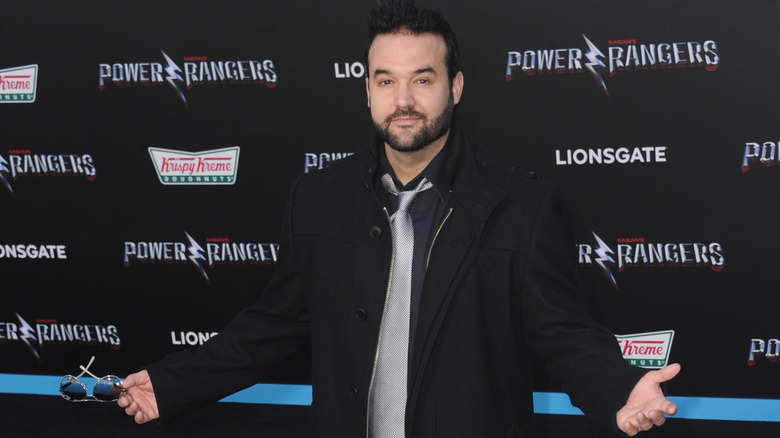 Albert L. Ortega/Getty Images
Austin St. John had a pretty interesting life after ending Jason's journey on "Mighty Morphin Power Rangers." Outside the show, he was an actual martial artist, holding numerous black belts in Taekwondo, Judo, and Kenpo. For many years, St. John worked as a paramedic in Washington D.C., and offered healthcare in the Middle East with the U.S. military.
Although St. John's Jason never returned to "Mighty Morphin," the actor has reprised the role in a few other "Power Rangers" projects. He first returned in "Power Rangers Zeo," a continuation of the original series, becoming the second Gold Ranger. He also appeared in "Forever Red," an episode of "Wild Force" celebrating the legacy of the Red Rangers, and "Beast Morphers," leading a massive team of Rangers. Other than "Power Rangers," St. John's list of on-screen appearances is sparse.
Unfortunately, one of his off-screen ventures overshadows much of what St. John has done since "Mighty Morphin." In 2022, the actor admitted to playing a role in falsifying business records to abuse the CARES Act and steal millions of dollars. The scheme planned to take advantage of the Paycheck Protection Program offered to small businesses during the COVID-19 pandemic, with St. John facing up to 20 years in prison. The legal issues kept him from returning for the reunion special, "Mighty Morphin Power Rangers: Once & Always."